The Loop
Meet the PGA Tour caddie who was once the University of Kentucky's mascot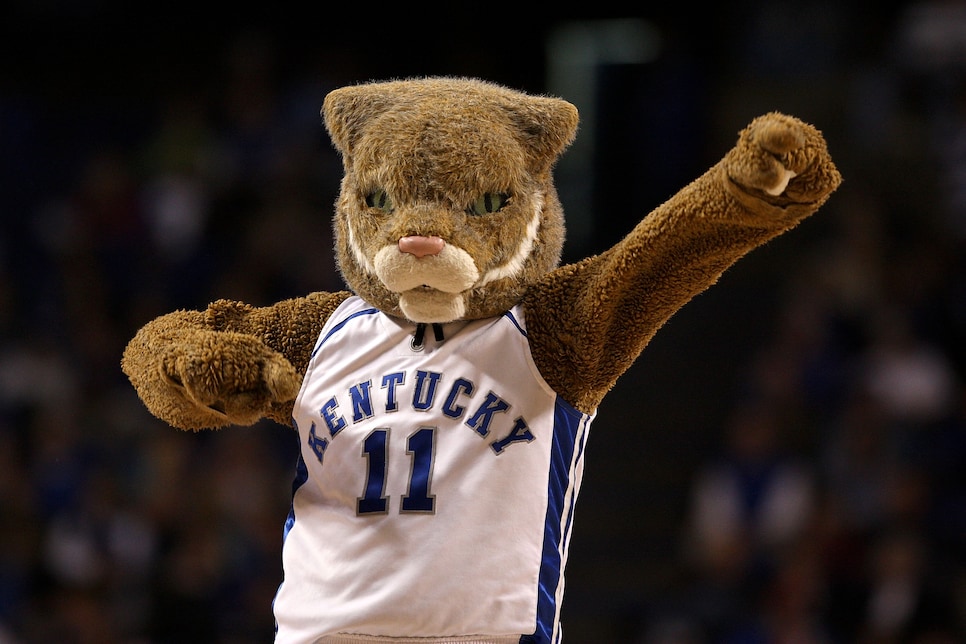 The next time you see Clay Duerson lugging a big golf bag around a steamy golf course, know this: He's been more uncomfortable at a sporting event.
That's because long before Duerson became Billy Hurley III's caddie, he was the mascot for the University of Kentucky. And wearing that outfit gets hot. Not that that the Berea, Kentucky native didn't enjoy his four years in costume.
"I'm a big Kentucky Wildcats fan. I love sports and loved being around the program," Duerson said. "And I worked in minor league baseball for awhile as a mascot before coming out here. Just another neat opportunity to be inside the ropes in another fashion and I really enjoyed it."
In addition to one of the best seats in the house, Duerson earned a scholarship for his efforts. In fact, he still has an official page on the university's website: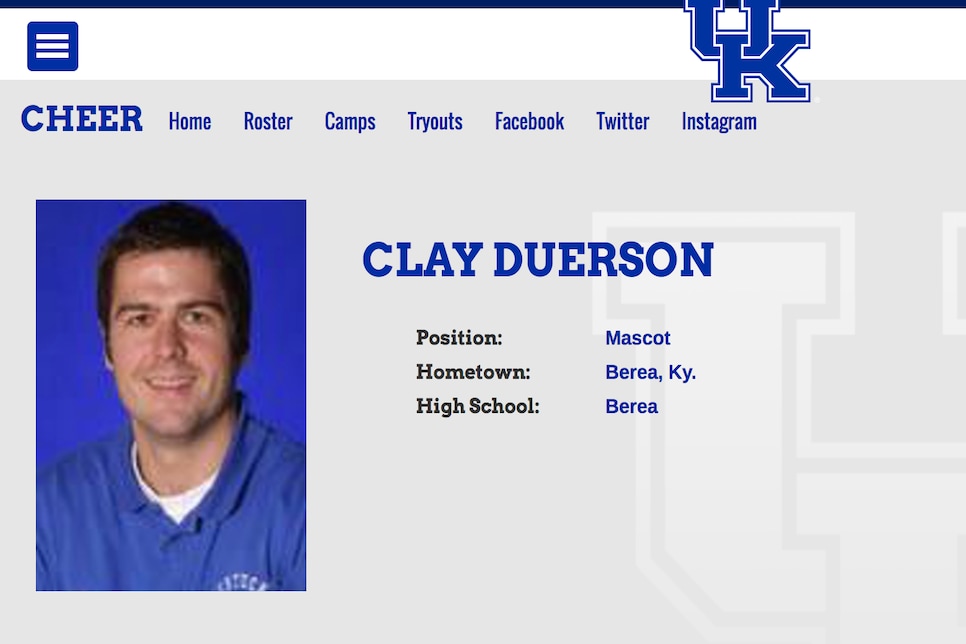 But being a mascot isn't Duerson's only hidden talent. He also happens to be a graphic designer (check out his website, creativecaddie.com), who once won a Travis Matthew contest to design Bubba Watson's shirt ahead of the 2011 U.S. Open. Duerson has designed websites for athletes, including the NBA's Rajon Rondo, and he recently drew attention for designing Hurley's golf bag to look like the Naval destroyer he used to work on.
"The design work came first as a side job to make money on the Web.com Tour," Duerson said. "Recently, I've been focusing on caddying, and doing side projects. In the off-season, I take on more."
So if you need any graphic design work done -- or tips on being a mascot -- you know who to contact.