News
Meet the guy who just finished playing every Donald Ross course in the U.S.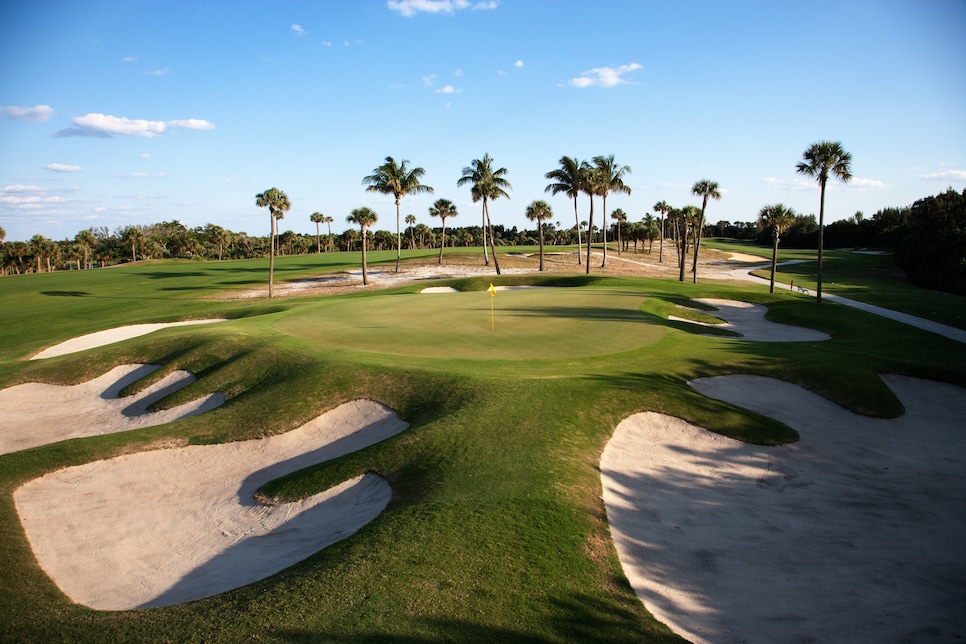 You might think you like Donald Ross courses because you can appreciate Pinehurst No. 2, or because you stumbled upon a Ross design or two in your golf travels and had a nice time playing them. But trust us, you don't like Donald Ross courses as much as Brad Becken does.
The retired executive at Goldman Sachs recently finished an impressive, if unusual, odyssey of playing all 359 known Ross courses in the United States.
Not surprisingly, Becken, who will turn 70-years-old before the New Year, is a member of the Donald Ross Society. Founded in 1989, the group makes sure that Ross courses maintain the integrity of their original design, as several have undergone renovations and restorations over the years.
Being a member of the society was helpful to Becken on his journey, most notably providing him a list of Ross designs to work from. It's tough to determine how many courses Ross had a hand in because he was designing in the U.S. in the early 1900s and records sometimes were incomplete or missing. Some of the courses he worked on were nine holers that he later expanded to 18. And since his courses were made so long ago, there's been plenty in which other architects have come in, renovated and then taken credit for.
Becken says that anything Ross worked on counts as a Ross design. There are estimates that total number of courses Ross designed is more than 400. But the 359 that Becken played are all of the "known" Ross designs still in existence in the U.S. (10 of the courses on that list are in Canada).
"If Ross designed a course, and it still exists, we still consider it a Ross course—even if other architects have touched," Becken said.
Becken's love of Ross courses, and his eventual adventure, started after he had moved to North Carolina from Los Angeles in 2010 and a friend told him to go play Hope Valley C.C. in Durham, N.C.
"I loved the course," Becken recalled. "It was quite different form the courses I was used to. People told me if you like this course, there are a lot of other Ross courses around, and I just started playing them."
He says he loves the strategy Ross infused in his designs. If you're a great player, Ross courses are a test. But if you're not a single-digit handicapper, like Becken, who's index is 18.4, you can still not only get around the courses, you can enjoy them.
"The more [Ross courses] I played, the more I enjoyed them," Becken said. "I'm not that good of a golfer, but it doesn't matter on a Ross course. There's always a way for a higher handicapper to play it. It's brilliant how playable they are for so many different golfers."
Over time, Becken kept playing Ross courses. After a while, he realized he'd played every Ross course in North Carolina, which got him thinking.
"When I ran out in North Carolina I started doing day trips to South Carolina and Virginia," Becken said. "Then I was doing longer trips than a day. Before I knew it, I had played 90 courses. So, I started going further and further. I never contemplated playing all of them. Even as recently as a year ago. But at the start of this year, I had 41 to go. So, I mapped it out."
The schedule called for Becken to hit the road every other week from May to September, traveling all over the country to check the final tracks off his list.
"If I have to skip two or three meals to get to a course, I'd do it," Becken said. "Members from the society go with me sometimes, and I've played some of the courses alone."
The 359th and final Ross course he played was Rolling Rock Club in Laughlintown, Pa., in September 2017, eight years after he began the journey at Hope Valley.
While playing all of these courses, Becken cataloged each course by taking photos.
"I photographed all of the architecture. It started out as a record for me at first so I could remember the holes and what I liked about them," Becken said. "I burned the photos onto CDs with the score cards. I have them in files per course, which I'm planning to donate to Pinehurst. I'm sure my wife will be happy to see them go."
Of all the Ross courses he played, his favorite was Seminole. And his greatest regret from the journey? Well, it has an indirect tie to Ross.
"I wanted to, but I had three Ross courses to play while I was there, so I didn't have time. I had to be disciplined."