The Loop
Meet the Florida couple, whose ages, 76 and 70, are nothing more than target scores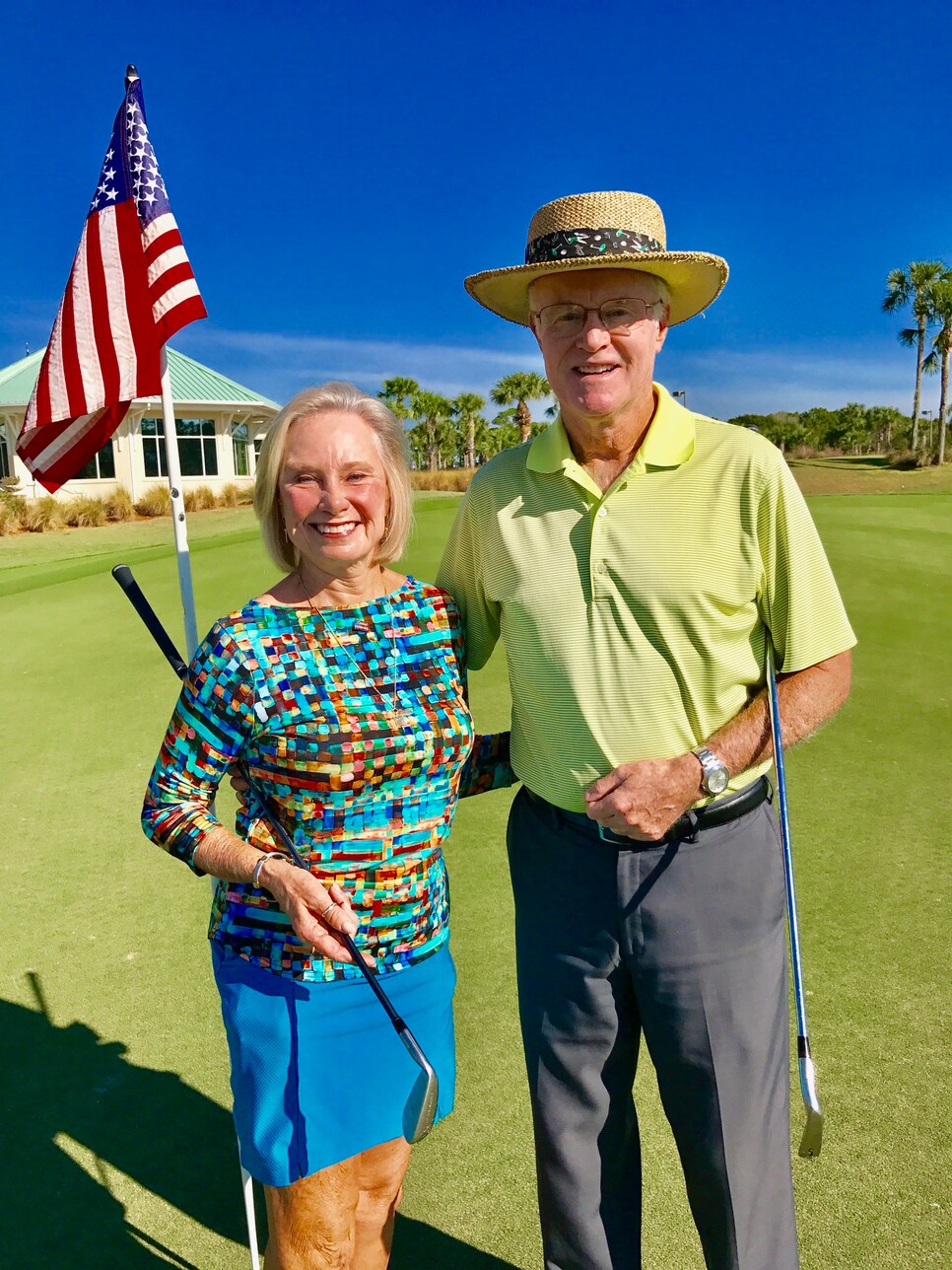 Age is just a number for Floridians Sandi and Dan Wood, albeit a number with a target on it.
Sandi is 76 and has shot her age or better eight times, including twice in the last few weeks.
Dan, who is playing in the Senior PGA Professional Championship at PGA Golf Club in Port St. Lucie, Fla., beginning Thursday, is 70 and has routinely been shooting his age or better since he turned 67.
"It's a little easier for me," Dan said on Wednesday. "I play with a group, the PGA Dogs, and we play a little bit shorter tees because our ages range from 51 to 76."
Dan was a coach in the North American Soccer League when it folded after the 1984 season, at which point he became a professional golfer. He and a partner bought the Winter Springs Golf Course north or Orlando and he became a Class A PGA professional in 1988.
He played 52 events on what then was the Senior PGA Tour in 1997 and '98 and tied for seventh in the U.S. Senior Open at Riviera Country Club in 1998.
Wood never gave any thought to shooting his age until he won the Central New York PGA Senior Championship in 2012, at 66. He had a six-foot putt on the last hole to shoot his age and missed.
"I was happy to win, but guys waiting on the veranda said, 'you jerk. All you had to do was make that putt to shoot your age.' From that point on I became aware of it."
Sandi, meanwhile, came late to golf. She was 26 when she began taking lessons seriously. "Most of her fame came from being club champion at three different courses around Orlando," Dan said. Among them was Rio Pinar Country Club, site of the Florida Citrus Open that later moved to Bay Hill and is now called the Arnold Palmer Invitational.
"Her biggest achievement was winning the Orlando Women's Golf Association Championship in 2006, when she was 66, and that's with no age restriction." She also won the Sunshine State Women's Senior Championship twice and has won her age division in New York State Women's Amateur Championship six times.
"Luckily, we haven't had any of the health disasters that sometimes befall those our age," Dan said, explaining their longevity and skill that has rendered their ages meaningless, beyond their utility as a target.