The Loop
Meet the 850-mile Nullarbor Links, the longest golf course in the world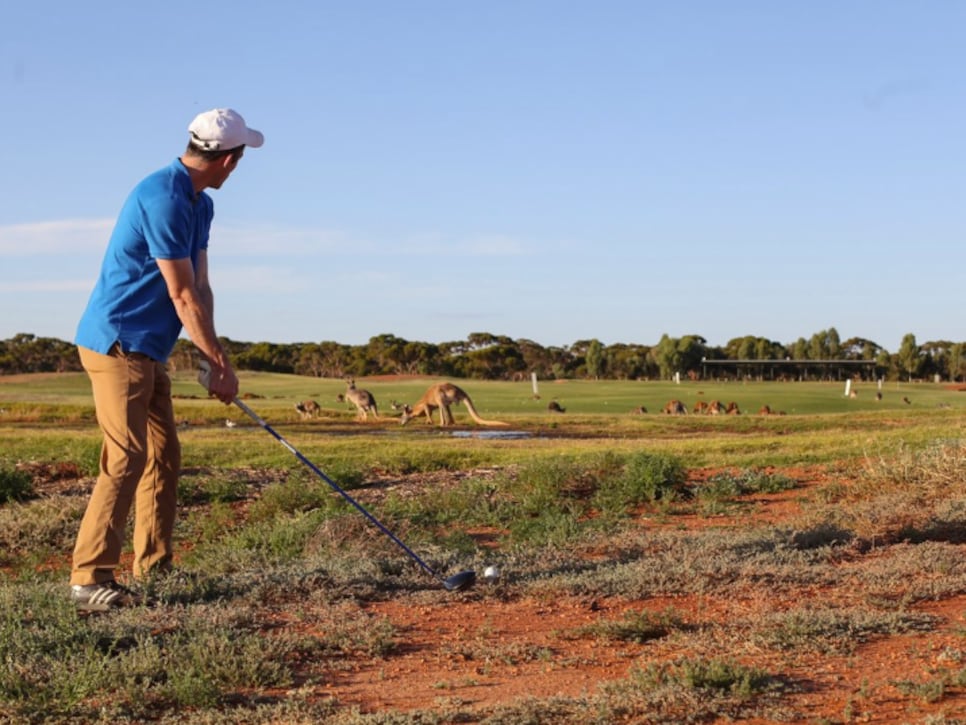 From the tips, Erin Hills -- the site of this year's U.S. Open -- spans over 7,800 yards. By tour standards, that's a long piece of nectar. But compared to Nullabor Links, which checks in at 850 miles, it's a pitch-n-putt.
Oliver Horovitz, author of An American Caddie in St. Andrews, chronicled his Nullarbor travels for our friends at Condé Nast Traveler. Located in Australia, the 18-hole par-72 golf course spans 1,365 kilometers (848.1717 miles) with one hole in each participating town or roadhouse along the Eyre Highway, from Kalgoorlie in Western Australia to Ceduna in South Australia. The course was built to give Aussie truckers something to do on this remote stretch of the road. And this is far from a goat -- or in this case, kangaroo -- track.
"The adventure is magnificent," Horovitz notes. "At Nullarbor (hole #4), we play right across an active airplane runway. Before Border Village (hole #6), we stop to see the Great Australian Bight—majestic cliffs overlooking the Indian Ocean clear to the South Pole. In Eucla (hole #7, population: 368), we play beside a shooting range."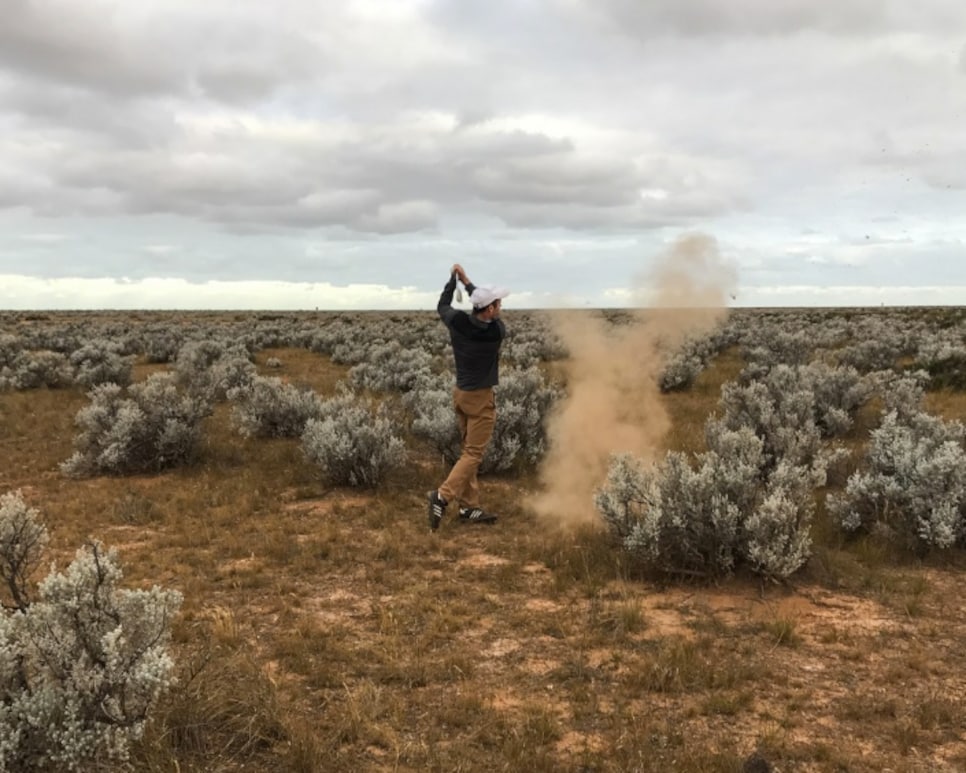 Better yet, the greens fee hovers around $50, the same price as most American public courses.
Nullarbor does have its pitfalls. According to Horovitz, a round takes up to five days to complete, making that six-hour Saturday trek of yours look like a walk in the park.
Conversely, if you and your buddies are searching for a golf trip that's off the beaten path -- in this case, literally and figuratively -- Nullarbor Links is calling your name.