The Loop
Meet Mike Pickett, a golf club pro who also creates pumpkin masterpieces
Mike Pickett says he's always been good at reading greens. That same keen eye has helped the golf pro in his side business -- where he expertly wields a knife instead of a putter.
Pickett, the Director of Golf at the private Stonewater Golf Club in Highland Heights, Ohio, has gained notoriety in recent years for his stunning pumpkin carvings. So much so that he has extra time off during the fall written into his contract and he's set up a website to start selling his Halloween creations called "Illuminated Carves."
Here are his takes on Jack Nicklaus and Tiger Woods:
See? We told you they were good. So how did it all start? A friendly competition.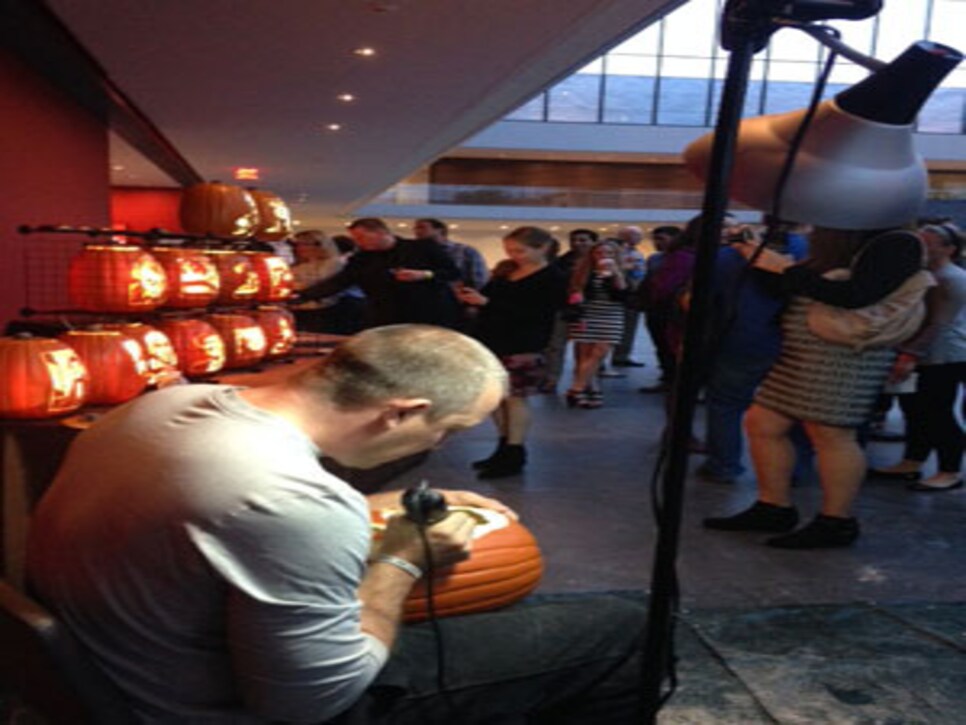 "I've always been artistic and Halloween is my favorite time of year. I was in a contest with a friend and he was beating me. And then I found out how to carve a face," Pickett said.
The technique Pickett discovered took him two hours to complete and used two kinds of knives. With plenty of practice, he has shaved half the time off the process and has switched to using pumpkins made of foam.
"When someone buys a pumpkin, it's about the time it takes me," said Pickett, who stays busy through the holiday season fulfilling orders. "No one's going to spend money on something that's going to rot. It's a really nice piece and it lasts forever."
Being based in Ohio, Pickett says his most popular sports carvings are of LeBron James, Ohio State, and the Cleveland Browns, "since they're actually playing football this season." Of non-sports figures, Pickett says John Wayne, Marilyn Monroe and Heath Ledger's "The Joker" (Pickett's personal favorite carve) are best sellers.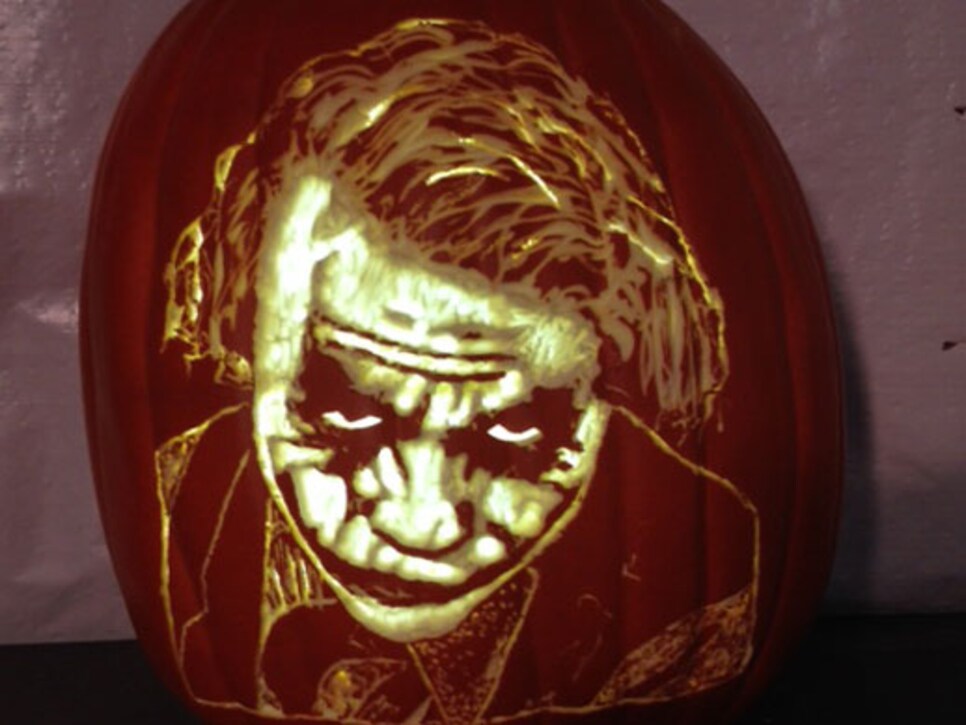 People can choose from pumpkins Pickett has already carved or have one custom-made. He typically charges $80 to $100 and the orders have really started to pick up in 2014 thanks mainly to being a feature vendor at Ohio's annual Circleville Pumpkin Show and having a month-long display at the Horseshoe Casino in Cleveland. You may have seen his work on Golf Channel sets at last year's Presidents Cup and on recent episodes of "Morning Drive" and "Golf Central."
"I never in a million years thought it would get this big," said Pickett, who estimates he'll sell 350 pumpkins this year, up from 162 in 2013. "I love seeing people's reactions to what I do."
He'll get to see more reactions when he carves for three hours at Quicken Loans Arena leading up to the Cleveland Cavaliers' home opener on Thursday night. The pumpkins he carves will be raffled off during the game.
"I enjoy every carve I do," Pickett said. "It's very independent. Just like going out to play golf by yourself. It's very pleasing and entertaining."