The Loop
Mediate relishing late-career resurgence
KAPALUA, Hawaii - Two weeks ago, Rocco Mediate decided to get a tattoo on his right bicep (photographed for the March issue of Golf Digest) --  the letters R, N and M in honor of his three sons, Rocco, Nikko and Marco.
"I'm 48 and got cooler," Mediate said with a laugh Monday at the Plantation Course at Kapalua Resort, where he is the oldest of the 34 players in the Hyundai Tournament of Champions. "I've been wanting to do this for awhile. If I was going to get a tattoo, I wanted it to mean something. That's a pretty good tribute to my boys, something that never comes off my body."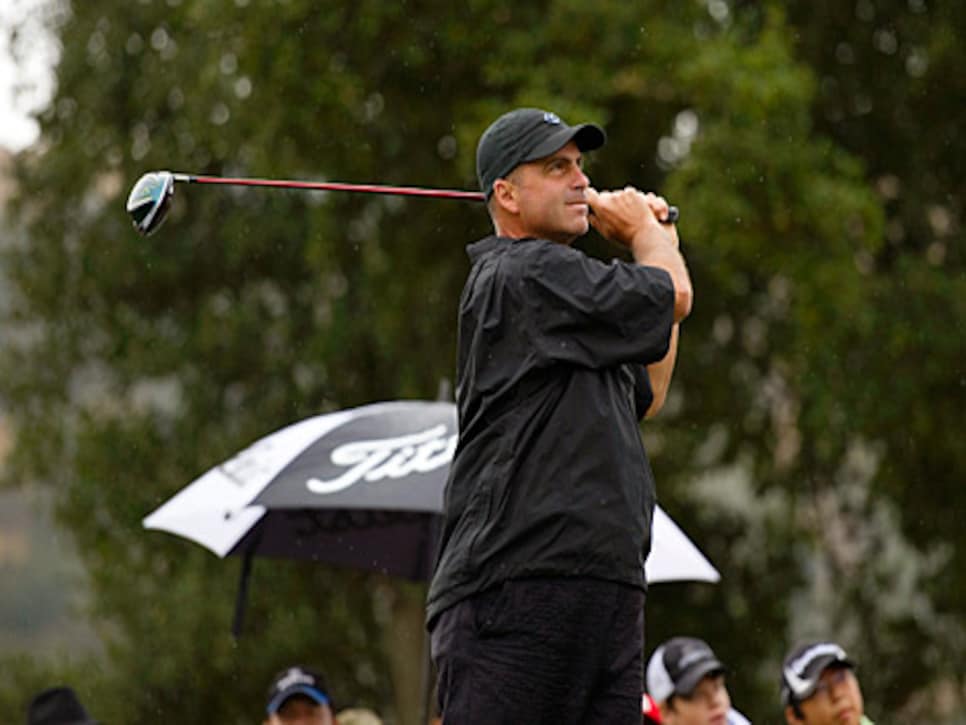 Ink on his arm and a signed multi-year sponsorship deal with Dick's Sporting Goods weren't the only new developments for Mediate, who qualified for the season-opening event with his sixth career victory in October at the Fry's.com Open. The 26-year veteran, who won for the first time in eight years and avoided a trip to Q-School, has a new outlook on a career notable for the times he finished second.
Mediate is the answer to two trivia questions. Who is the man who twice was runner-up at tournaments where the winner shot the tournament record? It happened to Mediate here at Kapalua in 2003 when he finished eight behind Ernie Els' 261 total, and he lost by a similar margin to Mark Calcavecchia's 256 total in the '01 Waste Management Phoenix Open.
"No one could be that pathetic, right?" he queried.
Then, of course, who was the man who lost a playoff to a maimed Tiger Woods in the 2008 U.S. Open at Torrey Pines GC? Mediate will forever be proud of his effort in pushing the injured but still formidable Woods, then No. 1 in the world, to 91 holes.
As great as that experience was, Mediate hoped it wouldn't be his career epitaph. But then came the Frys.com Open. Playing with a partially torn tendon in his right elbow and almost resigned to a trip to Q School, Mediate holed out for eagle once in each of the four rounds at CordeValle Golf Club near San Jose, Calif., and became the oldest wire-to-wire winner since at least 1970.
"I didn't want Torrey to be the last thing I did that was any good," Mediate said. "Once I won San Jose, that proved to me, whether I win another one or not, Torrey wasn't the end. It was one of the coolest days ever, one of my coolest weeks ever, loved every second of it although I lost. But now that I won another event on this tour, it's huge."
And Mediate, who took seven weeks off to let his elbow heal, doesn't think the Frys.com Open could be his last good thing in golf.
"Everything is getting better," said Mediate, whose chronically bad back hasn't flared up the last two years. "You wait your whole career to feel like I feel right now as far as physically and what I'm doing with the golf club ... the knowledge I have of the swing. And it's pretty cool. I still think I can compete out here. I think I can do more and more."