The Loop
Media: The Tiger Woods effect? Masters TV ratings down
The initial returns are in for what effect the absence of Tiger Woods might have on Masters' television ratings, and they are not good.
ESPN reported a 1.5 rating and 2 million viewers for its first-round telecast, according to Nielsen Media fast national data. A year ago, the first round delivered a 2.0 rating and 2.8 million viewers, though the audience got to see only the final three holes of Woods' round. It was a falloff of nearly 30 percent.
Now we have an idea, at least.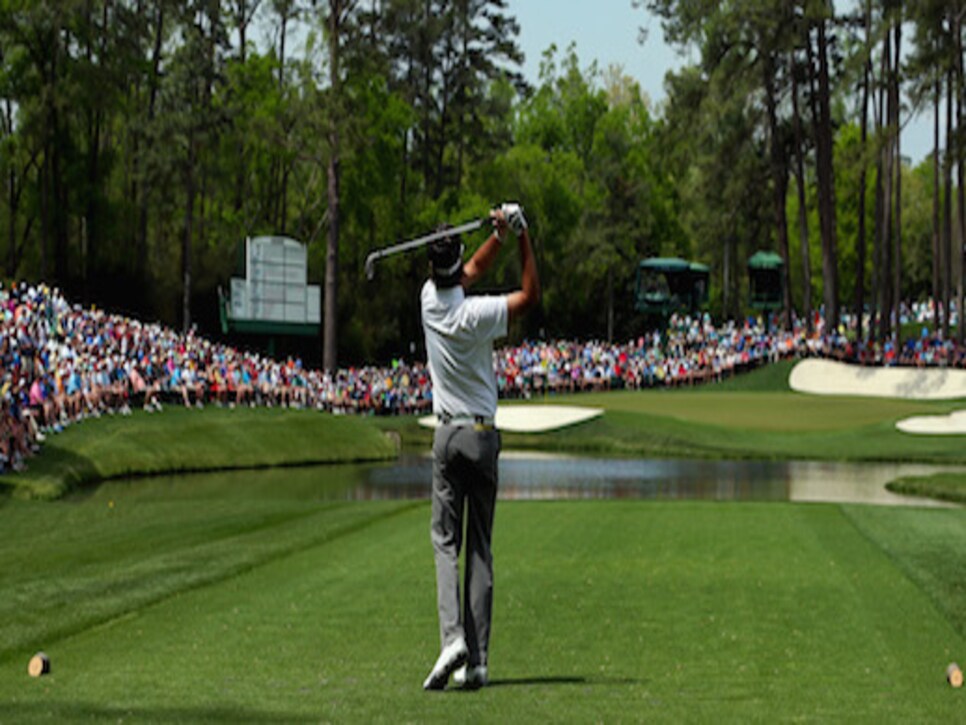 Augusta National's policy of limiting the number of hours the Masters will air on television meant that the audience virtually was deprived the opportunity to see leader Bubba Watson's round.
The telecast came on just in time to show his third shot at the 18th hole, where he eventually made a bogey five, one of the few blemishes in his round.
"Sit back and enjoy a full afternoon of coverage," Jim Nantz said shortly after the telecast began at 3 p.m. EDT. Well, not exactly a full afternoon.
Paul Azinger is one of the best television analysts in golf, but he's working for the BBC at Augusta. He has made only a few brief appearances for ESPN on SportsCenter. He did make this observation about Watson before he had even teed off on Friday:
"A healthy aggression is what it takes to win here at the Masters."
When Watson's first-round drive at the third hole was shown, Azinger said, "He just hit a bomb off the tee. There's not a lot of guys in the field that can get down there or have a willingness to try. It fits his aggressive nature."
Dottie Pepper let us know, via Twitter: "Really cool to see Mike Weir moving up the leaderboard at @The_Masters after a lesson from @PaulAzinger earlier in the week."
"From sand his aim was a bit left," Azinger wrote on Twitter. "SMIDGE farther away and a little more knee bend. That's all"
On Golf Channel, Raymond Floyd was discussing the tradition of Masters veterans passing on their knowledge of playing Augusta National to younger players, as he did with Fred Couples.
"In our day, you kind of took someone under your wing," he said. "It's a smart way to learn the golf course. If you played it long enough you know a few of the little idiosyncrasies that would take someone a long time."
It should come as no surprise to those who know how competitive Floyd was that he did not reveal everything he knew.
"After I was not quite as competitive I let more out," he said.
Nice move by Jonas Blixt, who allowed his playing partner, two-time Masters champion Ben Crenshaw, to go ahead of him and onto the 18th green, where he received a standing ovation.