The Loop
Media: The analytical Phil Mickelson and Fred Couples on...Twitter?
One of the frustrations of opening day at the Masters is that when it finally arrives, the viewer is subjected to wait a while longer.
Talk about your traditions unlike any other. Augusta National Golf Club ascribes to notion that less is more, which in the modern sports world makes it an outlier. The telecast on Thursday began at 3 p.m. (EDT), which meant that leader Bill Haas' round was already completed. Haas (photo below) shot a four-under par 68.
"It was certainly worth the long winter wait," ESPN's Mike Tirico said finally, a few minutes after its telecast began. And a long Thursday wait, too.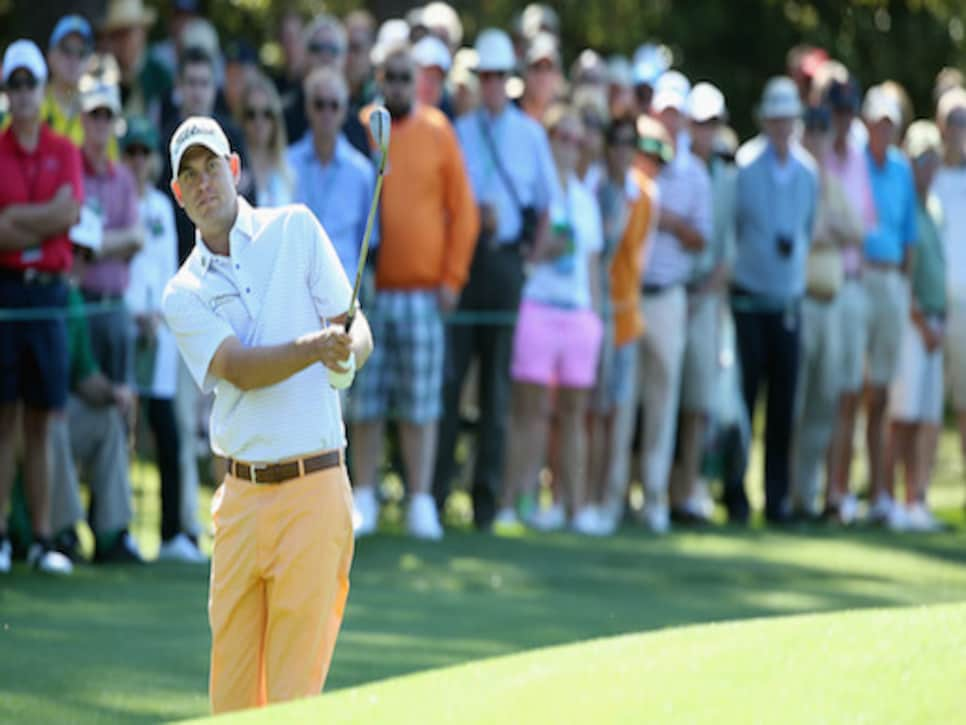 Fred Couples, 54, a perennial fan favorite in the Masters, opened with a one-under par 71 that had him trending on Twitter. Really.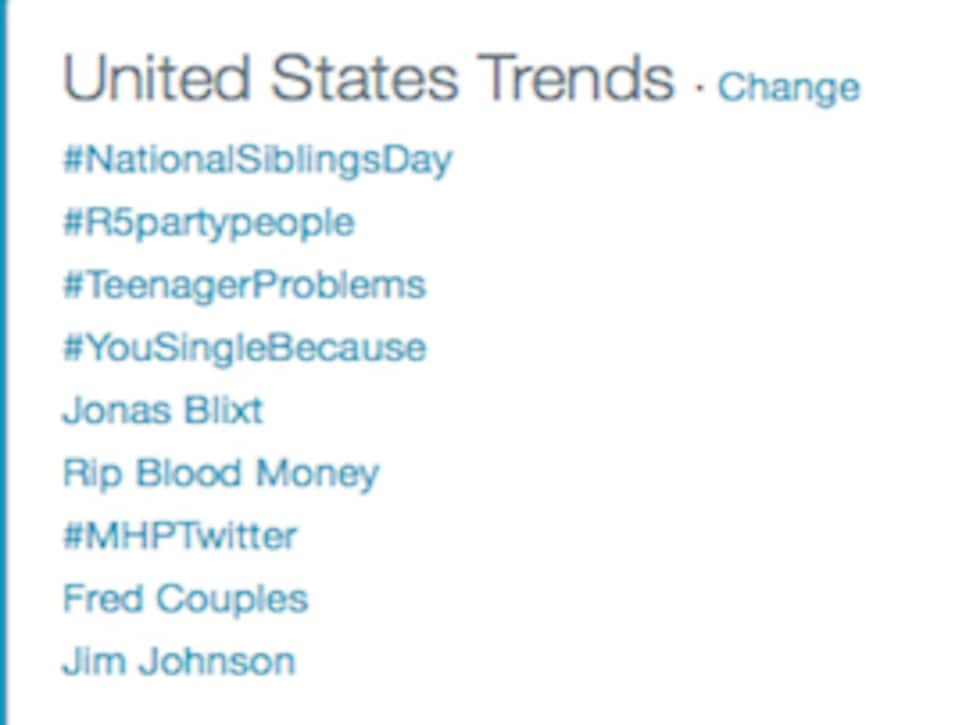 Pretty sure that Fred Couples has no idea what Twitter is.
Golf Channel analysts offered a few interesting observations in advance of Thursday's telecast:
— Brandel Chamblee on Mickelson: "I wouldn't imagine that you could find a better golf course designed anywhere for Phil Mickelson. It lets you get a little wiggle room off the tee, but it certainly favors the longer hitter, the higher ball hitter, and it favors the bull fighter. He's got a little of that. He's not afraid to take some chances.
"If you start to look at the history of the game it's littered with very analytical golfers…It's a rare golfer that can mix the theoretical with the empirical. Nobody accumulates more information about a golf course or a green than Phil Mickelson. Nobody accumulates more information about equipment. I doubt anybody in the history of this golf course has thought more thoroughly about every single contour, every single green. He leaves no stone unturned. Yet when they ring the bell he looks like he's playing off instinct, and it's marvelous to watch."
— Notah Begay III on Sergio Garcia: "I think Sergio needs to step on that first tee and not feel like the game owes him anything or that he's entitled to a major championship because of his pedigree of where he comes from. If he could 180 that attitude in the sense of walking off saying it's not meant for me or I'm just not lucky and seizing the moment, from top to bottom he has all the attributes to win one of these major championships."
An Augusta National first?
Mickelson's decision to hit iron off the tee at the par-5 eighth hole was a puzzling one, puzzling even for the the CBS crew working the telecast on ESPN.
Nick Faldo suggested that "maybe he needed a breather on the body," alluding to a muscle pull that caused him to withdraw from the Valero Texas Open recently.
"I think it was just a strategic move," Peter Kostis said. "He took his driver back to the tee and decided to play it as a three-shot hole.
"How many times have you seen somebody hit iron off the tee in all these years?" Jim Nantz asked.
"This is Phil Mickelson," Kostis replied.
"A first, right?" Nantz said.
Australian amateur Oliver Goss, who shot a 76 in his Masters debut: "You try and play every tournament like it's the Masters but when you play the Masters you try and treat it like a normal tournament."