The Loop
Media: 'In all facets...this course points to Tiger'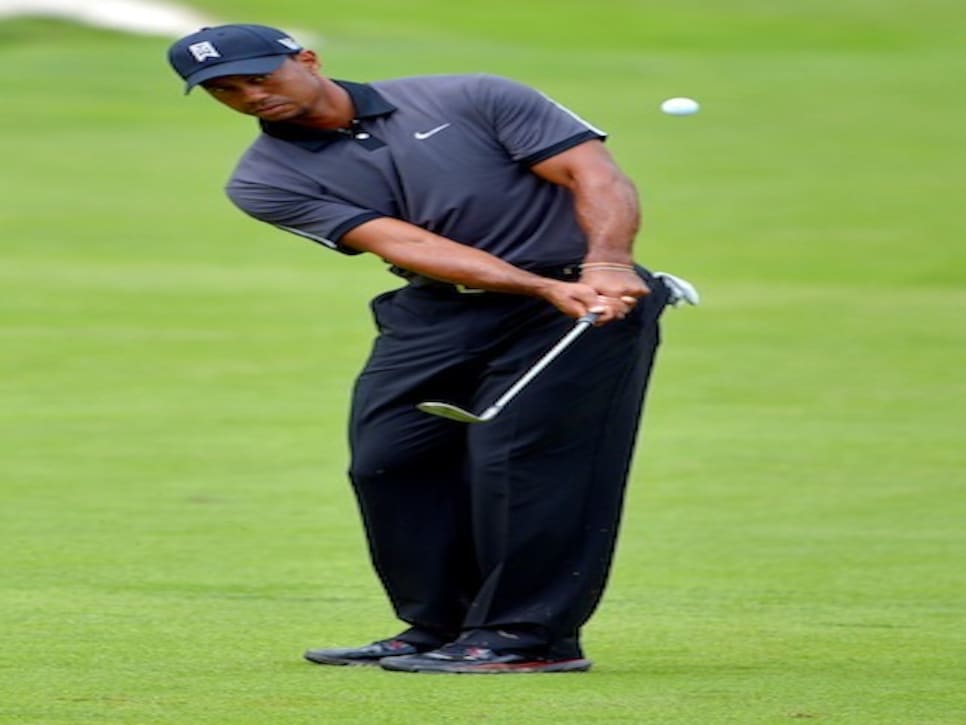 Obviously, it is not an unusual or risky position to take, predicting a Tiger Woods victory, but Brandel Chamblee's explanation for doing so on Tuesday, two days before the start of the U.S. Open, shows why he's the best studio analyst in golf.
"When you start to look at and break down this field," Chamblee said on Golf Channel, "there are 39 players outside the top 500, 27 players outside the top 1,000, and from 50-100 on the world rankings, there are only 22 in this field. When you start to say not Tiger, that he is not the favorite, okay, then who? In all facets of the game, this golf course points to Tiger Woods."
Paul Azinger is one of the better analysts in any golf broadcast booth, though as an ESPN employee his exposure is limited to the Masters, the U.S. Open and the British Open. Here are his opinions of Woods and Mickelson heading into the Open:
-- "I believe what to look for out of Tiger Woods is how he is emotionally early on. When he's winning and hitting it poorly...he [still] has this air of confidence and this air of calm and patience. When he knows he doesn't have it, he's kicking clubs around and you can read his lips. I would look early on to see if he's frustrated and how he's reacting."
-- "[Phil] Mickelson is the combination of the ultimate tactician and the crazy‑ass gambler. I mean, this dude has so much gamble in him that it overrides his strategic approach to golf, but he's a combination of both. And when the two converge properly, he wins 45 or 50 times, however many times he's going to win in his career. He has all the potential in the world to pull this off if the convergence works out."
John Peterson (@JohnPetersonLSU): "Suppose I jam one in a wicker basket this week. My nearest point would be straight down, which would be in the hole. #right??"
Ian Poulter (@IanJamesPoulter): "Hahaha just watching GolfChannel people interviewing asking if 62 is on this week. What are they smoking. Hahaha"