The Loop
Media: 'Dufner looks like he just got out of a speeding ticket'
For a man who is -- choose your word -- inscrutable, stoic, laconic, comatose, Jason Dufner was fun to watch on Sunday. Equally amusing were descriptions of him and his occasionally unsteady hand on the greens.
Only Golf Digest's Dan Jenkins declined to shy from the word that came to mind. "That just won the tournament for Dufner," he wrote on Twitter, after Dufner hit it stiff at 16. "Unless he yips it."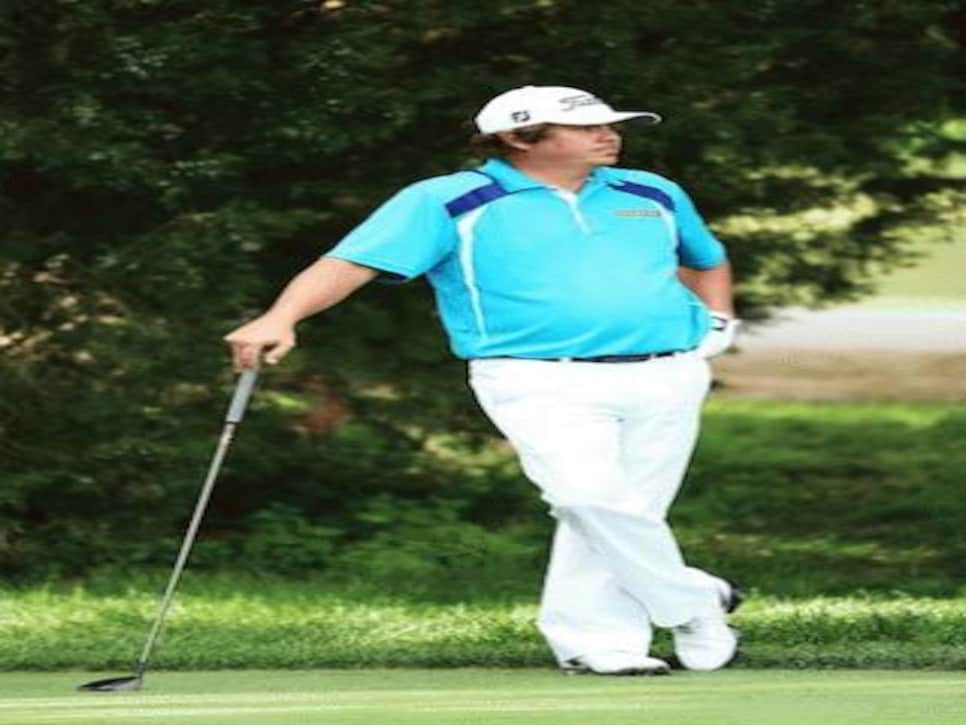 Dufner, who won the PGA Championship, had been threatening to do so for a couple of days from distances barely longer than tap-in range. We heard jiggle, twitch and jumpy from the CBS broadcast crew, but not the word "yip."
"Little jiggle on 10," Nick Faldo said. "I tell you what, that woke us, didn't it?"
At the 14th hole, Faldo noted that "there are definitely five people who are scaring Dufner now. There's Furyk, Stenson, Blixt Scott and...Dufner. After that little twitch we saw maybe he's still scaring himself."
Dufner pulled another short putt at 17, this one for par. "Little jumpy," Ian Baker-Finch said.
"Watching @JasonDufner putt from inside 2 feet gives me the same feelin' I get right before the roller coaster goes upside down," Golf Channel's Charlie Rymer Tweeted.
"Words Duf Daddy would never hear if this were match play. 'That's good dude, pick it up,'" he wrote.
Rymer, conversely, praised Dufner's ball-striking, calling him "a ball-hittin Jesse," while attributing the phrase to Mark Lye.
Then there was this Tweet from Geoff Ogilvy: "Best ballstriking display we have seen for years. @JasonDufner incredible"
And, finally, this from Jason Gore: "@JasonDufner looks like he just got out of a speeding ticket rather than winning the PGA Championship! #congratulationsJason!!"
Dufner is known for his admiration of Hogan. Golf Channel's Brandel Chamblee hinted that he may have channeled Hogan on Sunday.
"I never got to see Ben Hogan play golf," Golf Channel's Brandel Chamblee said, "but I can't imagine that it would have looked too dissimilar to what we got to see today, a series of gutted drives, stuffed iron shots and clutch putts."
Golf Channel's Frank Nobilo on Tiger Woods:
"I always thought the hardest one was going to be 15. At times he's become the human pinada. He's three PGA Tour events from tying what I believes is the second greatest record in golf, 82 wins by Snead. Snead and Nicklaus never had to perform under this scrutiny and spotlight. For him before 2008, 2007, 99 percent of the people around wanted to see some magic. Now they sit on the fence. There are as many people clapping for him as there are throwing darts."
Ian Poulter: "This baba boo [bleep] & mash potato crap shouting wouldn't happen at Augusta, The Open, nor would it happen at Wimbledon. Tazer the thrushes."
Howard Stern: "it's spelled Baba Booey"