News
Medalist Hayden Wood eliminated by Oklahoma State teammate Kristoffer Ventura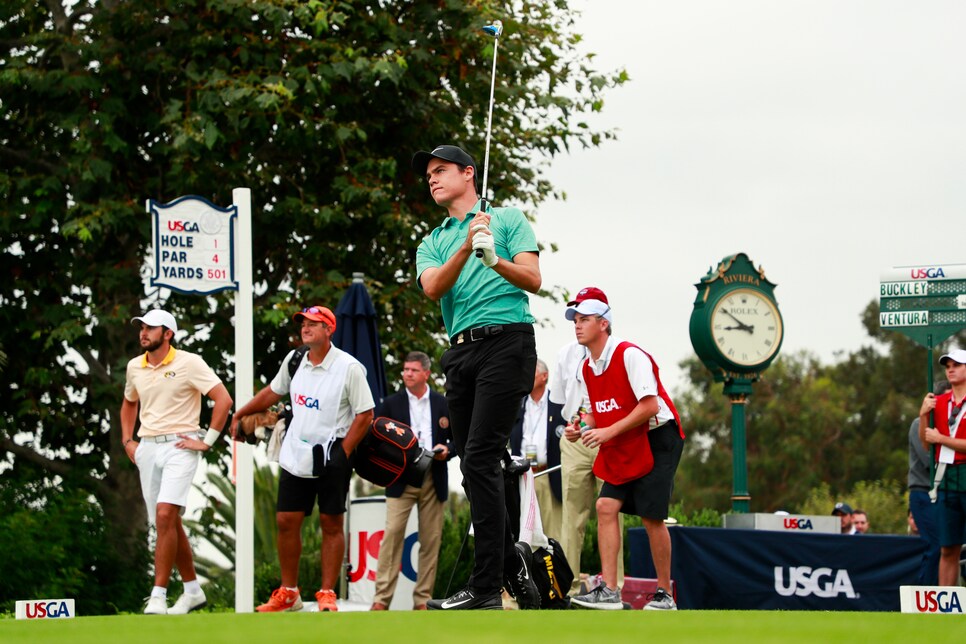 Medalist Hayden Wood of Edmond, Okla., made enough birdies, but too many bogeys and was eliminated in the round of 32 at the U.S. Amateur on Thursday morning.
Wood, son of former PGA Tour player Willie Wood, was defeated by his Oklahoma State teammate, Kristoffer Ventura of Norway, 3 & 2, at Riviera Country Club in Pacific Palisades.
Meanwhile, Braden Thornberry, No. 3 in the World Amateur Golf Ranking, also was ousted, 3 & 2, by Travis Smyth of Australia. Collin Morikawa, No. 6 in the amateur ranking, defeated Dylan Perry of Australia, 1 up.
Ventura, 22, went out to a 3-up lead through seven holes, winning two holes on Wood bogeys. He maintained a lead of at least 2 up through the rest of the match and closed out Wood with his fourth two of the day, at the par-3 16th hole.
Wood made seven birdies and had six threes and two twos on his card, but both of his twos were matched by Ventura, who also won the par-4 10th hole with an eagle two.
Ventura will meet Connor Syme of Scotland in the round of 16 Thursday afternoon. Syme defeated Ricky Castillo, 4 & 3, on Thursday morning.