Instruction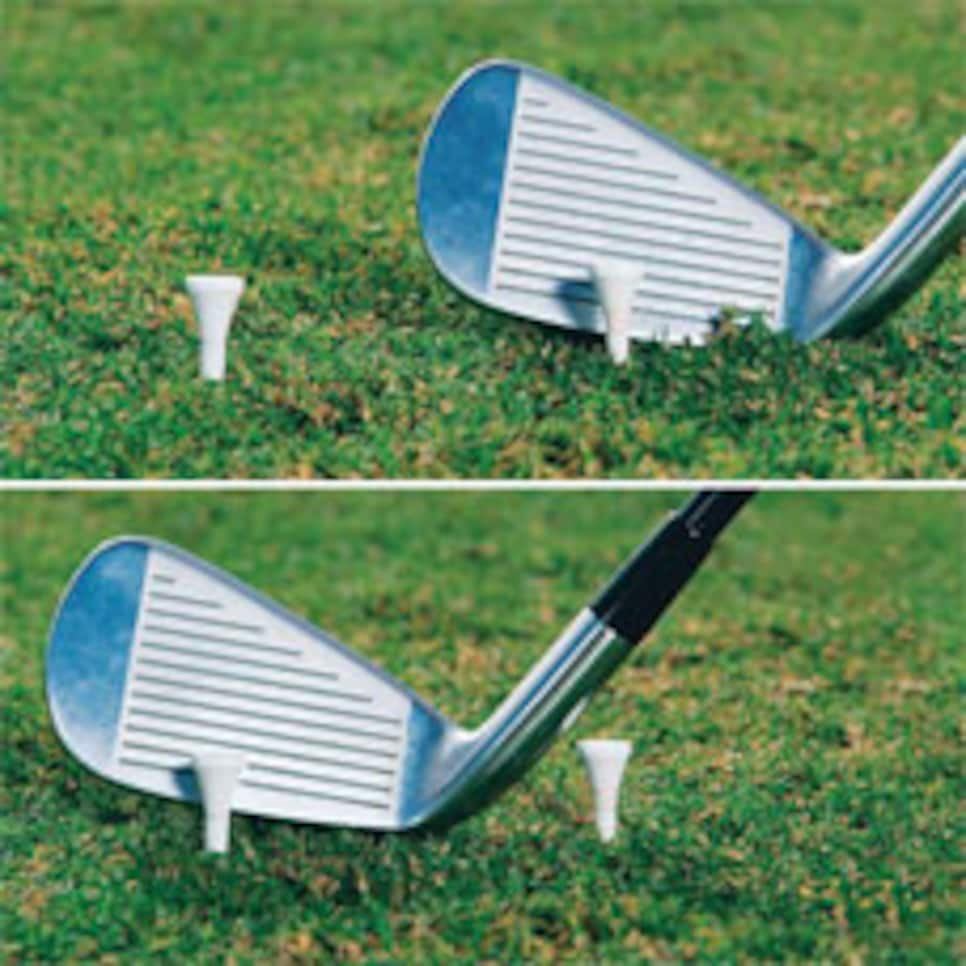 Tee drill: Set two tees a clubhead apart, and address the inside tee. To hit the outside tee, you must extend your arms.
Hitting the ball off the toe of the club is one of the most common ball-striking problems. It usually occurs when the arms lose their extension as the club moves into the impact zone -- often the swing path is pulling in because the golfer is trying to lift the ball off the ground.
To cure this problem, stick two tees in the ground about a clubhead apart. Set up to the tee that's closer to you, but swing at the one farther away. This drill will flatten your downswing path and will help you extend your arms through impact. Extension is the key. You'll also swing the club more around your body, which helps eliminate toe hits.
Using this same idea, I'll sometimes have a student visualize two balls and try to hit the outside ball. This has an even stronger effect.
Ranked No. 4 by his peers among Golf Digest's 50 Greatest Teachers, McLean is based at Doral Golf Resort & Spa in Miami.