News
McKay's unusual recipe for success
Mhairi McKay is sharing the lead. Regardless of whether half the field is still conquering the "beast" (that is, Oakmont) and the heat, an even-par 71 will likely keep her in the lead.
The LPGA Tour veteran, although win-less in 12 years, has played all over the world but immediately says Oakmont is "the hardest course I've ever played."
But perhaps she's found an unconventional key to success: her husband, an electrical engineer who is still learning the game, is looping for her this week.
"I did my qualifier at the Broadmoor in Colorado Springs and he caddied for me there," said McKay, 35. "Dave is really enthusiastic and he wants to help...He stays out of the way at the same time and just encourages me."
And the couple has a 14-month-old boy, Agnus. Perhaps therein lies another secret weapon.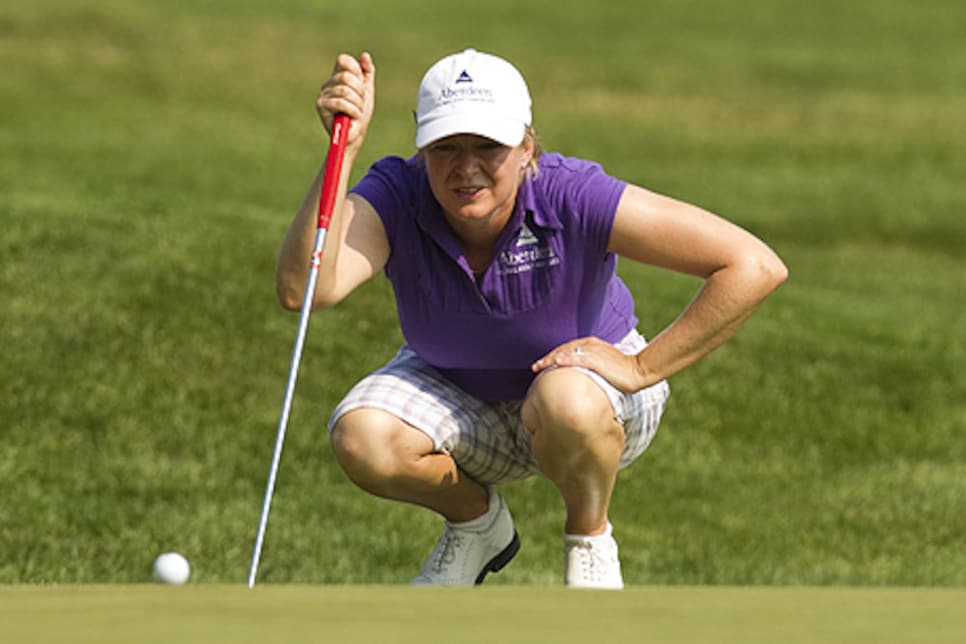 So let's contemplate her apparent recipe for a successful first round: a novice golfer on the bag and a 14-month-old son.