The Loop
McIlroy's solid start in wake of breakup defies his own expectations
__VIRGINIA WATER, England -- While the BMW PGA Championship was playing catching up -- 11 groups were left on the course at the end of a storm-delayed first day -- Rory McIlroy was spending a dull and showery morning heading in the opposite direction. Four-under par after an opening 68, the 25-year old Irishman had shed three of his four red figures by the time he reached Wentworth's turn on Day 2.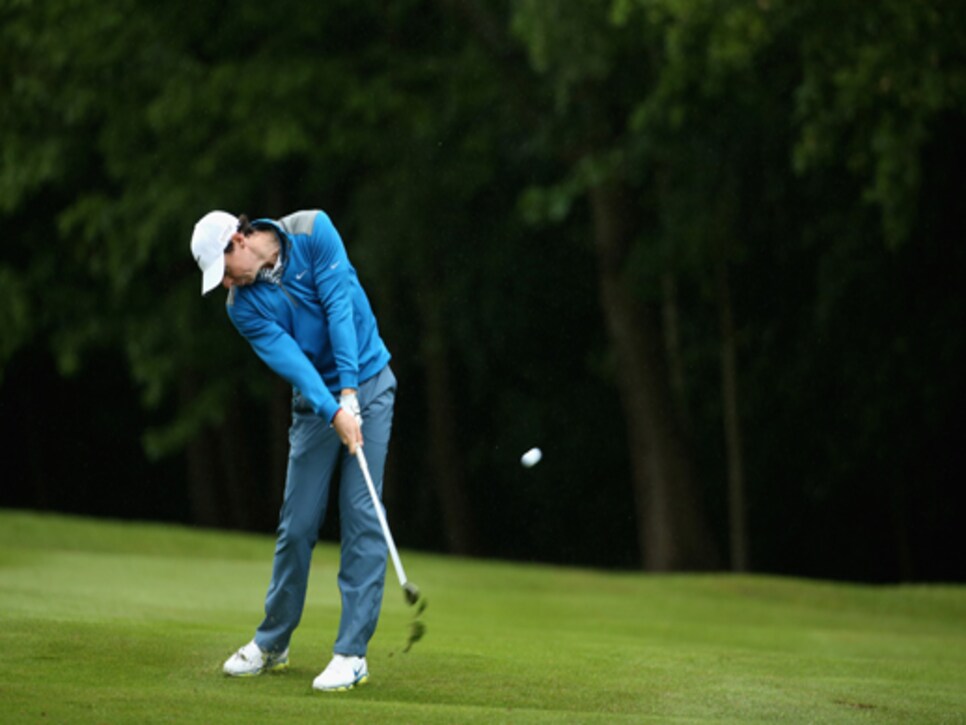 Worst of all had been the double bogey six recorded at the 396-yard 7th, a hole McIlroy had eagled less than 24 hours before. And by the time he reached the 10th tee, thoughts of catching overnight leader Thomas Bjorn had been replaced by a vague aim of "getting back to even par for the day."
Happily, the former US Open and PGA champion underestimated his own ability. A second eagle of the week at the long 12th got him going and, although a shot was dropped at the next hole, three birdies in the last four holes took McIlroy to five-under par for the week. In Dan Jenkins-speak, he thus became an official "lurker," one a few shots back but also with a realistic chance of victory.
"I feel like I'm playing well enough to shoot something in the mid-60s tomorrow," was his bold opening assertion. "Or at least get myself into the mix on Sunday.
"I've been playing quite conservatively for me. But since last year here I've highlighted a few things I needed to improve and I've worked on them. My wedge play has been especially good. And that is showing in my scores."
Ah, but that was enough about the golf for the assembled scribes. Just as it had been after McIlroy's first round, the subject under discussion quickly switched to matters of the head and heart. (Lest anyone in the world has not heard, the Belfast boy split earlier this week from fiancee Caroline Wozniacki) How hard, asked one, has it been to keep his concentration out there?
"It's been tough," came the predictable response, a near replica of that posed the day before. "But yesterday was tougher than today. I was apprehensive before my first round, but today I knew what to expect. It helped that I had a quick turnround from last night to this morning. Just to get straight back out there was a good thing.
"I've exceeded my expectations to be honest. I don't know if wildly, but reasonably. Once I get inside the ropes, it's nice to have four or five hours of release from it all. It's just nice to get everything out of my head. It's the hours in the day away from the course that are more difficult."
Tune in tomorrow for episode three of this ongoing soap opera: "What will Rory shoot today? The saga continues."