The Loop
McIlroy's Hoylake scouting report: Forget about keeping driver in the bag
__NORTH BERWICK, Scotland -- Back in the summer of 2006, a then-16-year-old Rory McIlroy was on holiday with his parents in Spain. Golf was naturally on the agenda, but the McIlroy family spent every afternoon in the same bar watching Tiger Woods march inexorably to his Open Championship victory at a burned-out Hoylake. As it was for most who watched, Woods' third and perhaps most iconic victory in the game's oldest and most important event left an indelible mark on the young Irishman's mind.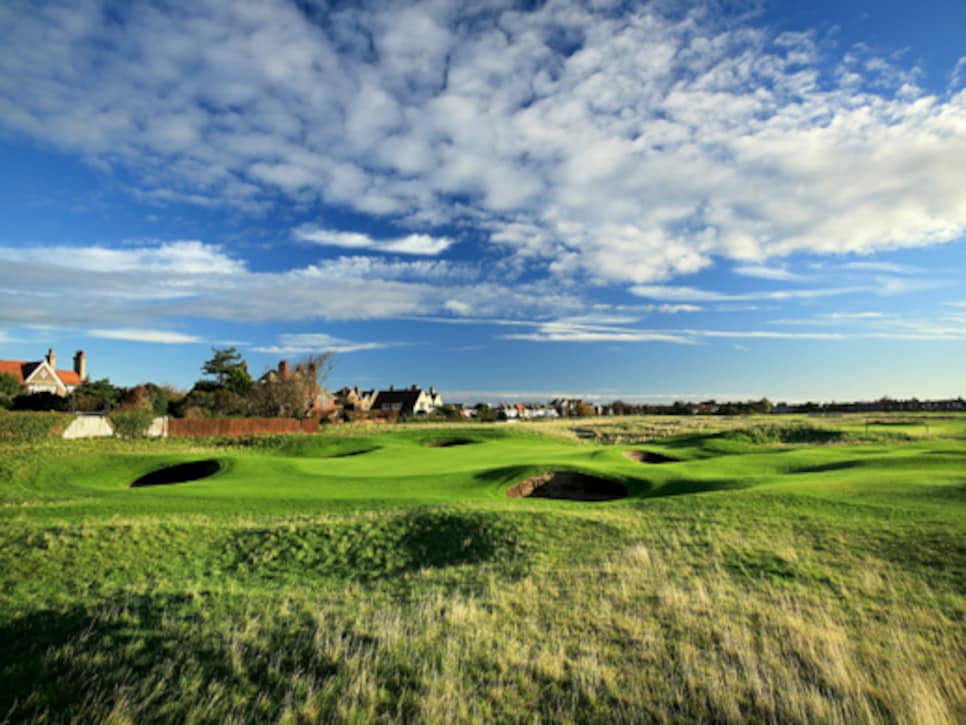 The Hoylake that will host the Open next week will be much lusher than the fast and firm layout Tiger Woods won on in 2006. Photo by Getty Images
"My biggest memory is how brown or yellow the course was," said the world No. 8, who spoke with assembled media just after opening Nike's first Performance Fitting Center at the Archerfield Links here. "And that Tiger hit only one driver in the 72 holes.
"But that was then. I was down at Hoylake over the weekend and it's very green and very lush at the minute. The ball isn't really running that much on the fairways and they were stopping quickly on the greens. So it will be a lot different from the course Tiger played in '06. I think they are trying to protect the course a little at this stage, so I'm sure -- weather permitting over the next ten days -- it will be a bit firmer and faster by next week."
One other thing will be markedly different this year, the level of the rough. In 2006, the burned-out conditions meant that the rough was hardly a hazard at all. But this year is likely to be more traditional when it comes to the length of the long grass bordering the fairways. As McIlroy was quick to point out, failing to find the short grass on either fairway or green is something the next "champion golfer of the year" will have to keep to a minimum.
"The rough is up," he continued. "You need to avoid that. And you need to avoid the bunkers. If you drive into sand at Hoylake you are hitting out sideways. The rough was patchy. In places you were chipping out, but in others you could get away with a bit more. Plus, there were certain greens you just can't miss on certain sides. On the back nine, the run of 12-13-14 greens all have really heavy rough around them. There will be a lot of balls running into trouble on each of those.
"My overall feeling on how much rough there should be on any links is that it should definitely be a hazard. If you hit off line, there should be a measure of punishment. But I'm not a fan of just hacking out. Being able to get the ball somewhere around the green from the rough is, I think, fair enough. I certainly don't think we should be able to fly balls onto the putting surfaces. Giving us a chance to save par by getting up-and-down is ideal. Hoylake is like that on most holes, but there are certain patches you definitely want to avoid.
"Generally though, Hoylake is a very scoreable' course. All four of the par 5s are reachable in two shots. So we'll see guys quite a bit under par in decent weather."