The Loop
McIlroy switches back from new Nike putter
The Rory McIlroy-to-Nike-equipment rumors persisted for months before becoming true. His return to one of his old clubs took far less time.
Before his second competitive round representing Nike at the HSBC Abu Dhabi Championship, McIlroy ditched the company's putter for his trusted Scotty Cameron. In a post-round interview, McIlroy told the Golf Channel, "I just felt like I wasn't getting the ball to the hole. The greens here are a little slow and the Nike putter I used yesterday is quite light, so for practicing on fast greens it's great, but when you get on greens that aren't quite as quick like here, I felt like I was having to hit it a bit more. So, it's just a weight issue. The one I used today is a bit heavier, so I thought I could stroke it a bit more, so that was it."
Whatever the reason, it didn't seem to help much. The world No. 1 shot a second-straight 75 to miss the cut in his first tournament of 2013 and his first-ever event as a pro not playing Titleist clubs.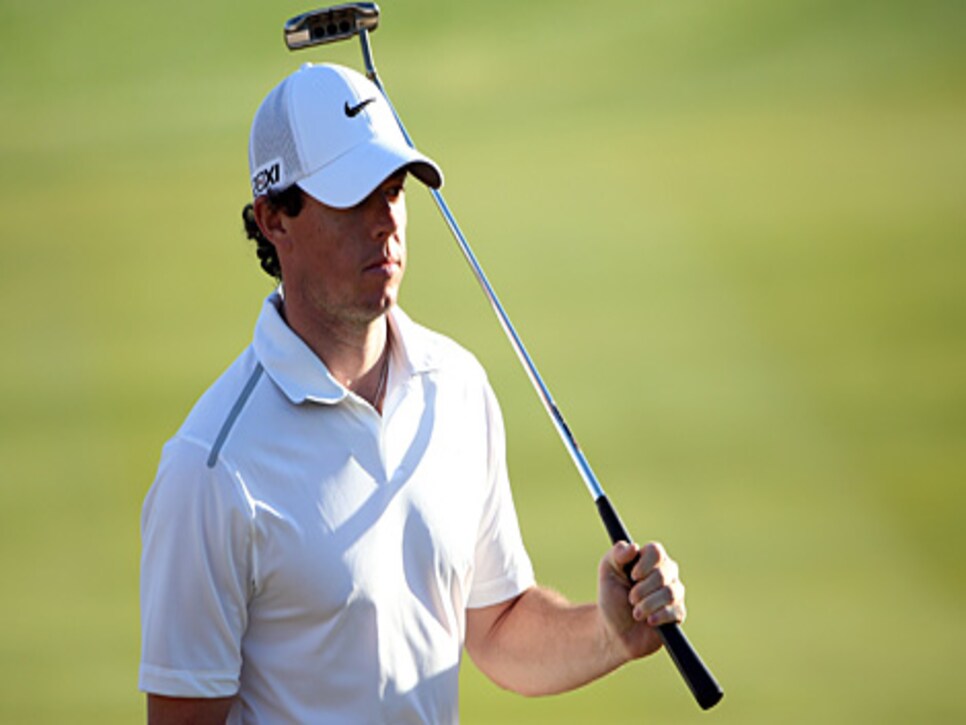 McIlroy isn't the first big name to take the Method putter out of his bag. Tiger Woods first put the club in play during the 2010 British Open only to switch back to his Scotty Cameron before the final round that week. He would eventually go back to the Method and is currently putting with it. Like McIlroy, his missed cut this week -- thanks in part to a two-shot penalty -- wasn't exactly what Nike had planned when they commemorated the duo's 2013 debut by airing a commercial of them playfully competing on a driving range.
At his press conference announcing his switch to Nike on Jan. 14, McIlroy was specifically asked if his new contract would allow him to switch back to his old putter. He dodged the question by praising his new equipment and saying he didn't want to get into contract specifics.
Despite being the world's best player, putting has been the worst part of McIlroy's game. He ranked 82nd on the PGA Tour in strokes gained/putting, and struggled particularly from four to eight feet, where he ranked a dismal 158th.