The Loop
McIlroy struggles, but stays in the hunt in first round
SANDWICH, England -- He was greeted like a conquering hero on the first tee, yet Rory McIlroy was already distracted. It was his first tournament since his win at the U.S. Open three weeks earlier, but the 22-year-old McIlroy allowed himself little time to savor the moment.
"I probably didn't take it in as much as I could have," McIlroy said.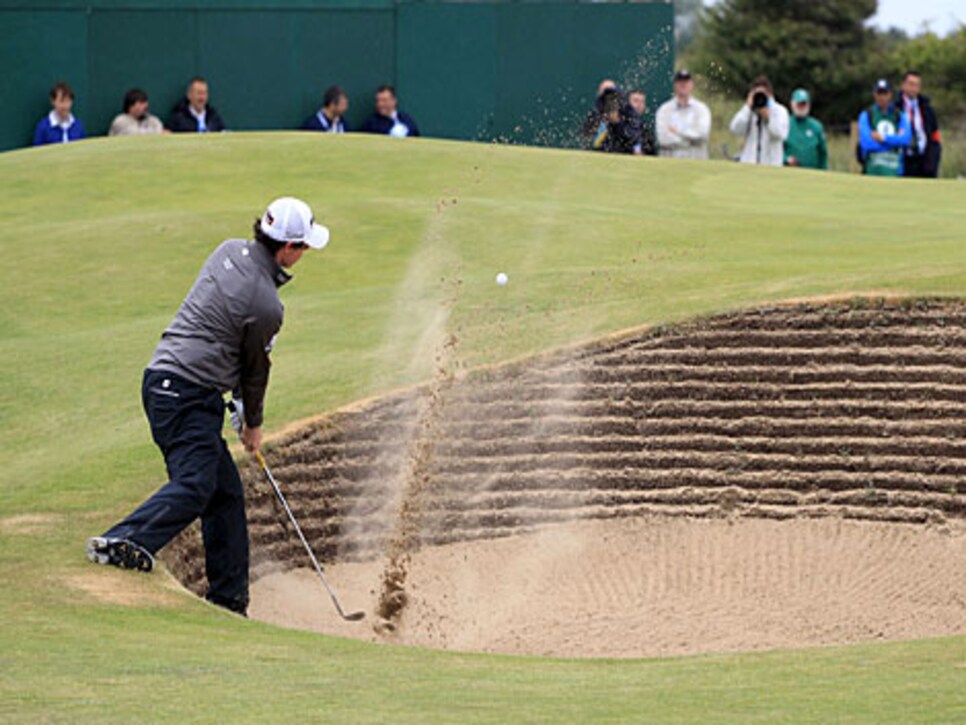 Which was a shame, because just like that, the moment was gone. An approach shot over the first green, a birdie putt hammered past the hole, an opening bogey. Two holes later, McIlroy added another bogey, and it was official: Rory McIlroy, can't-miss U.S. Open champion, was now Rory McIlroy, beleaguered British Open contestant.
And yet on a day when McIlroy could have succumbed to the combination of difficult conditions and a cold putter, he rallied, grinding out a one-over 71 to leave himself six shots behind leader Thomas Bjorn.
"On a day like this, I know better than most people, you can shoot a high number and put yourself out of he golf tournament, so it was nice to go out and shoot a decent score," he said.
McIlroy would know, because last year at the Open he followed up his opening 63 with an 80 in what amounted to a gale storm. Then came that next 80 at this year's Masters. As brilliant a display as he put forth at Congressional, it was four days when his rhythm was rarely disrupted. His opening round here was enough proof that Royal St. George's will have to be different. No matter how sharp his ball-striking, McIlroy will invariably see balls bound into unfavorable spots, testing his short game in ways the U.S. Open never did.
The difference from a year, or even a few months ago, is that McIlroy may be better equipped to handle it.
"Every time I play a major or I play an important event or get myself into contention, it's just a great experience for me heading into the future," he said. "It was a great experience last year at St. Andrews shooting 80 in the second round. I learned a lot from it. And yeah, it's building that experience up and learning from your mistakes. That's been the biggest improvement for me this year."
(Photo: Streeter Lecka/Getty Images)