The Loop
McIlroy: 'Shut up...your opinion means nothing!'
Athletes using Twitter to connect with their fan base is not always a good idea, as Rory McIlroy demonstrated on Thursday.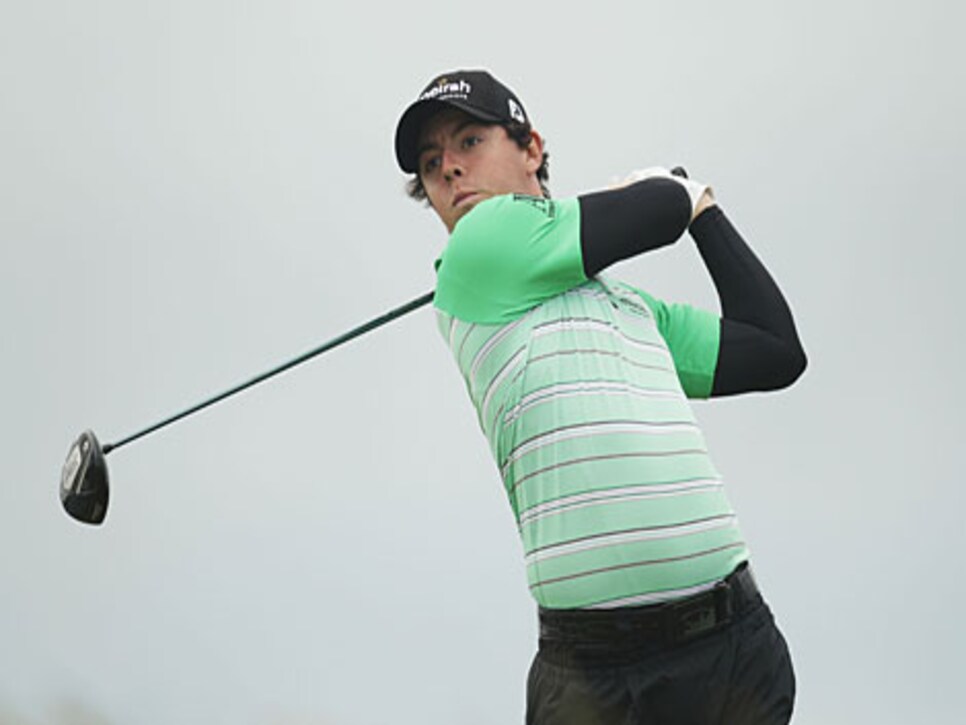 "Some of the worst course management I have ever seen beyond under 10's boys golf competition," Townsend posted after McIlory hit his approach shot into the water at 18.
"@JayATownsend shut up.... You're a commentator and a failed golfer, your opinion means nothing!" he wrote.
__Update:__McIlroy told reporters in Ireland that his response to Townsend was in defense of his caddie J.P. Fitzgerald.
"He's been having a go at J.P. every now and again. This was the first time I've responded. It was the straw that broke the camel's back," McIlroy said. "Now I've blocked him on Twitter so I won't be reading anything more."