The Loop
McIlroy reclaims the headlines and No. 1 in World Ranking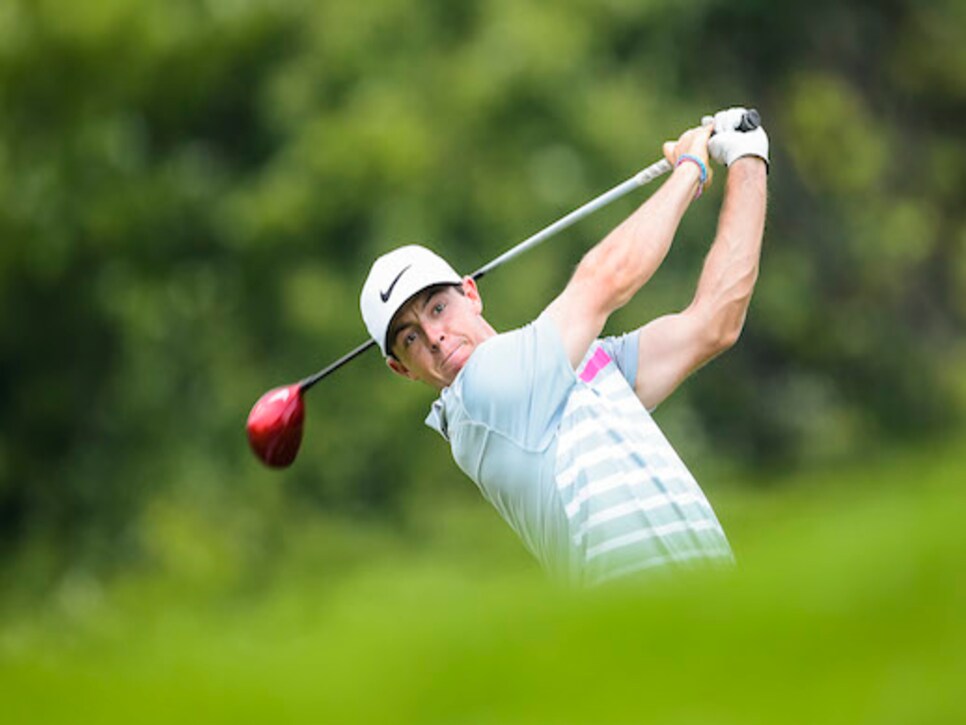 Then along came a couple of golf's preeminent newsmakers to rescue the WGC-Bridgestone Invitational on behalf of a PGA Tour that seems adamant about suppressing bad news. The tournament, at least, deserved as much.
Rory McIlroy, in his first start since he won the British Open, reclaimed the No. 1 spot on the World Ranking with a two-stroke victory over Sergio Garcia. It was an emphatic statement, coming as it did in the wake of his victory in the British Open two weeks earlier, that he and his game have attained the maturity to deliver the consistency his record has lacked.
"What I'm really proud of this week is following up the Open with a performance like this," he said. "I said straight after I didn't want any letdown. I just wanted to keep going and keep performing well until the end of the season."
This might have described McIlroy, too, not so long ago, when he blew a three-stroke lead in the Honda Classic and extended his winless streak to 17 months earlier this year.
Today, McIlroy, 25, is casting a more imposing shadow than Woods, who jarred his back on the second hole and limped off the course after hitting his tee shot at the ninth. A Woods' injury at this stage of his career, of course, is not incidental to the tournament itself. Neither is Johnson, one of the game's brightest young stars, leaving the tour, voluntarily or not, to address personal issues.
But McIlroy is part of a very small club capable of diminishing the impact of a Johnson/Woods' left-hook/right cross combination to the chin of a niche sport that depends heavily on its leading men and women.
He did so on Sunday with power that belies his underwhelming frame, and with accuracy that does not usually accompany such power. When McIlroy launched one of his smart bombs to the middle of the fairway on the fourth hole, CBS' David Feherty said, "this is God-like."
"It's a little more than aggressive isn't it?" his CBS colleague Nick Faldo said. "It's the freedom to be that aggressive. This is a narrow golf course. If you're going to try to beat this guy on a slightly wider golf course, good luck. If he keeps this brilliant form, he's going to be the number one favorite into all the majors for the next five years or more."
On deck is the PGA Championship in which Woods seemingly will be unlikely to play. That would qualify as big news, but not so big that it would overshadow a second straight major championship by a man staking a claim to heir apparent.