The Loop
McIlroy proves as deft in the press room as on the course
JONES CREEK, Ga. -- Three weeks on from the pounding both his swing and his ego took at a wet and windy Royal St. George's during a -- for him -- undistinguished British Open, U.S. Open champion Rory McIlroy was looking and sounding a lot more comfortable on the eve of his third PGA Championship, an event in which he has yet to finish outside the top three.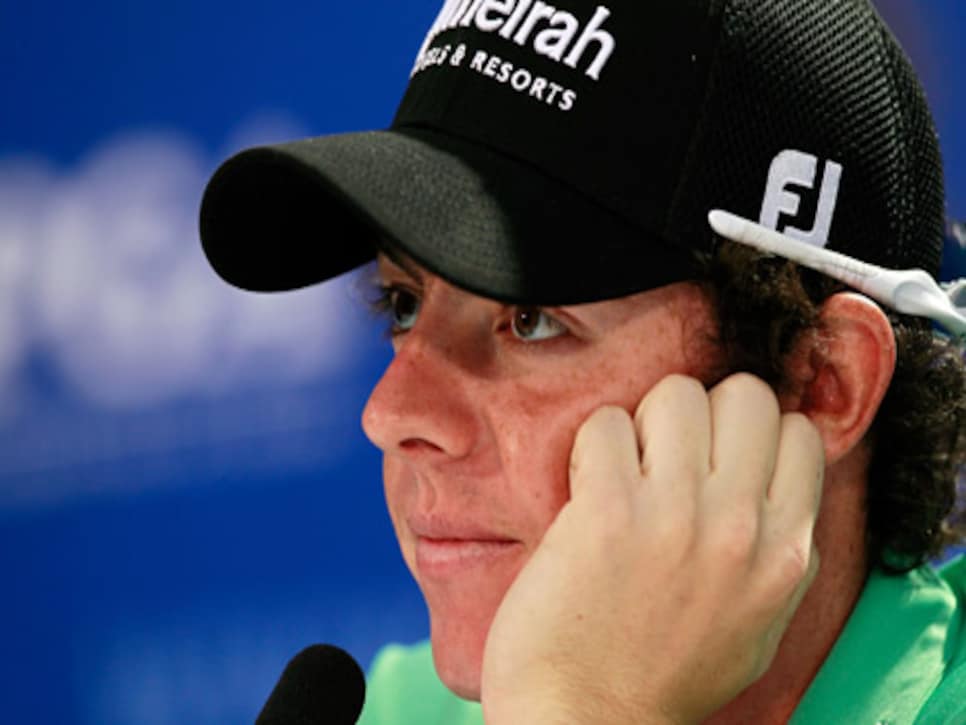 *McIlroy says he is only now getting used to the spotlight. Photo by Getty Images
That air of relaxation was further demonstrated during a press conference in which McIlroy, unlike so many of his contemporaries, only occasionally resorted to pat answers in response to questions he has heard and replied to many times. More endearingly, he visibly struggles not to take refuge in banality, attempting instead to provide thoughtful and at least mildly provocative quotes. It's been said before, but his parents, Gerry and Rosie, did a great job raising their boy. Asked if "his generation" would like to see Tiger Woods return to form so as to provide a more challenging measuring stick, the 22-year old McIlroy displayed both his maturity and his inherent honesty.
"I'm not sure if I can comment for all of my generation," he began. "But it would definitely be a challenge. He didn't give anyone else a chance ten years ago, so it would be great to measure myself against that.
"Then again, if he does get back to that, it gives us all less chance to win. So it's a double-edged sword."
McIlory isn't a man given to false modesty either. To the question, "which person has been most decisive in what you've done over the past couple of months?" he was decisive. "Not to take anything away from anyone else," he began. "But it has to be me. At the end of the day, the decisions I make are mine. But everyone (agent Chubby Chandler, caddie J.P. Fitzgerald, coach Michael Bannon and his parents) plays a part. They all mean an awful lot."
On the thorny and politically sensitive subject of Olympic participation five years hence, McIlroy -- as a resident of Northern Ireland he is eligible to represent either Great Britain or Ireland -- displayed a knack for diplomacy that will stand him in good stead over the coming years.
"It's five years away," he pointed out. "But it would be a huge honor to represent my country in the Olympics. It would be a great achievement to win a Gold Medal." Notice the absence of that country's name...
There was even time for a little humor. Asked about his agent's claim that he is "embarrassed" at the prospect of completing what has become known as the "Chubby Slam" this coming week, McIlroy deadpanned a quick, "no, he's not."