The Loop
'Maybe Tiger Woods can be a factor, but he more likely will be a factor strictly in his own mind'
Stories of interest you might have missed…
"Tiger Woods is starting to sound like a man who has been alone in the wild for too long. It's unclear exactly whom he is talking to, himself or his mule, when he starts to ramble about a baseline shift' and goes into obsessive details about how he regripped his putter because of the precise depth of the finger indentations. Maybe Woods can be a factor in the British Open at St. Andrews, but judging by his conversation, he more likely will be a factor strictly in his own mind," Sally Jenkins of the Washington Post writes in this look at Woods' optimism that doesn't square with reality.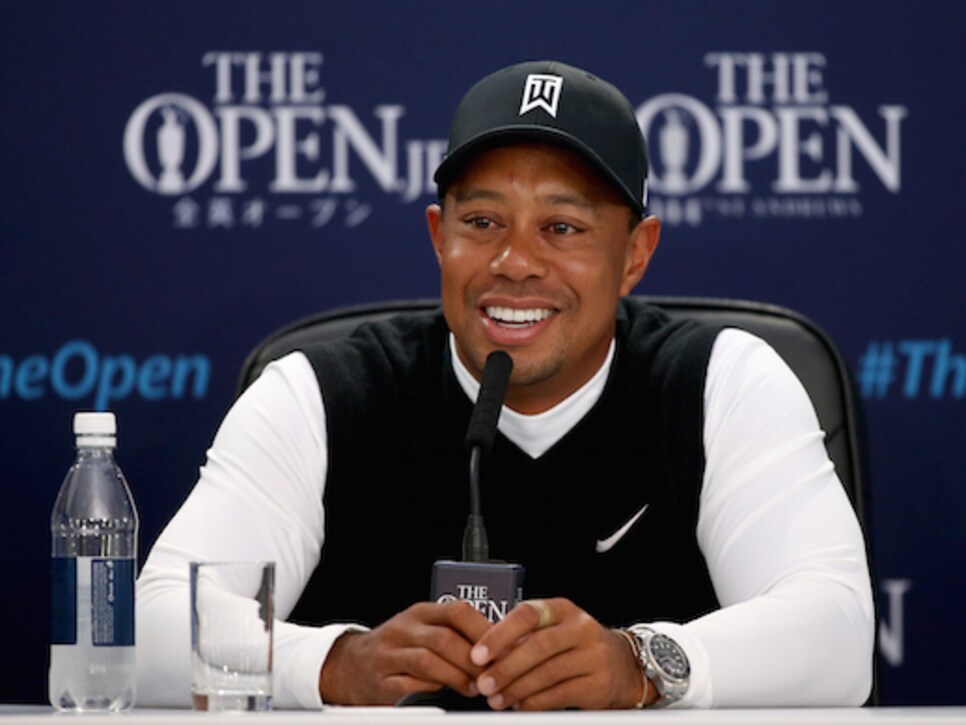 "So while it has been alternately comical and poignant listening to Tiger Woods try to make happy news of his decline…it is also perfectly in line with the attitude of the young Tiger Woods. He never felt like he was out of a tournament. He always felt like, in the end, he would win. This is how he is wired. He still believes that good things will happen," Joe Posnanski writes at GolfChannel.com. "Will good things finally happen for Tiger Woods? Well, this is the week to find out. He finally has everything pointing in at least an optimistic direction. Whatever the case: This is about as good a chance as Woods is likely to have for a while."
"I think if the wind blows, [Jordan Spieth] has an excellent chance," Lee Trevino said. "If the wind doesn't blow, I think it's going to be a lot tougher because it brings more people into the equation." Spieth's Texas roots are an advantage in the British Open, Brad Townsend of the Dallas Morning News writes. "Call it a Texas thing. Specifically, a North Texas thing. Dallas-born Trevino and [Justin] Leonard don't believe it's an accident that British Open champions include Dublin, Texas-born, Fort Worth-raised Hogan and 1981 champion Bill Rogers, born in Waco and raised in Texarkana."
"Last Monday, Mark Young was fitting conservatories in a Clitheroe factory. On Monday, he was playing on the Old Course preparing for the 144th Open Championship. Young hopes to play with Ernie Els and perhaps Ian Poulter, who has blocked him on Twitter. Such are the wild contrasts for this year's Cinderella Man," James Corrigan of the Telegraph writes about this year's least likely Open participant.