The Loop
Maybe air conditioning has something to do with it, but the USGA Merchandise Pavilion is doing record business
PINEHURST, N.C. -- I stopped by the U.S. Women's Open Merchandise Pavilion, partly to see what had been selling and partly because family members of mine have demanded Pinehurst-logoed gifts. (Don't worry, guys. Those hats are coming.)
What I found was a 39,000-square-foot, air-conditioned sanctuary -- need I remind you it's 100 degrees outside -- lined wall to wall with Open gear ranging from ball markers, to classic hats, to custom Lily Pulitzer Pinehurst printed apparel.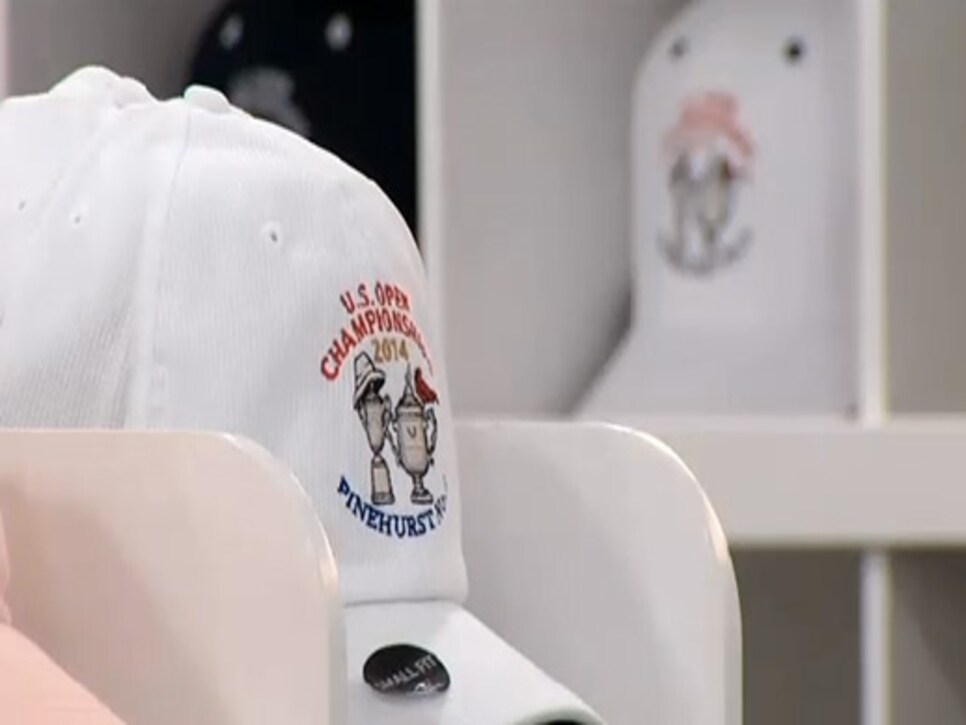 Mary Lopuszynski, the USGA's senior director for U.S. Open merchandise and licensing, says things are going well in the transition from the men to the women. More women's apparel was brought in and set up at the pavilion's entrance. Meanwhile, wine glasses, tumblers, shot glasses, decanters and coasters have all been restocked. (Yep, anything alcohol related sold out during the men's Open.)
"We were going to reduce the merchandise tent by 40 percent for the women," Lopuszynski says, "but we decided Saturday that we had enough product and we could display it well."
Apparently so. According to Lopuszynski, Tuesday was the best day of sales at a merchandise tent for any U.S. Women's Open.
"I wish we did it every year," she says, "but I think the only way it would happen is if the two Opens were back to back again."