News
Maybe "59" isn't magic number it once was; Drew Nesbitt posts one in Brazil Open a day after Oliver Fisher's in Portugal Masters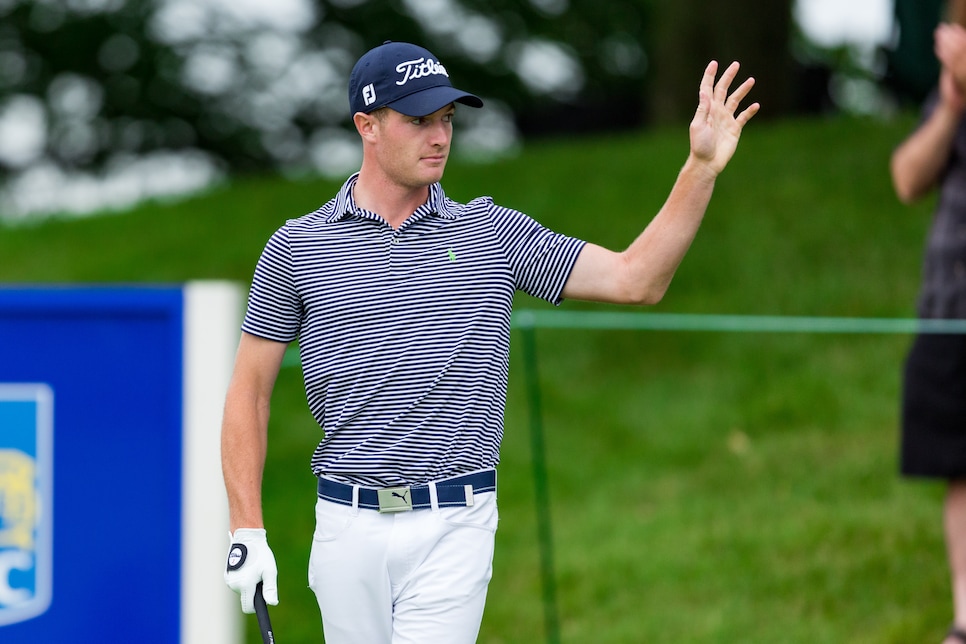 There was a time not long ago that 59 was a magic number in golf, but in the wake of two of them posted on professional tours in less than 24 hours, maybe it's time to recalibrate what is considered magical.
Canadian Drew Nesbitt concluded a round of 59 in the Brazil Open on Saturday, the first 59 in the history of the PGA Tour Latinoamerica. It came less than a day after Oliver Fisher shot a 59 in the Portugal Masters, the first such score in the history of the European Tour.
Last month, Brandt Snedeker opened the Wyndham Championship with a 59 en route to winning the tournament. It was the 10th round of 59 or better on the PGA Tour.
The first, of course, was posted by Al Geiberger in 1977. Another wasn't shot until Chip Beck did so 14 years later. But just in the last two years, three have been recorded on the PGA Tour and one each on the PGA Tour Champions, the Web.com Tour, the European Tour and the PGA Tour Latinoamerica.
At any rate, though not to the degree it once was, it's still an impressive achievement, maybe more so in the case of Nesbitt. He opened the tournament with a 79, then bettered it by 20 strokes in the second round.
Nesbitt opened his round on Friday by holing a 100-yard second shot for eagle, then eagled the par-5 11th hole (his second hole of the round) to go four-under after two holes. He played only eight holes before play was suspended by darkness.
On Saturday morning, He added a hole-in-one from 159 yards with a 9-iron on his 11th hole, the third hole at Fazenda Boa Vista.
"Obviously, 59 is a magical number out here. But just to make the cut after what I shot [in the first round] is a great accomplishment," he said. "To do it with a 59 is even more special."
Special, yes, but magical? Maybe not so much any more.