Gambling
Mayakoba Golf Classic 2020 DFS picks: You need to play this Masters contender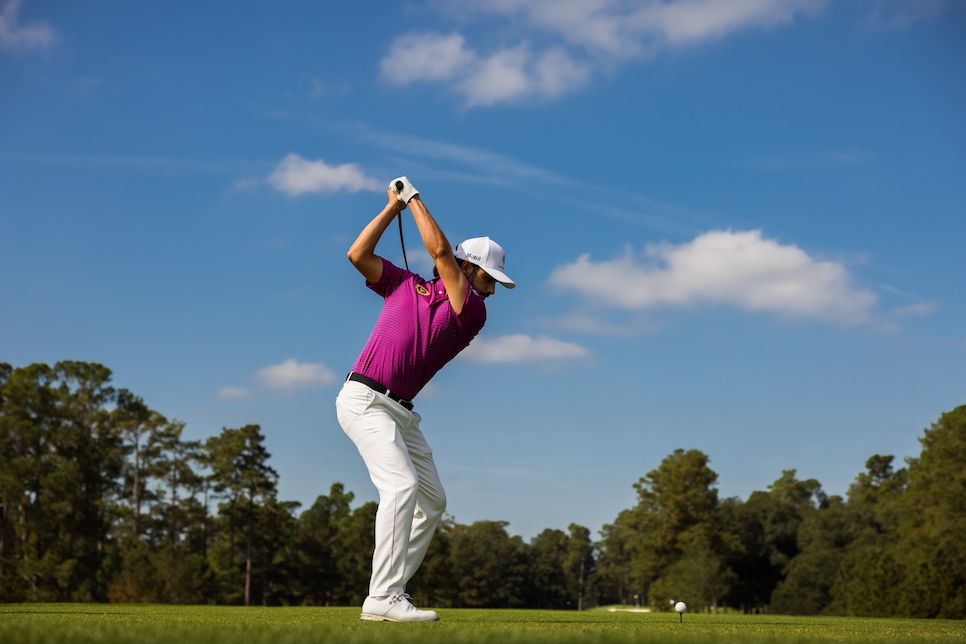 Sure, you have every right as a PGA Tour fan and golf DFS player to be melancholy that our phenomenal stretch of golf is coming to an end. Twenty-four straight weeks through the RSM Classic provided such entertainment over the latter half of 2020, so it will be tough to sweat our last PGA Tour DFS lineups this week at the Mayakoba Golf Classic. (Worry not, though: There are European Tour events to carry us into the PGA Tour restart in just a few weeks!)
Look no further than some of the past winners here: Fred Funk, Brian Gay, Mark Wilson, Matt Kuchar, Brendon Todd, etc.—these are not guys who hit it far. But accuracy, great wedge play and a hot putter will vault you to the top of the leader board.
Interestingly enough, the two highest-priced players this week in DraftKings and FanDuel, Justin Thomas and Brooks Koepka, are two absolute bombers coming off top-10 finishes at the Masters. Does the emphasis on accuracy over length mean you should start your lineups elsewhere, or are you giving up win equity by fading these two stars? Read below for my full DFS breakdown for the 2020 Mayakoba Golf Classic.
Price range: $9,000 and above
High Upside: Justin Thomas ($11,400 DraftKings| $12,600 FanDuel)
Thomas is the highest-ranked and most expensive player in the field for this week. Both of those designations are well deserved. He has finished no worse than T-12 in any of his past five starts including a fourth-place finish at the Masters in his last event. While he hasn't played in Mayakoba since 2015 (T-23), his game travels everywhere, and I'm not too concerned about the accuracy correlations. Since the start of 2020, no golfer in this field has averaged more strokes gained from tee to green than Justin Thomas—per the RickRunGood.com golf database.
Safest Option: Viktor Hovland ($9,700 DraftKings | $11,300 FanDuel)
Hovland has been very quietly racking up top-15 finishes, with four in his past five starts. The reason for the improved consistency might lie in his short game. It's a small sample size (16 rounds), but Hovland has improved around the green by 0.62 strokes per round. That takes him from a bottom 50 player on tour to a top 50 player on tour in that category. Considering that's the aspect of his game that he struggles with the most, he might be on track to plugging a big leak.
Most Likely To Disappoint: Rickie Fowler ($9,500 DraftKings | $11,000 FanDuel)
Fowler didn't play this event last season but finished T-16 in 2019 and was a runner-up in 2018. The problem is that he has struggled consistently for the entirety of 2020. He hasn't had a top-10 finish since Palm Springs in January—where he had the 36-hole lead before fading to a T-10. He's been unable to put four rounds together, and there is little evidence that is going to change soon.
Pick To Win: Abraham Ancer ($9,900 DraftKings | $11,100 FanDuel)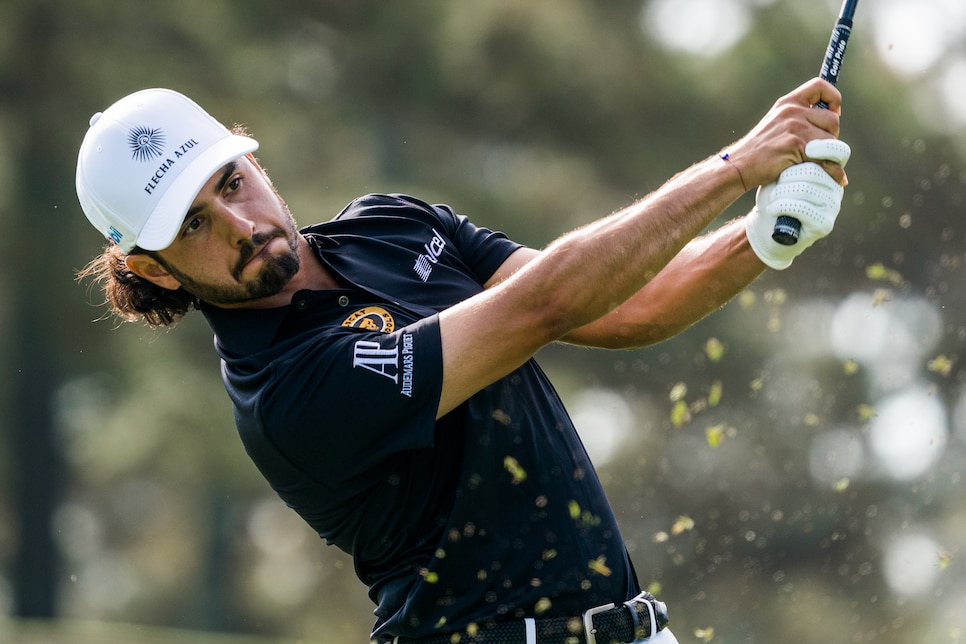 It's time—Ancer is ready to shed the distinction of being the top ranked player in the world (22nd) without a win on either the PGA Tour or European Tour. El Camaleón has been friendly to shorter hitters who can find fairways. Ancer ranks 171st in driving distance but 25th in accuracy this season. He finds a way to contend in plenty of big events, including his T-13 at the Masters in his last start. He's also been knocking at the door at El Camaleón, finishing ninth in 2018, 21st in 2019 and eighth last season. With his strong ties to Mexico, growing up in Reynosa, there'd be no better place to capture his elusive first victory.
High Upside: Corey Conners ($9,000 DraftKings | $10,800 FanDuel)
Corey Conners is back! The last four events for Conners have resulted in three top-10 finishes, and he hasn't finished worse than 24th. Even better, his ball-striking has returned. That's the skill-set that really elevated his game over the past few seasons, but he struggled to find it during the restart. In his last three measured starts (not including the Masters), he's gained a total of 15.33 strokes when you combine off-the-tee and approach numbers. Even his putter is starting to cooperate. Per the RickRunGood.com golf database, he's gained 4.21 strokes putting combined over his past six measured events. That might not sound like much, but it's huge when you consider that he lost a total of 13.96 strokes putting in the six measured events previous to that stretch.
Safest Option: Emiliano Grillo ($8,300 DraftKings | $9,900 FanDuel)
Rarely does "safe" appear next to Grillo's name, but I must give credit where it's due. Grillo has made the cut in 10 of his past 11 starts and has four top-25 finishes in that span. Even more convincing, his average finish at Mayakoba in his four trips is 18.8 (T-41, 15th, T-9, T-10). That's the best average finish of any player in this field who has played this event at least three times.
Most Likely To Disappoint: Marc Leishman ($8,700 DraftKings | $10,200 FanDuel)
There were signs of life for Leishman in his last start at the Masters with a T-13 finish. That was not only his best finish since the tour's restart, but his only finish better than 40th over the course in those 12 events (excluding the 30-man Tour Championship). The problem for Leishman at El Camaleón is that he is neither long off-the-tee nor accurate. He's current 221st in driving distance this season and 96th in accuracy. He's losing strokes in each of the four major strokes-gained categories and doesn't rank inside the top 170 in any of them.
Pick To Win: Brendon Todd ($8,600 DraftKings | $10,000 FanDuel)
Todd has been dealing with a broken toe recently, which seems to have impacted his results. I can almost give him a pass for missing the cut at the Bermuda Championship and Masters if he was dealing with lingering injuries. He finished T-37 at the RSM Classic in his last start and has had the extra week of rest to stay off his feet and "get right." Now he heads back to Mayakoba as the defending champion, obviously a course that fits his game well.
High Upside: Camilo Villegas ($7,000 DraftKings | $8,500 FanDuel)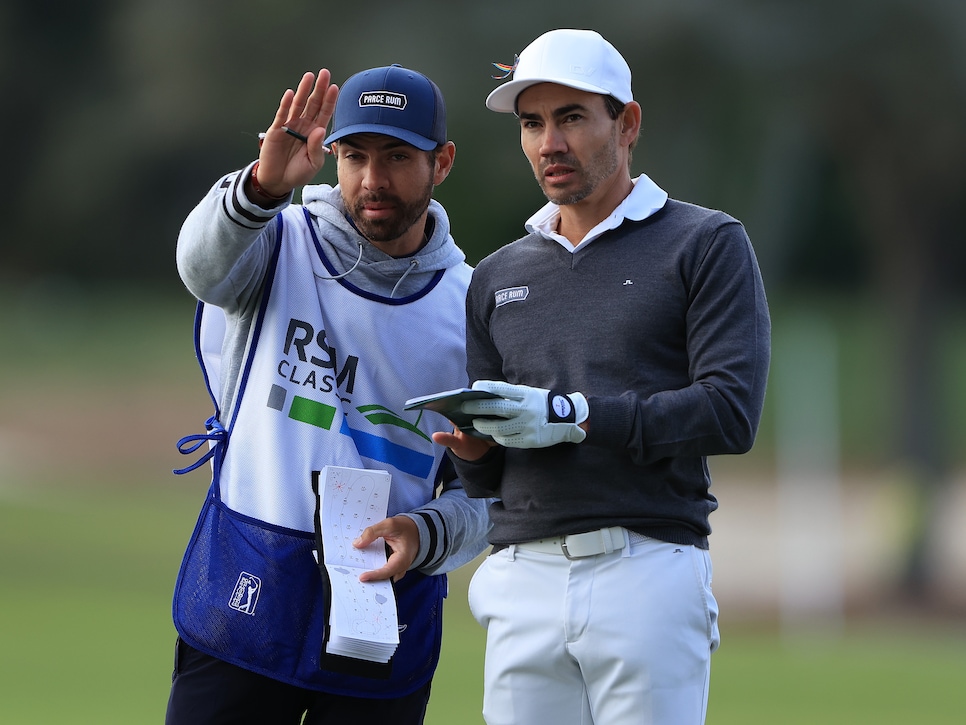 Villegas has played six times this season, and his game hasn't always cooperated. To his credit, he's been one of the better ball-strikers during that period, gaining strokes on approach in four consecutive measured events. The problem is his putter. He was essentially the worst putter on tour this season, by a wide margin, until the RSM Classic. He gained 3.32 strokes putting, which is the first time he's gained in that category this year. It propelled him to a T-6 finish, his best on tour since 2016. The formula is pretty simple, if he can putt well at El Camaleón, the sky's the limit.
Safest Option: Harold Varner III ($7,800 DraftKings | $9,700 FanDuel)
"Safe" might be an exaggeration for Varner; "popular" might be a better word. His last four starts have produced two top-15 finishes, but also two missed cuts. He also has two top-six finishes at El Camaleón in his last four trips which have been offset but two finishes outside the top 50. The idea of safety comes from the style that he's played recently. Since the start of the 2021 season, Varner is averaging 1.89 strokes gained from tee to green, which is the most in this field of anyone who has played as many rounds as he has. That type of profile usually provides a decent floor.
Most Likely To Disappoint: Brian Gay ($7,900 DraftKings |$9,400 FanDuel)
I know what you're thinking—Gay is coming off a win at the Bermuda Championship, and he's back at a short course where he's won before. Let me remind you what Gay has done over his previous 20 starts on the PGA Tour. He has one finish inside the top 25, which happens to be that victory, and he's missed the cut 15 times. He's entering Jim Herman territory of random success, which is just a nice way to say that there's no evidence of Gay being able to put two consecutive events together.
Pick To Win: Doug Ghim ($7,400 DraftKings | $9,400 FanDuel)
Ghim is quietly racking up quality finishes, now with four top-25 finishes in five starts this season. He's relying on a solid approach game, which is usually the key to sustained success. Per the RickRunGood.com golf database, he's in the midst of a five-tournament stretch where he's gained strokes from tee to green. That's the longest stretch of his young career. I'm excited to see how he performs as he gets more comfortable with his name on the first page of the leaderboard.
High Upside: Andy Ogletree ($6,700 DraftKings | $8,200 FanDuel)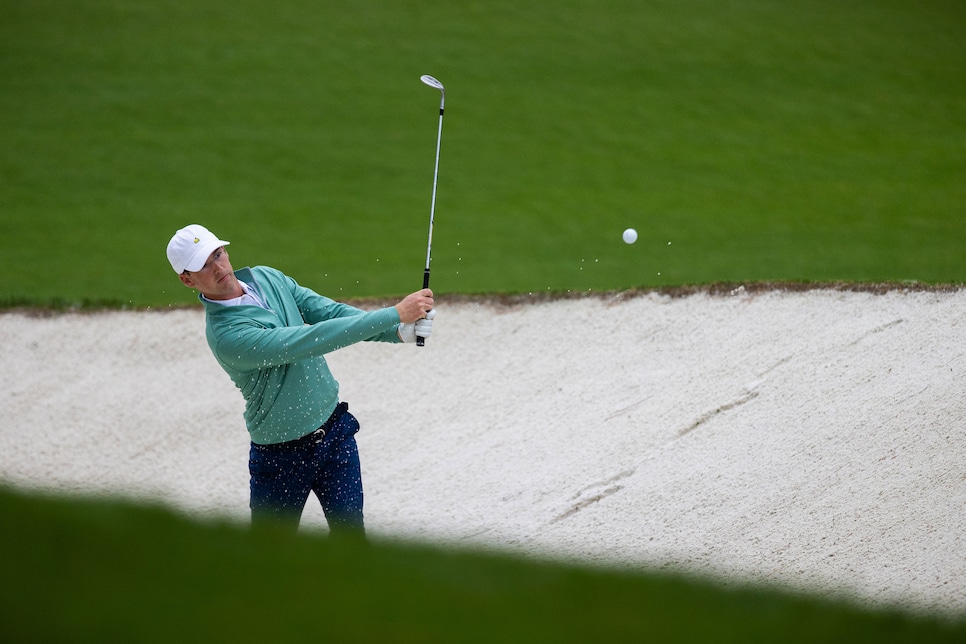 Let's be honest—I have no idea what to expect from Ogletree, who is making his first professional start this week. The fact that he was the low amateur at the Master should prove that the 2019 U.S. Amateur champ has plenty of game to hold his own in the deepest fields on the PGA Tour.
Safest Option: Brian Stuard ($6,900 DraftKings | $8,400 FanDuel)
I'm willing to look past the brutal recent form for Stuard because this is one of the handful of times each year where Stuard becomes appealing. It's a course that rewards finding fairways and doesn't emphasize driving distance. That's great news for Stuard, who ranks 264th in driving distance but 28th in accuracy this season. It should be no surprise that he's finished inside the top 35 in three of his last four trips, highlighted by a ninth-place finish in 2018.
Most Likely To Disappoint: J.J. Spaun ($6,600 DraftKings | $7,900 FanDuel)
People get desperate in this price range, looking for anything to validate their decision to roster a golfer. They might look to Spaun, who hasn't missed a cut here in four years and finished 14th in 2018 with a third-place finish in 2019. I'd like to exercise caution on this strategy with Spaun, who has exactly one top-25 finish in his last 28 starts, dating back to the 2019 3M Open.
Pick To Win: Wesley Bryan ($6,600 DraftKings | $8,000 FanDuel)
Bryan has been an intriguing fantasy option this season, but we haven't seen him tee it up since his missed cut at the Bermuda Championship. Going back further, he's made the cut in seven of his nine starts after the tour resumed in July. He has the profile of the type of golfer who can find success at a resort course. He hits his irons well, which is always valuable, but it's even more important if the wind starts to kick up. Additionally, he can catch fire with his putter. That's a great combination for El Camaleón.