The Loop
Max Scherzer is a crazy person who throws baseballs at people for a living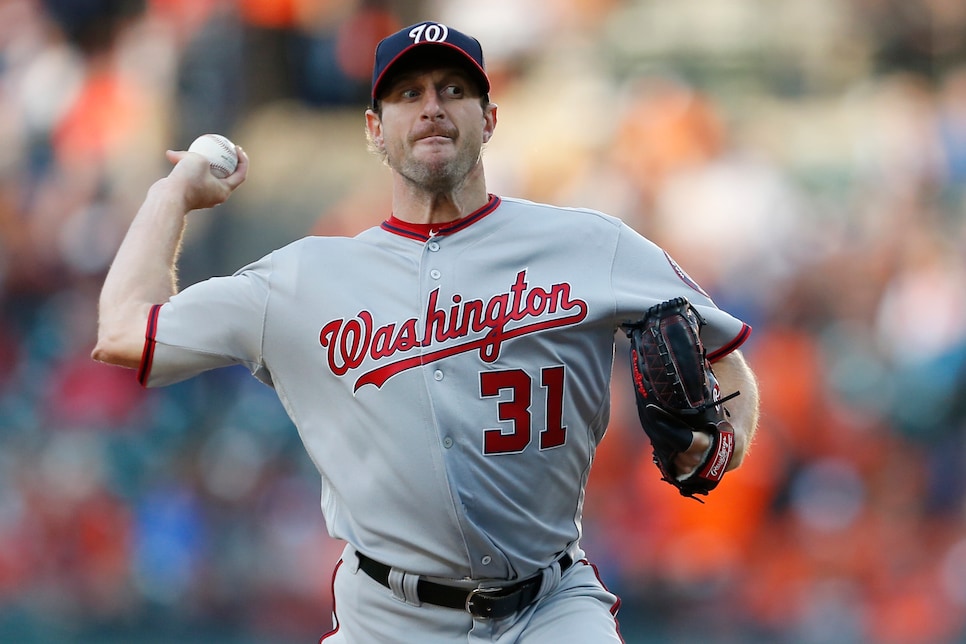 Max Scherzer is one of the best pitchers in baseball. He has ranked top-5 in Cy Young voting each of the last four seasons, winning twice. He is also completely insane.
"Mad Max", as he is infamously know, possesses a fastball in the upper-90s and a deadly combination of offspeed pitches. On Tuesday night, however, all that was "secondary stuff", as the world bore witness to the Nats ace berating himself/the universe mid-windup with a, shall we say, select choice of words. Check it out:
Was he talking to the batter? Was he angry with the catcher's pitch selection? We may never know, but god help that home plate umpire if this was over the strike zone.
Regardless of who that message was directed towards, though, everyone behind that backstop has to be petrified. As a batter, I don't know how you don't step out of the box, turn around, and run home (as in your hometown, where your mom still lives) sobbing. When I'm walking on a sidewalk I feel uncomfortable if someone is talking to themselves near me. Now imagine someone who is paid millions of dollar to hurl a baseball in my direction at speeds rivaling a bullet doing it.
Then again, that's why I'm not in the majors (plus like a thousand other reasons, but we don't need to get into that now).