Cover Your Eyes
Watch Max Homa shockingly miss a three-foot putt to win on Riviera's 18th hole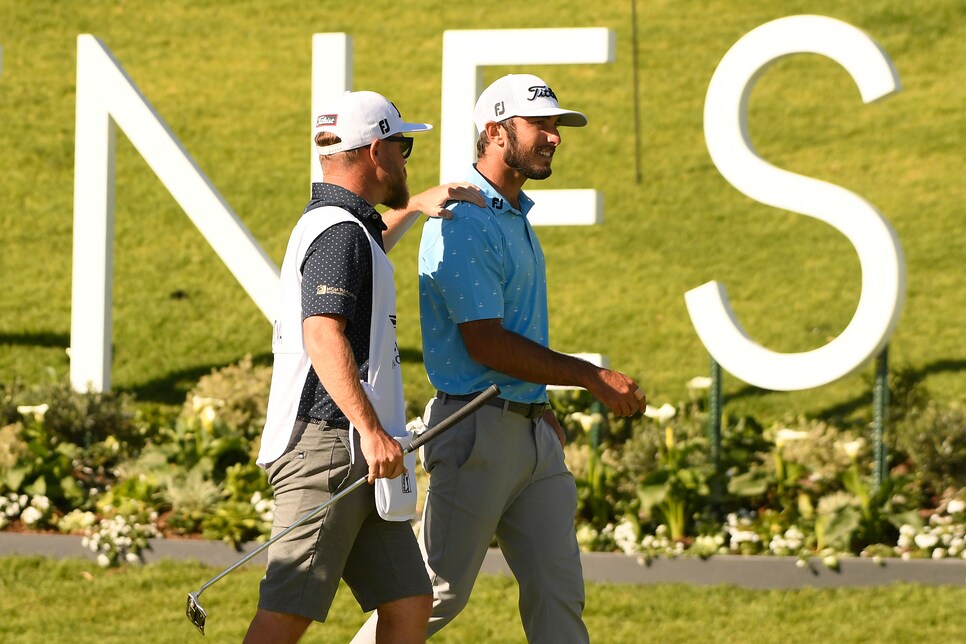 WARNING: The video you are about to see is graphic. Viewer discretion is advised.
The scene was Riviera's iconic 18th green, where Tony Finau had just earlier cleaned up his par to post 12 under in the clubhouse. In the group behind was Max Homa, also at 12 under and in the middle of the fairway, with a wedge in his hand. Homa stuffed it to 3 feet, 4 inches, all but sealing his second PGA Tour victory on a course he grew up coming to each year to watch the pros.
The putt didn't have much in it, at least we thought. Turns out, it had a hair of right to left movement. Homa found this out in the most painful way imaginable:
Good grief. Homa practically had one hand on the trophy, only to get power lipped. He went on to tap in his par putt, which put him in a sudden death playoff with Finau.
UPDATE: Don't worry, Homa's story has a happy ending, folks. After matching pars with Finau on the par-4 10th, Homa won the Genesis Invitational with a par on the par-3 14th. This is Homa's second PGA Tour victory, and it gets him into next week's WGC-Workday at Concession.