News
The tour pro sweating out the final round most at The Northern Trust isn't even playing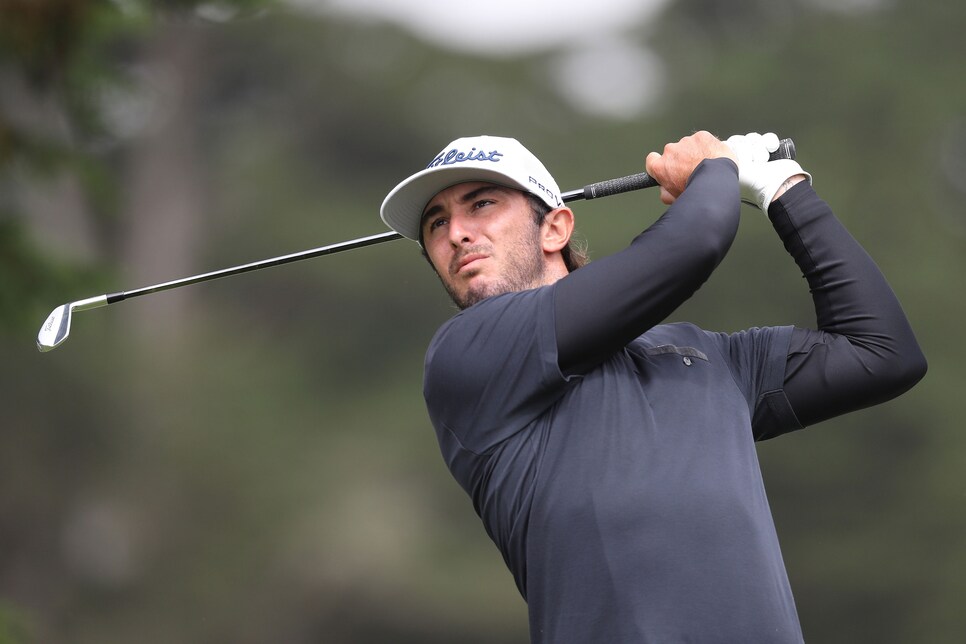 Max Homa won't be hitting a shot on Sunday at The Northern Trust yet there might not be a more anxious leaderboard watcher than the gregarious 29-year-old, the future of his 2019-'20 PGA Tour season resting in the hands of others. With 18 holes left, Homa precariously hangs on to the No. 70 spot on the projected FedEx Cup points list, a trip to the BMW Championship awaiting so long as nobody passes him.
However, Brian Harman looms at No. 71, with a 10:25 a.m. tee time. Harman is tied for 34th for the tournament, and if he can move up even just a handful of places on the leader board, he could pass Homa and end his season. There's also Charley Hoffman at No. 72, the veteran tied for ninth and teeing off at 1:35 p.m. Similarly, a sub-par round that improves his finish even a spot of two on the leader board could serve as Homa's knockout blow. And Chez Reavie, No. 76 on the projected points list, also has an outside shot if he can shoot a low number Sunday.
What are Homa's chances of hanging on? Here's a look from trusted stats guru Justin Ray at The 15th Club.
What makes the situation especially tough for Homa, who started the week 57th on the points list, is how his second round at TPC Boston finished on Friday—and caused all this agita.
Homa was three under, just on the cutline, while standing on the tee at the par-5 18th, the home hole playing the easiest at TPC Boston this week. Homa pulled his drive into the native area left of the fairway, yet punched back out into the fairway, leaving himself a 120 yards for his third shot. But then he proceeded to hit his approach shot short and right into the greenside bunker. His fourth stopped eight feet from the hole, but Homa failed to make the par saver.
If there's room for some optimism it comes from the fact that at the end of play on Friday, after Homa had missed the cut, he was projected to be No. 71 on the points list. So while not playing on Saturday, his position actually improved.
However, it's not likely to make Sunday that much less stressful.