The Loop
Matty G's Top 25 Public Courses In the Country (6-10)
The release of my favorite public courses in the country continues . . .
Repeating disclaimer: My unofficial scoring system is obviously based on the quality of the golf course, but I also factor in service, green fee, a pinch of nostalgia and a smaller pinch of how I played. (It's hard not to like a course when you break 80.)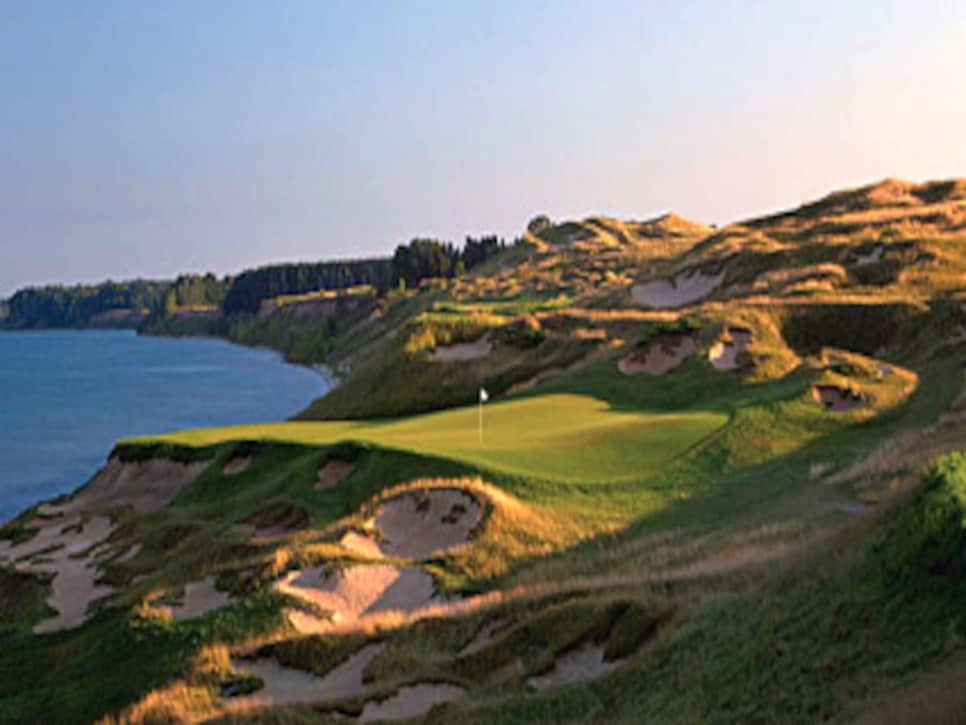 No. 7--Bandon Dunes in Bandon, Ore. ($275). The positive: It was phase one of Mike Keiser's grand plan--it had to be good or the empire never gets off the ground; my compliments to David McLay Kidd for not screwing it up. You'll appreciate the views of the Pacific Ocean and get used to an internal speech pattern: "Could I figure out a way to live here?" Especially standing on the 16th green and 17th tee. The negative: There can be extreme wind and weather, so pack accordingly. I don't love the finishing hole. The resort is hard to get to, but they've made it easier with improvements and flight frequency to the "Southwest Oregon Regional Airport in North Bend" (the name of the airport is also a negative). Favorite hole: No. 5, it's top 5 best par 4s on the planet of public golf.
No. 8--Pasatiempo Golf Club in Santa Cruz, Calif. ($220). The positive: Two holes into the round I was in love (and I was also 3-over). An Alister Mackenzie design, updated for 10 years by Tom Doak, there aren't any bad holes. I use Pasatiempo as a benchmark of a combination of quality, value and mystique--not many public courses can compare. You'll want to play it at least twice (replay rate is $110). The negative: I said there aren't any bad holes, but a few might be out of order. I didn't like finishing on a par 3. Favorite hole: No. 3, it hurts so good.
No. 9--Pebble Beach in Calif. ($495). The positive: History, an iconic coastline, 17-Mile Drive and six (or seven) of the greatest holes in the world. The negative: In this current state of the game (and economy), the fact that they haven't dropped their green fee is a flagstick-sized middle finger to the world of golf. As the so-called "best in the business," if they go down to $300, or even $350, that forces all of the other over-priced courses to drop, respectively. Even worse, Pebble has developed a pay, play and get out of our way attitude. At that price I expect Sea Islandesque hospitality with a small bucket of humility. I realize they don't care what I say, but I'll keep saying it. Favorite hole: No. 8, if there's a better approach shot in golf, I haven't played it.
No. 10--Bandon Trails in Bandon, Ore. ($275). The positive: It's two minutes from two other courses in my top 10, and it has the best greens on property (at least until they open Old Macdonald in June). Tucked into the trees, it's a different look and a lot less breezy than Pacific and Bandon Dunes. Some people make the horrific mistake of coming to the best golf resort in the country and not playing Trails. Their loss. That just means there's more room on the tee sheet for you and me. The negative: They've made some changes, and it's getting better, but I still can't be a fan of the 14th hole (and I've never loved 18). Favorite hole: No. 12, a par 3, but standing on the tee you'll think it's a par 4.
My top 5 will post on Monday. I will follow it up with my Top 10 Affordable Courses in the Country.
Click on the "previous post" below for courses 11-15, 16-20 and then 21-25.