The Loop
Matthew McConaughey talking to the Texas basketball team is the kick in the ass we all need
The Texas men's basketball team was 11-22 last season, which is the type of record that leaves coaches scratching for answers. Aggressive recruiting, new strength training techniques, the endless breaking down of film. If you're head coach Shaka Smart, you'll consider anything to get your woebegone program going.
And if all else fails, you bring in Matthew McConaughey.
It's not entirely clear what Matthew McConaughey, a proud 1993 Texas alum, said in his time visiting with the Longhorns hoops team on Wednesday, and in some ways it's not that important. He might have kept it vague, or he might have talk them through the best way to break a press. What does matter is he clearly said it with purpose.
Just check out these poses. Like this one: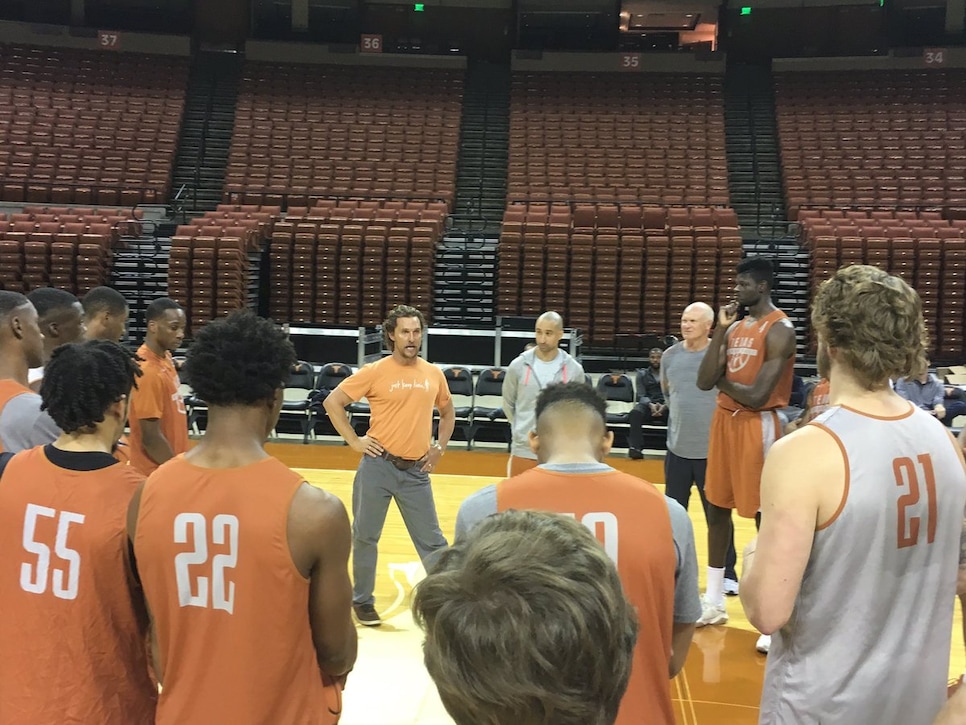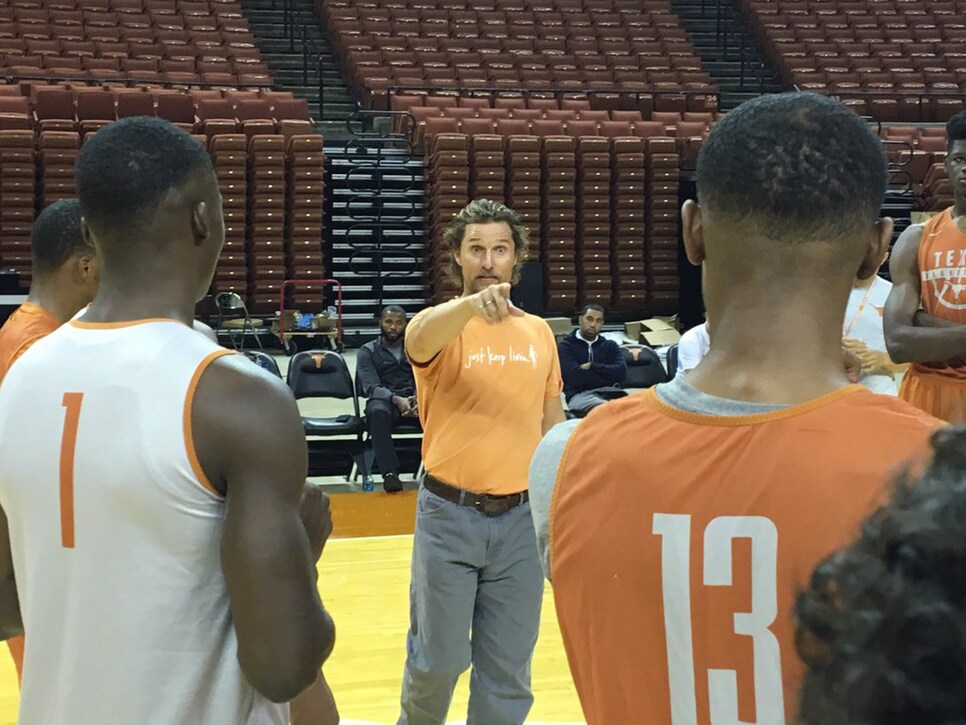 Even here, when apparently just listening, the Oscar-winning actor is giving off the whole "I don't want to hear your bullshit excuses" vibe.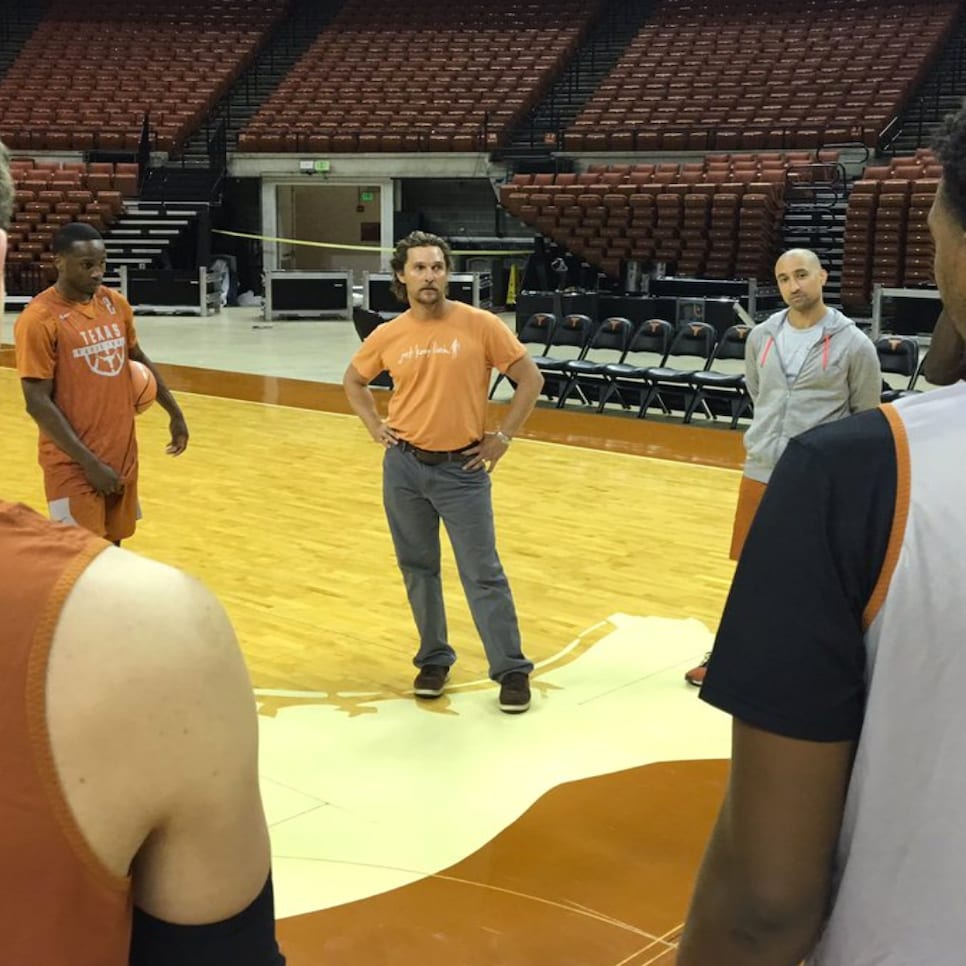 Congrats to coach Smart for his clever motivational tactics. Either that, or they all forgot McConaughey had a key to the gym, and they didn't have the heart to ask him to leave.