News
Matthew Fitzpatrick was upset with double-bogey 6 on the 18th hole, but happy he didn't kill anybody with his tee shot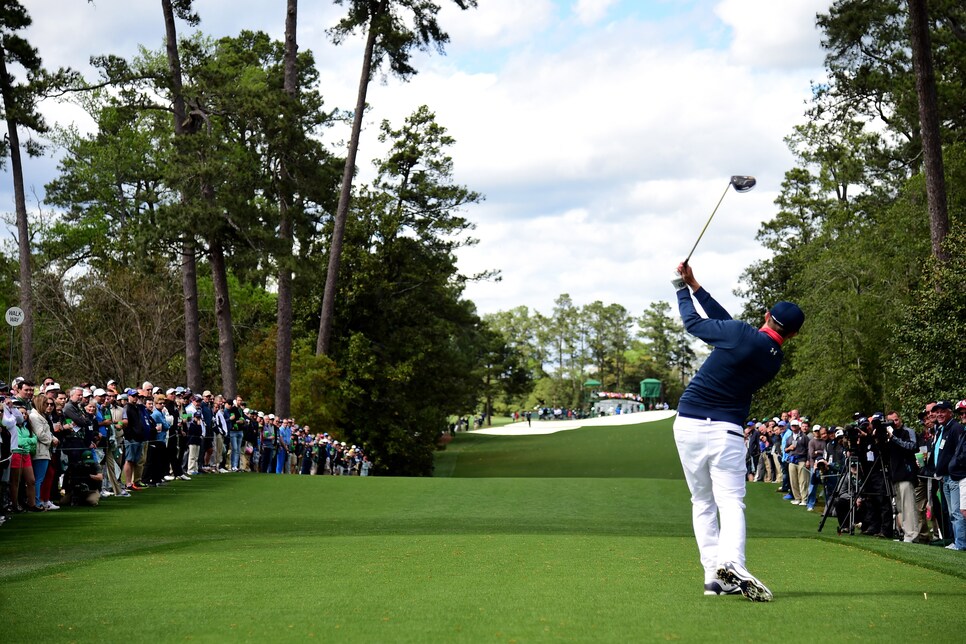 AUGUSTA, Ga. — It was cold for the opening round of the 81st Masters. Make that very cold. It was also windy, really windy. And sunny, after rain the previous day. In other words, the prevailing meteorological conditions closely resembled those typically found at pretty much any golf club in the British Isles. During the February medal that is.    So the sight of Matthew Fitzpatrick standing on the 18th tee, three under par came as no surprise. A renowned low-ball hitter, the 22-year-old Yorkshireman is well equipped both physically and psychologically to cope with the sort of severe challenges presented by Augusta National on a blustery spring day.
Without going into details, he still had 267 yards to the front of the green for his second shot on a 465-yard hole.
Do the math.   "I just didn't really feel comfortable over the tee shot," explained the former U.S. Amateur champion after signing for a 71 concluded by a disappointing double-bogey 6. "I like teeing-up on the right side of that tee, so I'm near to everyone as it is. I've seen photographs of everyone poking their heads out and that suddenly crept up on me. I just didn't want to kill anyone.
"My low one is lower than everyone else's, so I can actually kill someone at head-high," Fitzpatrick said. "I didn't feel comfortable with people sort of poking their heads round. I should have backed off and got everyone to move. I'll do that the rest of the week."