News
Matt Parziale scores a knockout, 8 and 6, of Josh Nichols in U.S. Mid-Amateur final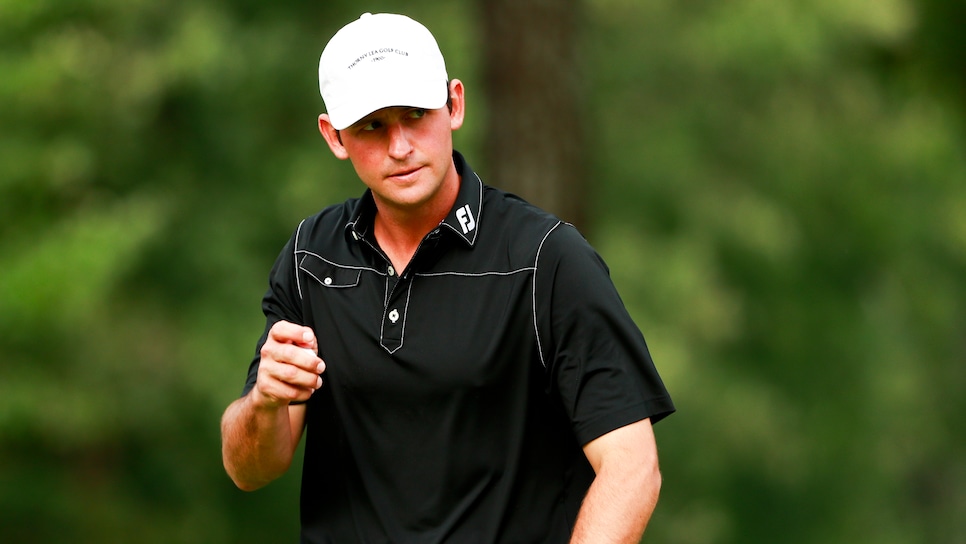 The hardscrabble Massachusetts town of Brockton is called the City of Champions in homage to favorite sons Rocky Marciano and Marvin Hagler. Now it has another champion, Matt Parziale, who delivered his own kind of knockout.
Parziale, 30, a firefighter with the Brockton Fire Department, won the U.S. Mid-Amateur Championship on Friday, beating Josh Nichols, 8 and 6, in the 36-hole final on the Capital City Club's Crabapple Course in Atlanta. The victory earned him an invitation to play in the Masters next April and an exemption into the U.S. Open at Shinnecock Hills next June.
"Yeah, it's a lot to think about right now," he said. "Just really trying to enjoy the moment. Very excited for the upcoming year."
Parziale, who plays to a handicap index of plus-3.8 out of Thorny Lea Golf Club in Brockton, began his dominating performance on the fifth hole of the morning 18. He made the first of three straight birdies there en route to opening a 6-up lead through 18 holes. He birdied eight of the first 18 holes.
"I had some good numbers, was able to stay aggressive and had the putter going and made some nice putts, and was fortunate to have a pretty decent lead going into the afternoon," he said. "I was locked in with the numbers. I knew exactly how far I was hitting them. I had the speed of the greens down. It was a special day."
He won two of the first three holes on the second 18 to go 8 up before Nichols halted his momentum, too late in the match to alter the outcome. Nichols, 26, a wedding caterer from Kernersville, N.C., had gone 14 straight holes without winning won until he won the 24th hole of the match.
"Yeah, not much I could have done," Nichols said. "All I can play is my own game. Just trying to make something happen. I didn't have anything compared to what he did. I didn't play that bad, but in his light, it was just—looked like I played terrible. He played amazing. He made so any putts. He hit so many shots close."
The Masters and U.S. Open starts are rewards that he likely could not have envisioned when he failed in three attempts at PGA Tour qualifying. Parziale was re-instated as an amateur in 2013.
Stewart Hagestad, the 2017 champion who bowed out in the first round, was among those congratulating Parziale, with this Tweet:
Nichols, who plays to a plus-4.6 handicap index at High Point (N.C.) Country Club, earned an exemption into the U.S. Amateur next year, as well as an exemption into sectional qualifying for the U.S. Open.