The Loop
Matt Kuchar, in the mix at Phoenix, sounds like he'd rather be at the Super Bowl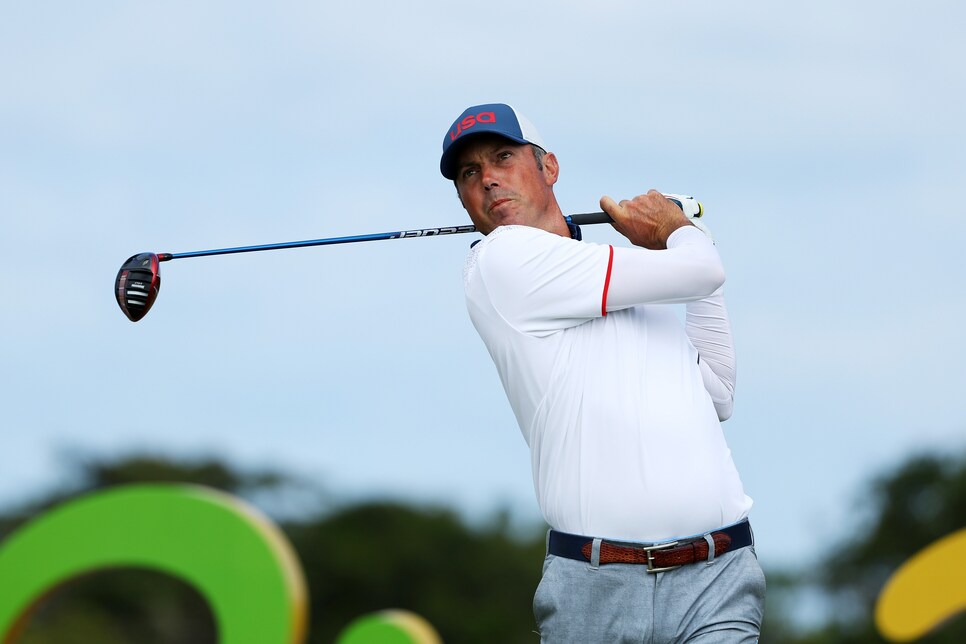 Matt Kuchar is a favorite of golf writers, as he never fails to provide an interesting quote. In the last year alone, Kuch:
-- Admitted he didn't know the format for golf's return to the Summer Games despite being one of the American representatives.
-- Relayed that Phil Mickelson talks serious trash...unless Tiger Woods is in the room.
Add another to the docket, as Kuchar -- right in the mix at the Waste Management Phoenix Open at nine under -- told ESPN's Josh Weinfuss that he almost regrets playing this week. The reason? Kuchar is an Atlanta Falcons fan.
"I was almost regretting my commitment to Phoenix because I so want to be supporting the Falcons in Houston," Kuchar said to Weinfuss. "But I knew that I had to honor my commitment and play here.
"If I can't make Houston, I'll be cheering loudly from behind the TV."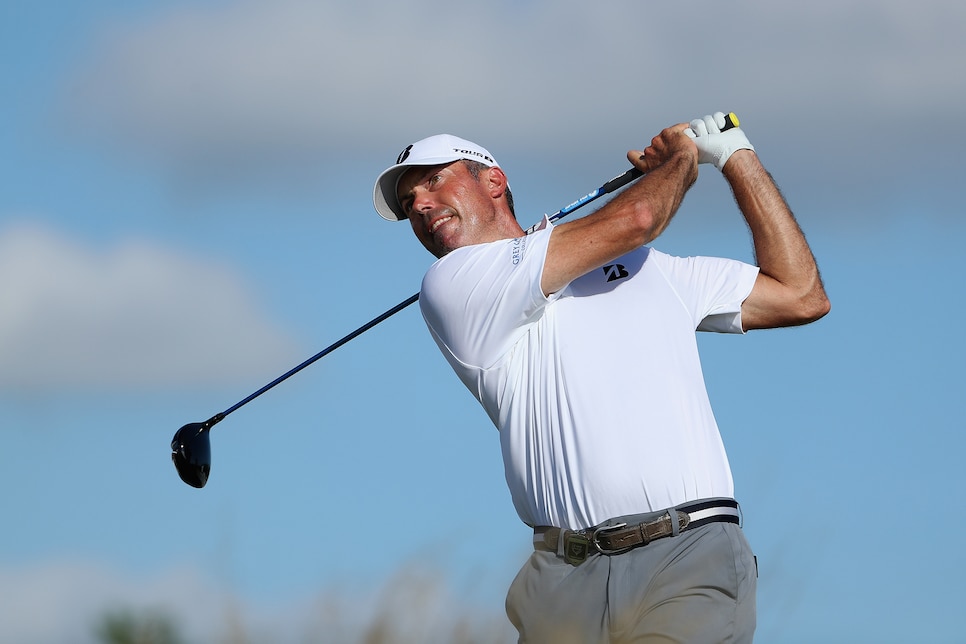 Christian Petersen/Getty Images
Given that Kuchar is just one back of leaders Brendan Steele and Byeong-Hun An, it doesn't look like he'll get the chance to get to the Super Bowl. Kuchar went to Georgia Tech, located in downtown Atlanta, and lives about five hours from the city in St. Simons Island.
However, Kuchar, who hasn't won since the 2014 RBC Heritage, still has his priorities in line. When asked what would mean more -- a victory in Phoenix or a Falcons' W in Texas -- the 38 year old made his wishes clear.
"Personally, a win for me would be sweeter," Kuchar jokingly told ESPN. "The city of Atlanta is so excited. That's a major deal for Atlanta. And they're legit. They're for real. I think they stand a real shot at beating New England.
"And who better to go up against than the Patriots? They're kind of the gold standard in football, and having a chance to take down the Patriots is a huge deal. It'd be a massive thing for the city of Atlanta."
Either way, it's shaping up to be a festive weekend for Kuch.