PGA Tour
Honda Classic leader Matt Jones had an all-time tour pro flex about how many holes-in-one he's had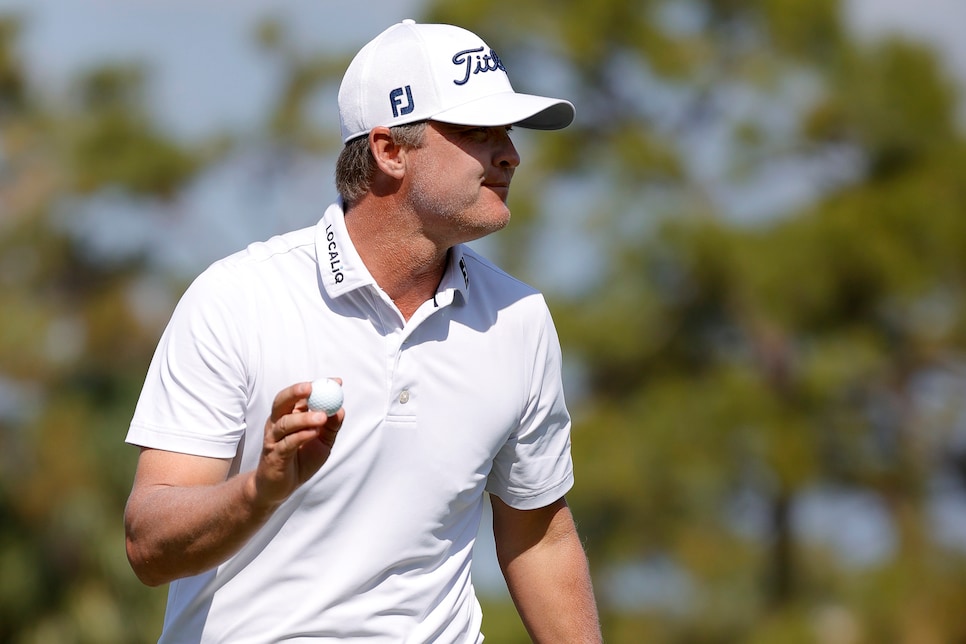 Nine-under 61 is good on any course on the planet, but at PGA National it's straight up balling. Australia's Matt Jones, whose lone PGA Tour victory came nearly seven years ago, matched the course-record 61 on the Jack Nicklaus-designed brute on Thursday. He balled out.
It's a career low for Jones, who balls out quite often, though an inability to do it for four straight days is part of the reason he's stuck on the one victory (2014 Houston Open). But the 40-year-old Aussie is certainly not afraid to take it "deep," as they say. Since his first full season on tour in 2008, Jones has shot 64 or lower 20 (!!) times.
It makes you wonder, if that's what Jones is doing to PGA Tour setups, what is he doing at home in money games with buddies? Would imagine he has a number of course records to his name, no? Jones was asked just how many following his first-round 61, and his answer was a typical tour pro flex.
"I've never kept track, and I wouldn't know," said Jones. "It's like asking me if I have a hole-in-one. I couldn't tell you how many I've had. I've never kept track"
Ahh, the rare double flex. I have so many course records and holes-in-one that I stopped counting/keeping track of both. Must. Be. Nice.
In his last 12 events of the 2019-20 season, Jones failed to record a single top-10. But 2021 has been much kinder, clearly. Since the Bermuda Championship in November, he's made 10 of 11 cuts, inlcuding a T-4 and a T-8. Barring someone else going absolutely wild in the afternoon, he will almost certainly be the 18-hole leader.