FITZPATRICK WINS RBC HERITAGE
Matt Fitzpatrick dodges Jordan Spieth twice, slams door shut on third playoff hole to claim RBC Heritage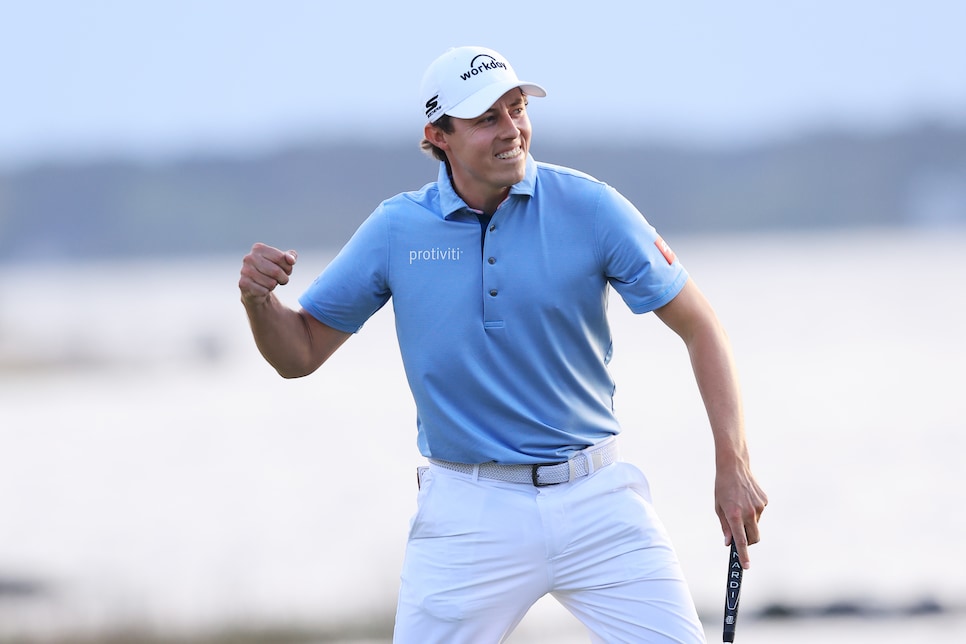 Jordan Spieth had his typical flair for the dramatic late Sunday at the RBC Heritage, but ultimately it was Matt Fitzpatrick who prevailed on the third playoff hole after hitting a 9-iron approach inside a foot for a kick-in birdie on the par-4 18th hole at Harbour Town Golf Links.
Fitzpatrick, 28, shot a final-round 68 to end for a 17-under 267 total, then dodged Spieth twice on the first two playoff holes before knocking out the tournament's defending champion. It was Fitzpatrick's second PGA Tour victory, following his win at the U.S. Open at The Country Club in Brookline, Mass., last June. He earned $3.6 million for the victory in the tour's latest "designated" event.
For Fitzpatrick, the victory was extra special as he and his family, who often traveled to Hilton Head Island from England when he was a child. He remembers visiting the area as early as age 6, and thought it would be a treat to play where the PGA Tour annually gathers.
"It's hard to describe," Fitzpatrick said. "It doesn't get better than this. Walking down here, looking around, it's a course I dreamed of playing when I was young. This one means more than anything."
Fitzpatrick trailed Spieth, the 2022 RBC Heritage winner via a playoff over Patrick Cantlay, by two shots with five holes remaining, but the reigning U.S. Open champ made pars on the par-3 14th when Spieth made bogey, then rattled off birdies on Nos. 15 and 16 to pull even. Fitzpatrick had a chance to take a lead into the final hole but missed a seven-foot birdie putt on the par-3 17th.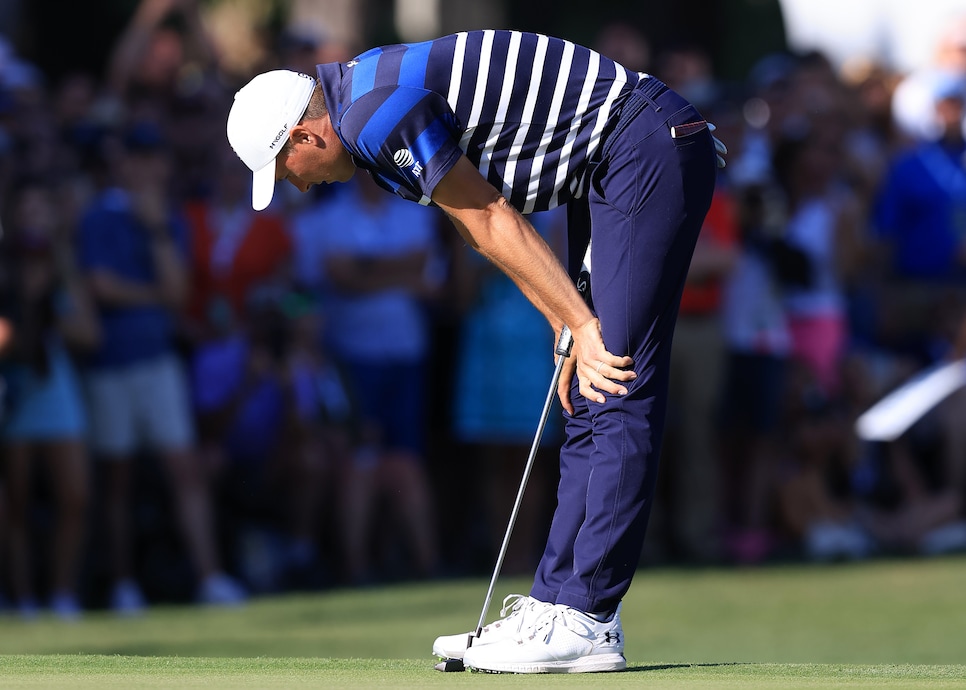 Spieth, 29, had more than enough chances himself to defend his title. He held the aforementioned two-shot lead but could not closes things out over the final three holes. In fact, he had to make a six-foot par putt on the 18th hole in regulation to move into a playoff. He shot 66-66 on the weekend.
On the first playoff hole, Spieth faced a 12-footer for birdie to win the tournament, the ball hitting the right edge of the cup and did not drop. "I think if I hit the same putt 10 times, it goes in eight times," Spieth said later.
Then on the par-3 17th, the second playoff hole, Spieth didn't put enough pace on a 10-footer for birdie to win.
Returning again to the 18th hole for the third playoff hole, Fitzpatrick hit his approach to a foot, setting up a gimme birdie. Spieth followed it up with a mediocre approach of his own to 33 feet. When he gunned his birdie putt by, Fitzpatrick had the win.
"At this point, when you're in a playoff, you plan on beating the guy by one," Spieth said. "I guess, big picture it's great, but I wish it would have ended differently."
Spieth's playoff record on the PGA Tour is now 5-5. If he had won, he would've joined Tiger Woods, Jack Nicklaus, Tom Watson and Rory McIlroy as the only players in history to win 14 tour events and three majors by age 30. He still has three months left to join the prestigious group as he turns 30 in late July.