News & Tours
Matt Fitzpatrick sounds off on slow play: 'It's truly appalling'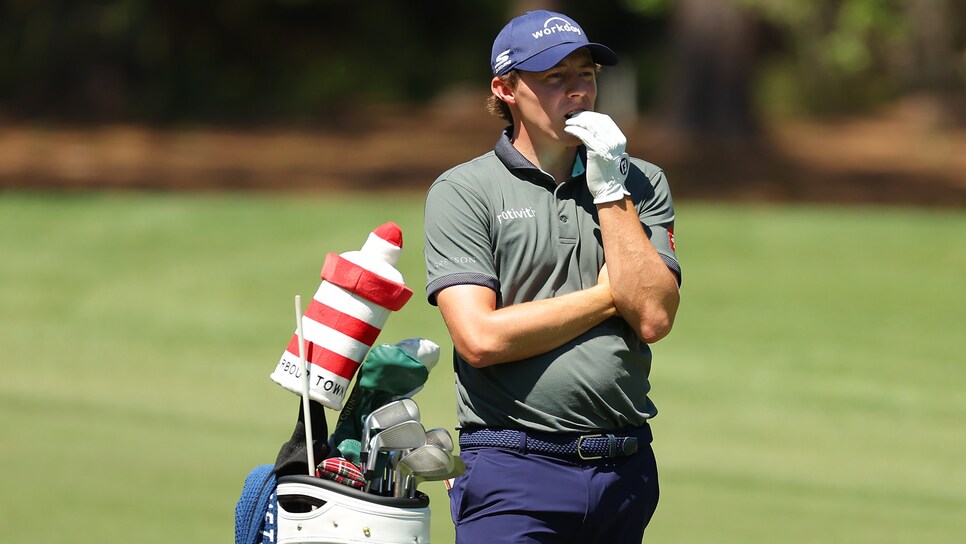 Jon Rahm delivered a tour-de-force performance at the Masters and Matt Fitzpatrick came out on top of a thrilling final-round duel with Jordan Spieth at the RBC Heritage. Yet the only thing the golf world seems to be talking about over the past two weeks is slow play. Fitzpatrick, for his part, has had enough of it.
The pace-of-play issue has been a controversial topic on the PGA Tour for some time, but the topic has received considerable attention this month in part due to Patrick Cantlay, who was in contention at both Augusta National and Harbour Town and is known for his deliberate approach to the game. On the other end of the spectrum is Fitzpatrick, as the reigning U.S. Open champ doesn't not waste time when it's his turn to play.
The expanse between the pace of Fitzpatrick and Cantlay was amplified during the final round of the Heritage, as the two (along with Spieth) played together Sunday. In an interview with Sky Sports ahead of this week's Zurich Classic, Fitzpatrick didn't go after Cantlay, but clearly the Englishman is fed up with slow play.
"I think they give us way too much leeway to get round," Fitzpatrick told Sky. "If you're in a three-ball in my opinion you should be round in four hours, four-and-a-half absolute maximum, it's a disgrace to get anywhere near that. You're talking five-fifteen, five-and-a-half at some venues and it's truly appalling."
However, as noted above, this conversation has gone on for years, "and no one's ever done anything," according to Fitzpatrick, expressing that he feels like his warning is going on deaf ears. "I feel like it's almost a waste of time talking about it every time."
"I've got my opinions, they're probably strong opinions but you know, PGA Tour, DP World Tour, no one's going to do anything about it," Fitzpatrick continued. "It's just the way it's going to be."
Last week Cantlay, No. 4 in the Official World Golf Ranking, defended himself from the slow play accusations. "One thing that's interesting sitting on the PAC is you get all the numbers and the data, and rounds have taken about the same length of time for the last 10 or 20 years that they currently take," Cantlay said. "When you play a golf course like Augusta National, where all the hole locations are on lots of slope and the greens are really fast, it's just going to take longer and longer to hole out.
"I think that may have been what attributed to some of the slow play on Sunday [at the Masters], and then also, when the wind is gusting and the wind is blowing maybe inconsistently, that's when guys will take a long time, too. That's just the nature of playing professional golf, where every shot matters so much."
Fitzpatrick is paired with his brother, Alex, at this week's team-centric event in New Orleans.