News
Think Young, Play Hard: Matt Fitzpatrick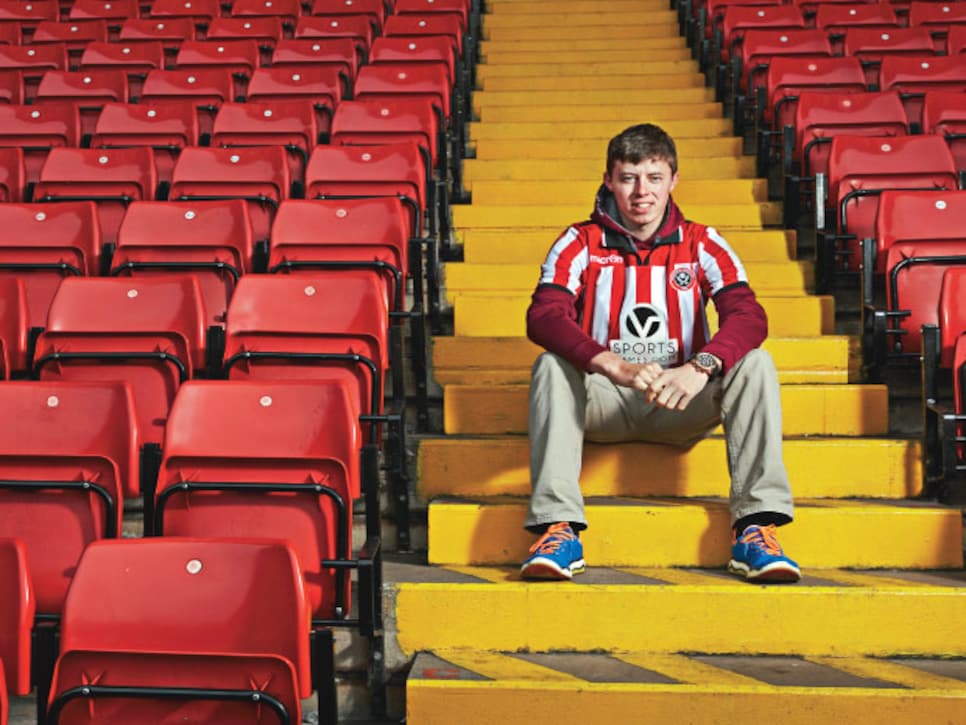 ON PLAYING IN THE MASTERS
Winning the U.S. Amateur opens a lot of doors, including the one into Augusta National. I've never been to Augusta before. I have to admit, I'm really looking forward to seeing it and experiencing the whole atmosphere. I bet just looking at the course for the first time will be fantastic.
ON WINNING THE 2013 U.S. AMATEUR
I drove the ball so well that week, and that was a huge advantage because if you were in the rough, you couldn't hit those tiny greens at The Country Club. If you did hit the green, they were so small you felt like you always had a chance to hole the putt.
Football, you mean? Sheffield United is my favorite team. Got to be loyal to my hometown club. My brother [Alex] plays football, and he's very good. He's 14 and plays golf, too, so he's between deciding which one to take up properly. I can relate. I played football until about 13. But then I won a couple of under-18 golf events, so at that point I had to give golf a go alone.
ON FOUR MONTHS IN AMERICA
I came to America quite a bit with my parents on holiday when I was younger. But when I went to Northwestern for the fall 2013 semester, that's the first time I lived in America. I liked everything about it. You know what I really loved? The steak. You can get steak at home, but...I don't know what it is about it in America; it just tastes really good.
ON LEAVING COLLEGE TO FOCUS ON GOLF
I was at Northwestern for only a semester. I wanted to go there because it's such a good academic university. When I signed the scholarship, as you can imagine, I didn't expect to qualify for the [British] Open and win the U.S. Amateur. So 2013 changed things. I have such great opportunities in golf that I want to be best prepared for them. I don't think I could be prepared as well if I was at uni concentrating on schoolwork—which is a shame. At the end of the day, I feel it's the right decision and the reason I left.
Not sure when I'll turn pro. But I know I need to improve my short game. Chipping, pitching, bunker play, quite a lot really. I've got to hit it farther, as well. Right now I carry it 250 yards, maybe 260 off the tee. I couldn't tell you what I weigh, but I'm 5-foot-9.
It was in the semifinals of the U.S. Amateur. I was behind the green on No. 8. It was downhill, and those greens were rolling ridiculously fast. The ball came out softly, trickled down the green and went in. I got the match to all square [against Corey Conners] after he was 2 up, and I went on to win, 2 and 1. It was a huge chip-in.
Picture this. I'm playing in the Open Championship for the first time. I'm already a little nervous, but as I walk through a tunnel to get to the first tee, all of a sudden there's this loud cheer—and it's for me. I had all these friends, family members, members of my golf club there waiting for me. It was nice to have them there, but it made my nerves worse. Fortunately, it did not affect my play. I wonder how it will be at Augusta?