Cracking the Code
Advice from my bud, U.S. Open champ Matt Fitzpatrick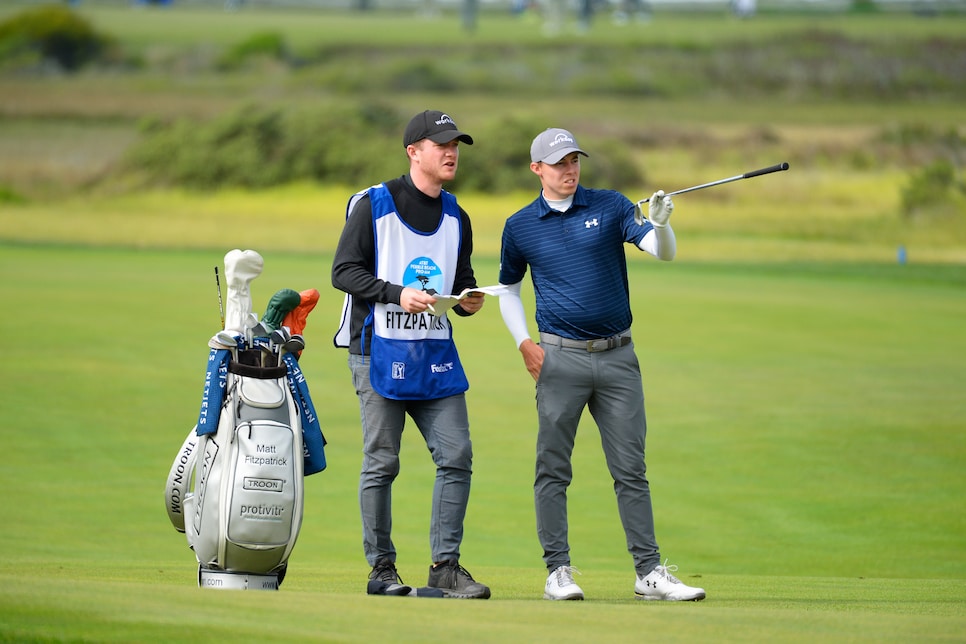 ON THE BAG Rapaport caddied for Fitzpatrick at the AT&T Pebble Beach National Pro-Am in 2020.
J.D. Cuban
Matt and I go way back to the fall of 2013 when we were freshmen at Northwestern University—he for golf, me for journalism. I stayed through graduation, but Matt left after a few months to pursue golf full time. It's worked out fine for both of us, and we've stayed close ever since. I'm trying to get my game back in shape, so having a major champion to bounce ideas off of doesn't suck.
I called him after a frustrating performance in a qualifier for the U.S. Mid-Am Championship this past summer. I'd squandered some opportunities and missed the final qualifying score of 70 by four shots. His first question: "How was your warm-up?" "Fine," I told him. "The usual. A couple of 56-degree wedges, 8-irons and drivers. Just trying to get loose, right?" He started laughing. "You can't just not hit long irons before the round because you're scared of them. Do you realize how many terrible 4-irons I've hit on the range before tournaments? You have to get a feel for your swing that day, and you can't have your first swing with a long iron be on the golf course." Good point.
I'm often asked what kind of insider tips Matt has given me, or if spending time around him has helped my game. Truth? There is no secret the pros are hiding, no one drill or swing thought that leads to a major breakthrough. Whenever I complain about my rounds, Matt asks how much I've been practicing. When I tell him not at all, he usually refuses to indulge the conversation any further.
The message should be obvious for all of us: If you want to get better, you have to put in the work. It's that simple. You have to be willing to dial in your wedge numbers on the range, to do speed-control drills on the green, to get after it in the gym. You can't ignore a part of your game and hope it just magically improves.