The Loop
Matt Every's talent finally caught up to his cockiness
Matt Every once was so cocky that he would have had to spot Patrick Reed two a side in a boast-off.
When he was 21 and vying for low amateur in the U.S. Open, Every declared himself just as good as anyone else in the field and "probably better."
When he turned pro a year later, he complained that the dearth of sponsor exemptions was not commensurate to his resume, which included the Ben Hogan Award as college's top player. When detours kept him from his destination, the PGA Tour, he grumbled that he belonged there, that he was a better player than many of those who got there ahead of him.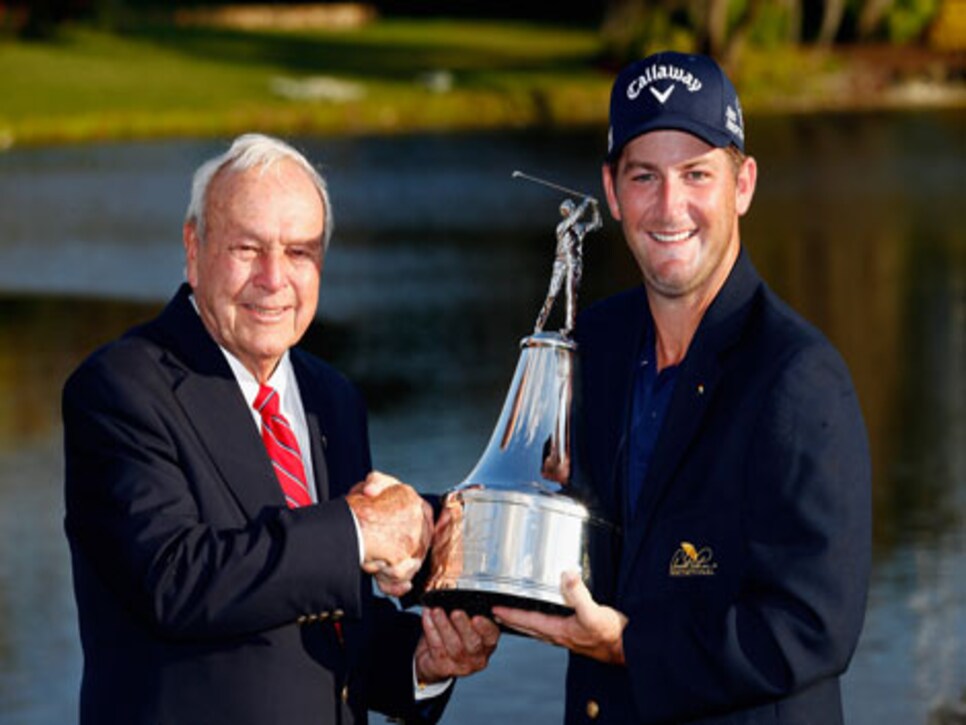 The problem has always been that his talent, considerable as it was, ran a few paces behind his overweening ambition.
On Sunday, it finally caught up. Every, now 30 and having been mugged by reality, won the Arnold Palmer Invitational and "still can't believe I won," he said after rallying past a faltering Adam Scott and topping Keegan Bradley by one shot at Bay Hill. "It's hard [to win on the PGA Tour], it's tough. You just never know if it's going to happen."
You never know. It is a good lesson for those who believe the hole is wider for them than it is for others, that the game is supposed to acquiesce to their skills and allow them to assume their rightful place in the upper echelons of golf's world order.
Just two weeks ago, Reed, 23, and on the verge of winning for the third time in seven months, declared himself a top-five player in the world.
"When you come right out and say that, when you're really just making a name for yourself, you're putting a little bit of pressure on your back," NBC's Johnny Miller said on Sunday. "You can wait until you win eight or 10 times and then you can say it a little easier. He does believe it, but he doesn't have to go say it out loud. He could have kept that one between his family and his caddie."
Maybe that was what postponed Every's inevitable ascent, that he gave voice to his intent on conquering the game, unwittingly ramping up the pressure. He did not advance past the second stage of Q school in 2006, failed in the Q School finals in 2007 and 2008, before earning his tour card via the Web.com Tour in 2009.
Yet his rookie season in 2010 was most memorable for his arrest on a charge of marijuana possession and his ensuing three-month PGA Tour suspension that had a hand in delivering him back to the Web.com Tour in 2011.
Every, who was never equipped with an internal editor, was still in college at Florida when he lamented tour players' inability to say anything of consequence. "Man, I hate it when you see a tour player interviewed and he has absolutely nothing to say," he told Steve Elling, then of the Orlando Sentinel. "All that, 'one shot at a time, staying in the moment, playing my own game.' How boring is that? Blah, blah, blah."
Yet it was the same Every who was rendered virtually speechless in the immediate aftermath of a PGA Tour win that was long overdue.