The Loop
Matt Every admits to suffering "blackouts" while standing over ball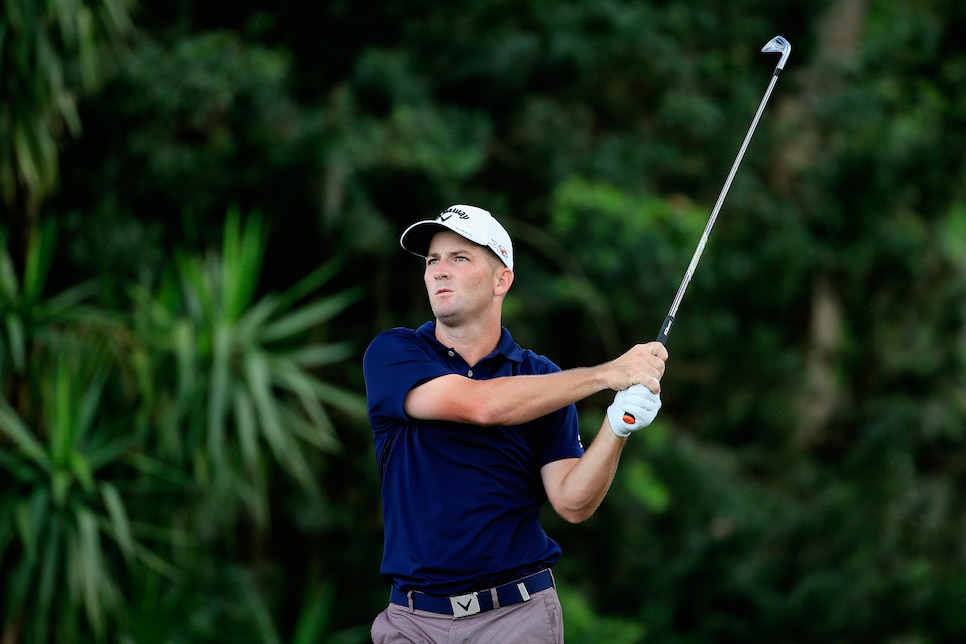 Matt Every is the two-time defending champion at the Arnold Palmer Invitational. Unfortunately, since last year's win at Bay Hill, things haven't gone well for the 32-year-old.
Every has failed to finish inside the top 15 in the past 25 events. In nine tournaments this season, he has withdrawn twice and missed the cut three times.
In his interview with the media on Tuesday, Every was honest about the source of his woes.
"After I won here last year, I went through this I guess a funk, kind of like blacking out over the ball," Every said. "Hit these foul balls with my driver, and you just can't compete out here when you're reloading on the tee and then that stuff builds up, like you hit one and then it's in your head and it's hard to forget them."
Many players on tour have famously battled the yips, but it's a rare concession to hear a guy struggle with this affliction on the tee box. The stats back it up: Every is 174th in driving accuracy this year, and finished 183rd in the category in 2015.
"I would get over it and think and What am I even doing over the ball," Every said. "The first foul ball I hit, it was shocking. It was on the third hole at Maui, the first round and yeah, I mean just kind of scar tissue builds up."
It's not like Every came out of nowhere at Bay Hill. Prior to winning the Palmer Invitational in 2014, he posted four top 10s on the season.
"Lot of it comes from swing thoughts over the ball," Every continued. "Maybe one extra one that doesn't need to be there, kind of -- it's almost like a checklist and then you freeze over it and, you know, you tense up and nothing, you can't -- it's hard to release the club when you're doing that."
Every said he is working with a psychologist and has seen positive signs that he can overcome the driver issues.
"I think I'm pretty young and have a long time ahead of me out here," Every remarked. "It's a weird game."