Ladies European Tour
Matilda Castren's clutch LET win solves big problem for European Solheim Cup team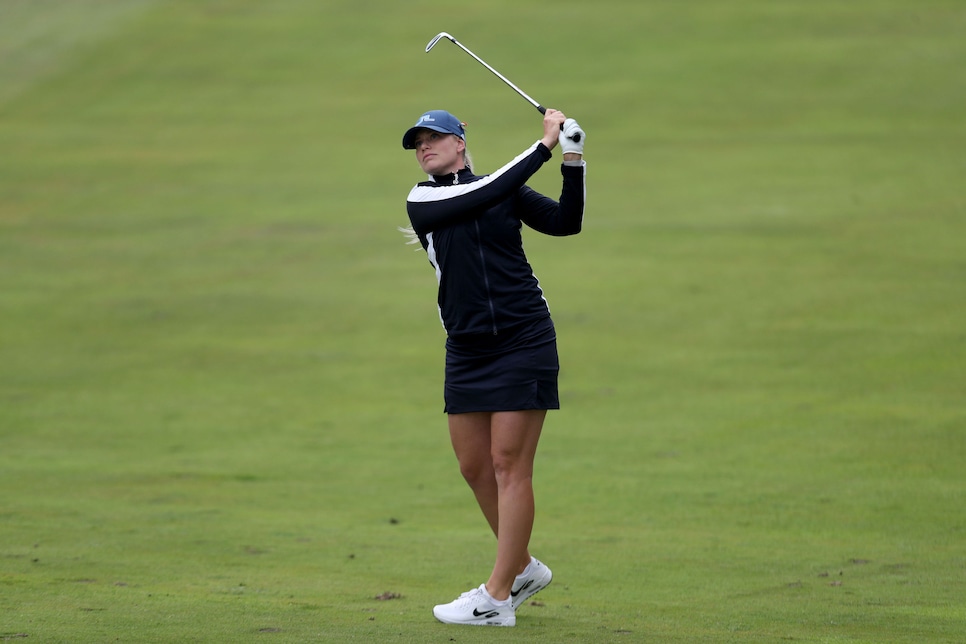 With a win at the Gant Ladies Open on Saturday, Matilda Castren can now join the Ladies European Tour, a requirement if she were to play for Europe in September's Solheim Cup.
Jed Jacobsohn
After a victory at the LPGA Mediheal Championship in June and a runner-up at the Volunteers of America Classic at the beginning of July, it appeared a foregone conclusion that Finland's Matilda Castren had earned her way onto Team Europe for September's Solheim Cup. Yet Castren lacked one essential ingredient for a pass to Inverness Club: membership on the Ladies European Tour.
With LET's Q-school not until after the Cup (the last Q school was in January 2020), Castren's only opportunity to earn her membership in time to play for Europe this fall was winning an LET event while playing on an exemption, and grabbing the membership that comes with a win for non-members.
So it was that Castren flew home to Finland to play the Gant Ladies Open, the first of four chances she was going to get this summer to try to win and get that membership needed before the Solheim roster was finalized. It turned out to be the only opportunity she needed, as Castren won the 54-hole Gant Ladies Open on Saturday by three strokes at Aura Golf in Turku, Finland, shooting a final-round 68 for a five-under 208 total for a life-changing victory.
"I am so happy about this! I could not be happier," Castren said after her win. "It was what I came here for, and it is unbelievable that I pulled it off."
With first-time wins on both tours, Castren's Rolex World Ranknig has soared. In July 2020, she was 931st, and had moved up to 211th at the start of this season. She came into this week in Finland ranked 58th and will climb with the latest win.
"It has been my dream since I was little girl to be at the Solheim Cup," Castren said. "It is one of my goals that I knew might be possible in the future. Everything has happened really quickly this year and to be able to be considered is such an honor. Hopefully it will happen, and I will be able to represent Finland and Team Europe."
Castren can play her way onto the European team by being in the top two in LET Solheim Cup points, be in the top four Europeans in the Rolex World Rankings, or become a captain's pick by European captain Catriona Matthew. Castren is 20 world ranking spots behind Charley Hull for the final position.
Matthew took notice of the win and tweeted congratulations to Castren on the clutch victory.
Matthew shared with Golf Digest by email Wednesday before the Gant Ladies Open that she wants Castren representing Europe at the Cup.
"Of course I would want her [Castren] on my team," Matthew said. "There is a real possibility she will soon be our highest-ranked player. … Hopefully she can get the win and make it all go away."
With the hard part of earning LET membership done, Castren is well on her way to achieving her childhood dream.