The Loop
Short Clubs, Big Rewards: Wedges are the unsung heroes of the Masters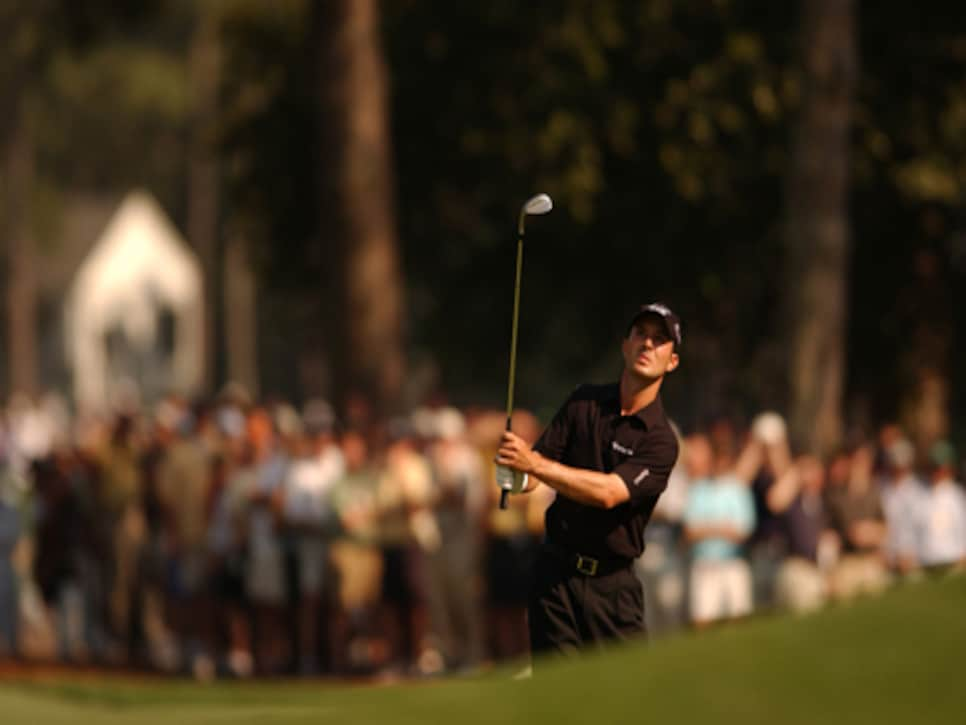 Augusta National has long had a reputation as a course ruled by bombers who demolish the par 5s by going for them in two and making easy birdies and the occasional eagle. Ten years ago, however, Mike Weir won the Masters with a decidedly different philosophy -- one that called for a heavy reliance on his wedge game.
"Going for it in two is not always a bargain depending on the pin position," said Weir. "There are places where you can get a wedge closer than you can a long putt on those greens."
In 2003 Weir hit the par 5s in two just once (actually, zero times technically as the one instance he went for it in two the ball ended up on the fringe). Still, he played the holes in 10 under for the week. Among the key shots was one on No. 15 in the final round when he laid up short of the water and knocked a sand wedge to four feet, leading to a critical birdie.
At the Masters wedge play takes on a new dimension and importance. Sure, the scoring clubs are always critical, but when the field hits just 60.1 percent of the greens in regulation (as it did last year -- 12th fewest of all the courses on tour), making sure you have clubs that work around and into the greens is critical.
Accordingly, players have been readying their wedges for Augusta National for weeks. But unlike past years, there has been less grinding work done on the clubs. "We've been seeing more players looking for new wedges that match their current gamers, but with fresh grooves," said Mike Taylor, Nike's master model maker for wedges. One reason is the Masters used to present significantly different conditions than other tour layouts. Now more courses have tight, firm turf so the need to modify grinds is less. But since the groove rule was adopted in 2010, players have been looking for fresh grooves more often.
Fresh grooves weren't always sought for the Masters. In fact, before the groove rule players would often get new wedges weeks in advance in order to dull the grooves a bit prior to Augusta. There were two reasons, both of them having to do with excess spin. First, grabby grooves not only would spin the ball back too much on the fast and firm putting surfaces, but extra spin from fresh grooves often meant the ball would balloon, the added spin sometimes eating up as much as five yards in lost distance. For players who make their living by being precise with yardages, that's a non-starter.
Messing around with new grinds can be a risk. Altering a wedge's bounce may help it play better off the turf, but it can affect how it performs out of the sand too. There's also the inexact science of grinding a wedge. "There's no such thing as the perfect wedge," said Bob Vokey, Titleist's wedge master craftsman. "It doesn't exist. That's why I prefer to creep up on a grind instead of just taking a bunch off at first. It's like a haircut -- you can always take more off, but you can't put it back on."
As such, the attention has shifted from grinds to proper loft gaps, with a number of players asking for very specific lofts. A 52-degree wedge might be bent to 51 degrees or a 60-degree bent to 61 degrees. The pros know Augusta National well and know exactly the distances they need to hit these clubs.
Of course, sometimes players go beyond the normal limits. Like 153 yards. That was the distance of Bubba Watson's all-world shot from the right trees on Augusta National's 10th hole that led to his playoff win over Louis Oosthuizen last year. That shot was struck with a 52-degree gap wedge. Not exactly the same type of finesse Weir used with his wedges a decade ago, but the result was the same: a green jacket.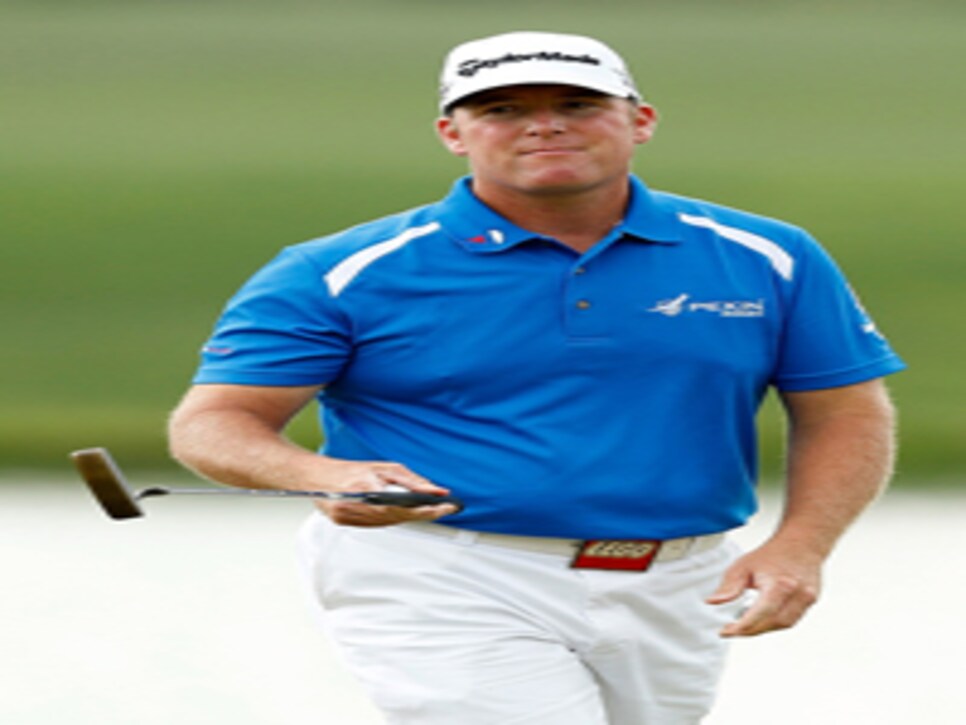 The Ping Anser is one of golf's most enduring putter designs. Just ask D.A. Points. At the Shell Houston Open, Points returned to an Anser putter made in the 1980s that he said he originally took out of his mother's golf bag when he was 11 or 12. According to Ping, Points sent the putter to them seven or eight years ago to be refurbished, including the addition of tungsten weights in the heel and sole areas to make the club heavier and more balanced.
"It's just a really good-looking putter, and I brought it with me this week because I just had been putting so bad," said Points after an opening-round 64. "I thought maybe I'll pull this old putter out of the garage and maybe it will have some magic in it." The club had plenty of magic during Points' opening-round 64, when he had 23 putts. For the week Points ranked 10th in strokes gained/putting en route to his second PGA Tour victory. As for whether or not Mom will be asking for the club back, Points said, "She might now. I've had it for a long time. I think she's been praying so badly for me to make some putts, she's probably happy for me to have it."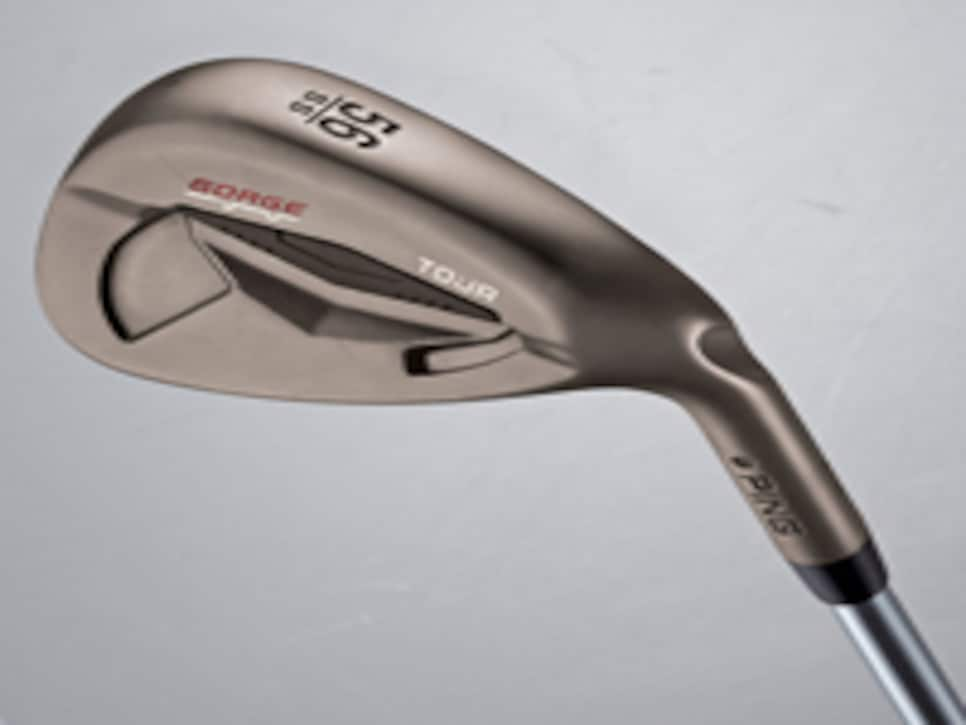 PRICE: $130 (Lofts: seven, ranging from 47 to 60 degrees)
D.A. Points hit critical pitch shots on the 71st and 72nd holes with these wedges that feature deeper, sharper-edged grooves than previous Ping wedges.
Lee Westwood changed to a Ping Scottsdale TR Anser B putter at the Shell Houston Open. The club comes with an adjustable-length shaft, which Westwood set at 38 inches. Westwood, however, does not anchor the longer-than-standard putter. The extra length merely provides a heavier weight that Westwood prefers. ... Friday in Houston Phil Mickelson ditched his driver and instead employed two 3-woods. Mickelson's second 3-wood was Callaway's new X Hot 3Deep model, which he used primarily off the tee. Mickelson continued with the dual 3-wood strategy for the weekend, finishing T-16 while ranking 40th and T-66 in driving distance and accuracy, respectively. Lefty also hinted that he had a "special club" he was considering for the Masters. ... At the Chiangmai Golf Classic in Thailand, Ernie Els took a break from his belly putter, using a conventional-length Odyssey Black Series i #1 model. The club featured a prototype version of Boccieri Golf's Secret Grip -- a grip that weighs approximately 155 grams (most putter grips are in the 50- to 60-gram range) to provide a counterbalancing effect to assist stability during the stroke. Els, however, said the putter would not be in the bag at the Masters, as he feels the greens are too fast for him to control the short putter. ... Although Ryo Ishikawa putts with a conventional-length putter, he practices with a belly-length model. Having become accustomed to the heavier rubber grip and wanting to maintain the same feel as with his practice putter, the Japanese star uses a Golf Pride B-140 flat front 21-inch mid-grip cut down to 13 inches on his Odyssey putter for competition.