The Loop
Masters visitors should check out the past champions' putters collection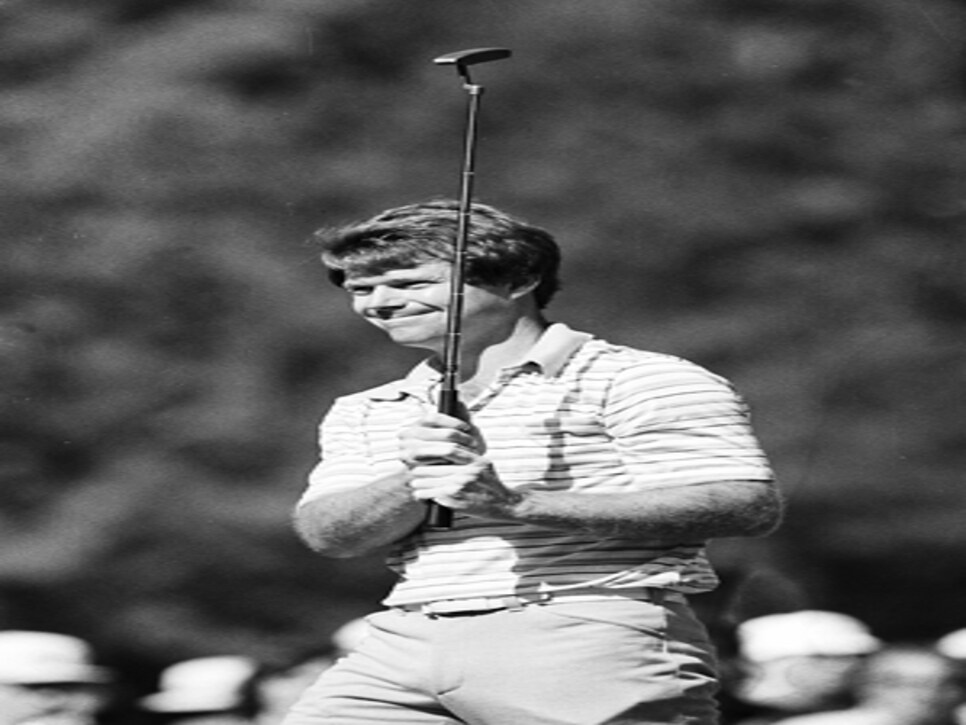 Thankfully, those fortunate enough to have a Masters badge allowing clubhouse access can see these clubs for themselves in ANGC's Trophy and Grill Rooms. The putters are there along with other clubs donated by past champions. Additionally, there is a separate display of Jones' clubs for those interested in the hickory-shafted sticks swung by the club's co-founder.
I got an up-close look at the clubs late last September, when the club is closed, while working on an assignment for the Masters Journal. As the putters were leaned up against a wall waiting to be photographed, their differences were unmistakable. Angel Cabrera's Ping ¿ Craz-E B stood above the rest at 38.5 inches and towered over Jimmy Demaret's unnamed mallet, which topped out at 32.25 inches. Five were Ping models, four had hickory shafts and a couple of iconic models -- the Cash-In and Bulls Eye -- were represented.
Some of the putters have holed memorable putts in Masters history. Among them are Mark O'Meara's Ping Anser 2 that he used to birdie the last two holes -- including a 20-foot game-winner at the last -- to win in 1998. Or Art Wall's "Mild Stainless Steel Pendulum Coordinated" skinny blade, which helped him run off five birdies over the last six holes to jump over 12 players the final day and capture the 1959 Masters. And who can forget Tom Watson's roundhouse fist pump after making a 20-footer with his Ping A-Blade on the 71st hole in 1977 that put him in the lead and eventually won him the first of his two Masters titles.
For my assignment the clubs were removed from their display cases and photographed. I was allowed to weigh and measure the putters, inspecting them for any interesting or intriguing markings or attributes, of which there are many. Seve Bal- lesteros' Ping Anser has a smidge of lead tape on the heel; Horton Smith's blade has his nickname -- "Joplin Ghost" -- engraved on the back; and Craig Wood's grip was a forerunner of the pistol-shaped grips that later became popular for a time.
The most interesting putter, however, belonged to Dr. Cary Middlecoff, the 1955 Masters champ. The "Memphis Dentist," as he was known, used a small mallet that measured a lengthy 36.75 inches and had many personal touches, including electric tape on the top of the head with a small strip cut out to form an alignment aid. Befitting his nickname, Middlecoff also did a little drilling, putting weight plugs in the heel and toe of the sole while drilling out two holes in the center of the sole to provide perimeter weighting for help on mis-hits.
Although cognizant there was only so much time to complete the task and return the clubs so they could go back to their rightful place behind protective glass, there were moments I held the putters and tried to imagine what it must have felt like to use them. (No, I did not put a ball down and hit a few putts. There are times temptation must yield to common sense.)
Space doesn't permit an in-depth description of the clubs here, but if you're at the Masters with a badge that allows for clubhouse access, make time to view the display. If that's not possible, this year's Masters Journal has all the details (complete with up-close photos) of those 12 putters.
Taking a look at them might even inspire you to hole a few putts of your own.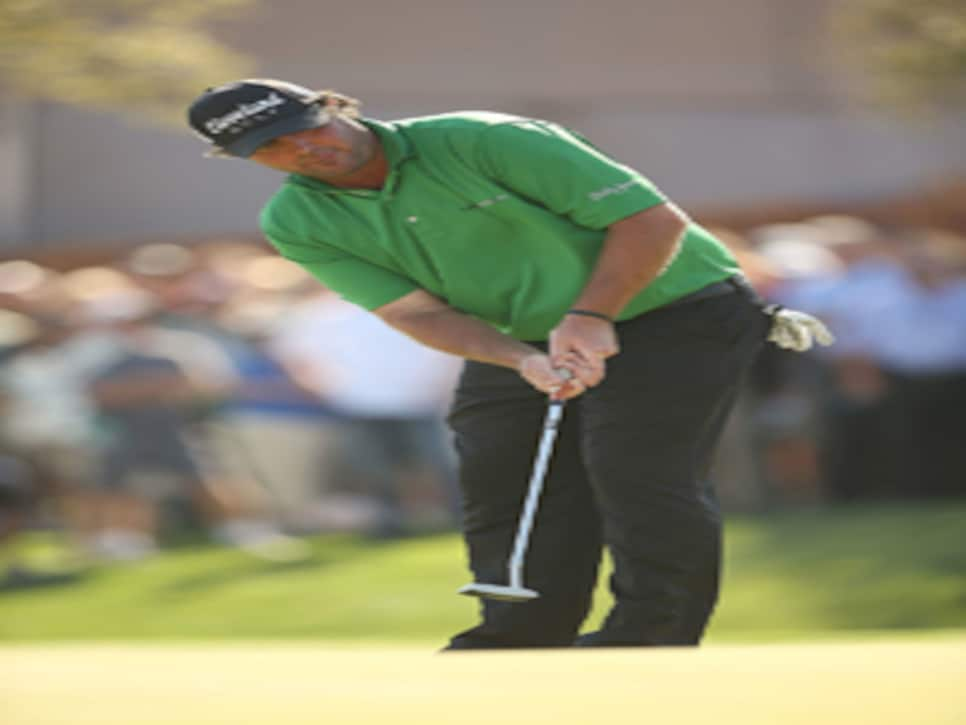 Valero Texas Open champ Steven Bowditch had a new putter in the bag Thursday (an Odyssey Metal-X Milled #1) and a different one on Friday (a Rife Antigua model that has been his primary putter the last three years). The in-tournament switch, said Bowditch, was nothing new. "I do it probably every week."
Although Bowditch likes to change putters, he keeps gravitating to the Rife Antigua. Rife PGA Tour rep Kyle Ulrikson said he has made Bowditch more than a dozen putters since originally building the preferred Antigua (which has 2 degrees loft) three years ago. Bowditch confirmed as much Sunday after clinching the Valero title. "I change a lot of things each week with my putter, and it still didn't feel very comfortable," said Bowditch. "But after I played well on Thursday, I thought, 'Hang on a minute, I might be able to get in contention this week' the way I was hitting the ball. So I wanted to go back to a putter that I was completely comfortable with. At least that one I knew what its tendencies were and was comfortable with." Turns out it was a solid plan.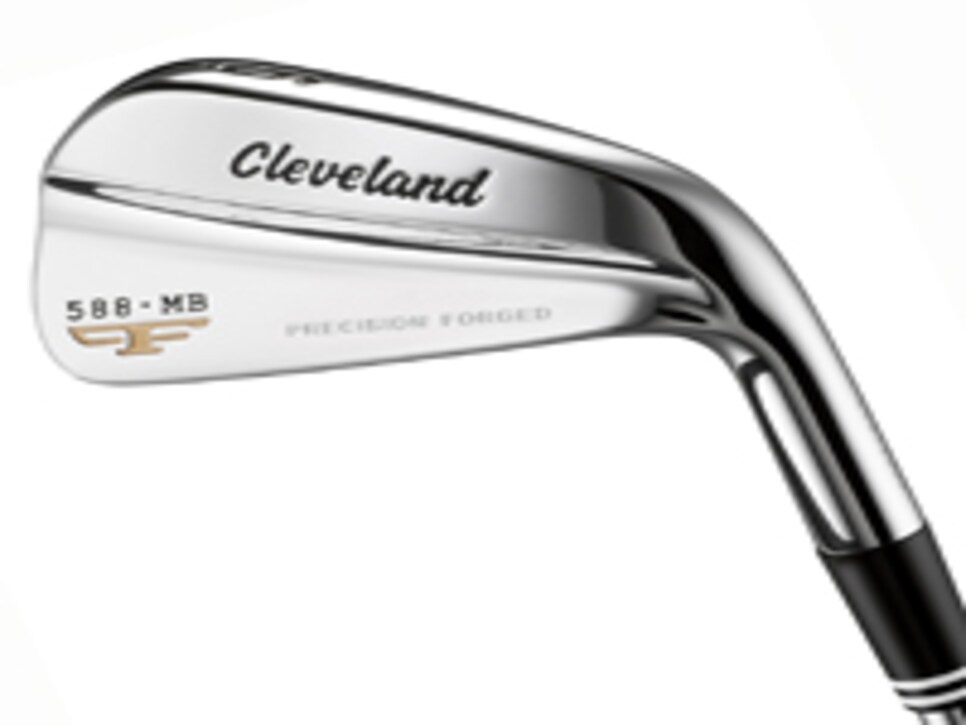 Steven Bowditch used these irons, which are forged from 1025 carbon steel and feature the company's "Tour Zip" grooves and laser milled technology, to maximize spin.
](http://clevelandgolf.com/)
Five players used 7.5-degree drivers (the lowest loft of the week) at the Valero Texas Open, and two of them inhabited the leader board for most of the tournament. Valero champ Steven Bowditch used a Cleveland Classic XL model, while Andrew Loupe (T-4) played a Titleist 909D2. Kevin Foley (T-42), Bud Cauley and D.H. Lee also used low-lofted drivers with the latter two missing the cut. . . . Troy Matteson employed a two-driver philosophy at TPC San Antonio -- sort of. Matteson used a pair of TaylorMade Mini SLDR drivers -- a club with a 260cc head. Matteson, however, used one (with 10.5 degrees loft) for teeing off and the other (a 12-degree version) primarily off the grass. . . . Scott Verplank had a familiar club in his hands on the greens in Texas as he returned to a Ping Anser putter. Verplank once went more than 22 years without changing from the Anser, wrapping gauze tape around the worn grip rather than regrip the club. . . . As he geared up for the Masters, Phil Mickelson had some new wedges in the bag, employing Callaway's Mack Daddy 2. Lefty played the 52-, 56- and 64-degree versions of the wedge, while continuing to use the Ping Eye2 XG 60-degree wedge that he favors for sand shots. Mickelson also changed back to his Callaway X Forged irons after starting the season with the company's Apex Pro model.