The Loop
Masters TV critique: Nick Faldo, inadequate camera angles and the need for expanded coverage
The Masters telecast has many things going for it: Stunning scenery, subdued (for the most part) announcers and most of all, limited commercial interruptions.
CBS apparently feels that it has something else to showcase at Augusta: Main analyst and three-time champion Nick Faldo.
Throughout its weekend coverage, fellow commentators spend much of their time pulling in and deferring to the 18th-hole analyst, to a fault. Even on the most innocuous situations, Faldo was summoned for his input. For example, on Saturday, Frank Nobilo offered this: "As Nick Faldo was saying, surely anything under par will improve your position.'' Ian Baker-Finch later added: "The wind makes a big difference, doesn't it Nick?'' When newcomer Dottie Pepper asked Faldo a question on Saturday, he responded with this: "Sorry Dottie, I just returned to the tower. What was your question?"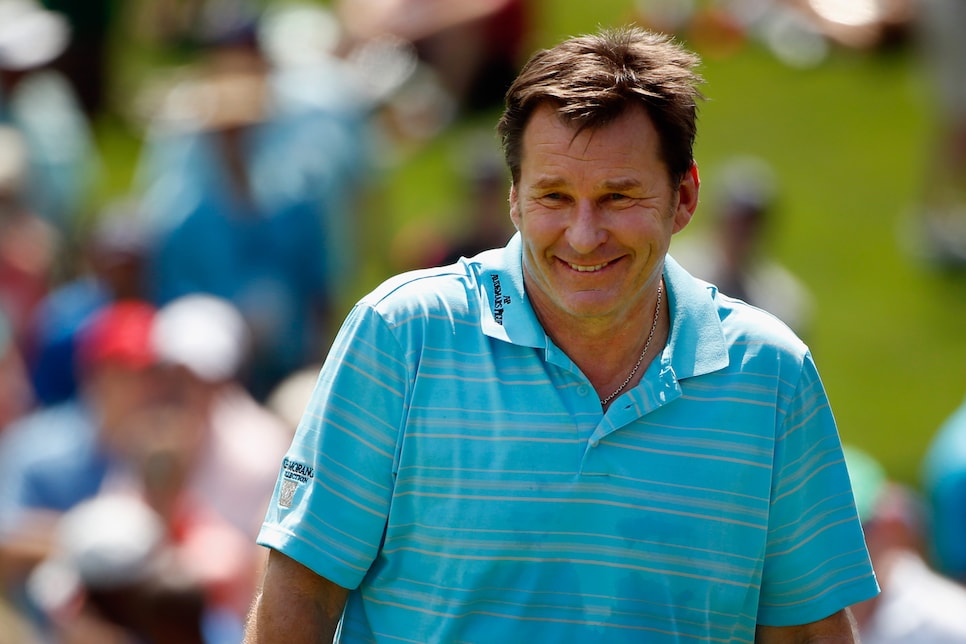 Faldo has his share of shrewd comments about Spieth's tendencies, but it all got to be a bit much. After Spieth hit his second shot into the water at 12 on Sunday, Faldo called it a "complete meltdown.'' Baker-Finch, who seemed the most deferential toward Faldo, then asked him: "Nick, did you ever practice from the drop zone in practice rounds?" Faldo replied: "I actually didn't, no."
Jim Nantz citied the similarities between Danny Willett's win and Faldo's last victory 20 years ago. "If Willett makes 4 here (on 18), he would shoot 67'' -- the same score Faldo shot in his final-round comeback. CBS even closed the show with images of Faldo's wins intercut with Willett highligthts.
Following the modern-day pro in his moment of triumph, CBS captured the champion talking on his cell phone as Spieth was finishing. Demonstrating his amazing memory for detail, Nantz recalled that Jackie Nicklaus was wearing the same number (89) on his caddie bib 30 years ago as Willett's caddie did in 2016.
The other announcer worth noting was Pepper, who became the first female on-course commentator in Masters history. She covered 13, with Peter Kostis moving to David Feherty's vacated seat on 15. Pepper turned in a solid performance after nervously stumbling twice Thursday over who was leading the tournament. When Spieth hit an indifferent third shot into 13 on Saturday, she had the gumption to say, "Just not a good golf shot.'' Pepper also scored the first interview with Willett Sunday, asking him: "What's going through your heart now -- and your head?''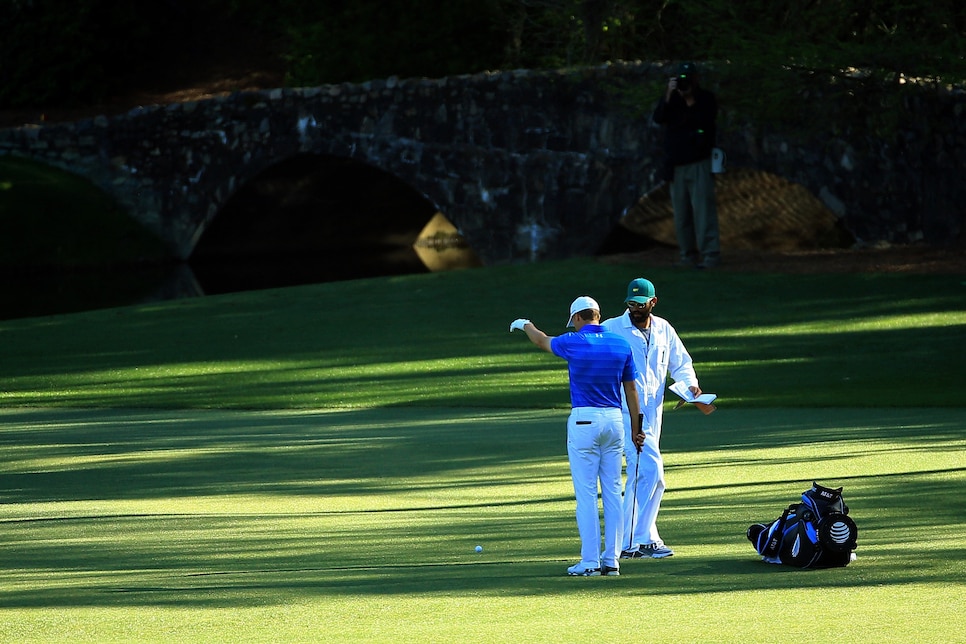 CBS captured all the action, although I thought they should have stayed on Spieth longer during his disaster at 12 instead of cutting to shots from five other players. We never did get a close-up reaction of Spieth when his tee shot and third shots found the water. I thought CBS missed Feherty's lively spirit on the shows. Thank goodness they still have the old pro Verne Lundquist, who provided valuable background on Willett being the "son of a preacher man.'' Now if they could just turn down the group's overdone admiration of Faldo.
Most surprising/least accurate comment heard on Sunday: Baker-Finch saying late Sunday that this Masters "has turned into one of the most exciting in history.'' Second most surprising comment heard on Sunday: Verne Lundquist labeling Davis Love III "one of the most beloved figures in golf.''
It didn't take long for some old, annoying issues to resurface during ESPN's coverage of the first two rounds. First, and most frustratingly, was the Masters' antiquated policy of limiting air time to a late-afternoon window beginning at 3 p.m. EDT. That meant, on Thursday, that defending champion and first-round leader Jordan Spieth was on the 18th hole when ESPN came on the air. On Friday, Spieth was on No. 7 when ESPN started its coverage. Sure, there were numerous cut-ins during SportsCenter all day, and you could watch select groupings on the Internet.
But I'm old fashioned and like to watch big-time sporting events on a big screen, not a computer screen. Fans have been spoiled by wall-to-wall coverage of the other majors' early rounds, and the Masters could easily come on with a two- or three-hour telecast beginning at, say, 10 or 11 a.m. (ESPN might prefer this setup as it allows more commercials during SportsCenter than the Masters permits during continuous coverage.) It's time for the Masters and ESPN to catch up with the other majors and expand their early round coverage.
A second problem reared its ugly head with inadequate camera angles to show whether balls got wet on Augusta National's back-nine water holes. Instead of seeing whether balls are in the water we get CBS announcers, stationed behind holes, guessing whether they are wet or not. This leads to odd exchanges like this after Spieth's tee shot on No. 12 on Friday.
Frank Nobilo: "We look for the ripples.''
Nick Faldo: "Think it was sand.'' (It was.)
That was followed by Dottie Pepper on 13 after Bryson DeChambeau's second shot headed toward Rae's Creek: "The question is now: Did it stay up?" (It did.)
With all the technology available surely CBS and the Masters can find a way to better track whether tee shots on 12 and 16, and the second shots on 13, find water or land than looking for the ripples.