The Loop
Masters success might hinge on the wedge
AUGUSTA, Ga. -- Masters week hardly seems to be the time for players to change equipment. Augusta National, however, can be so unique that it has some players re-thinking what goes into their bag, especially when it comes to wedges.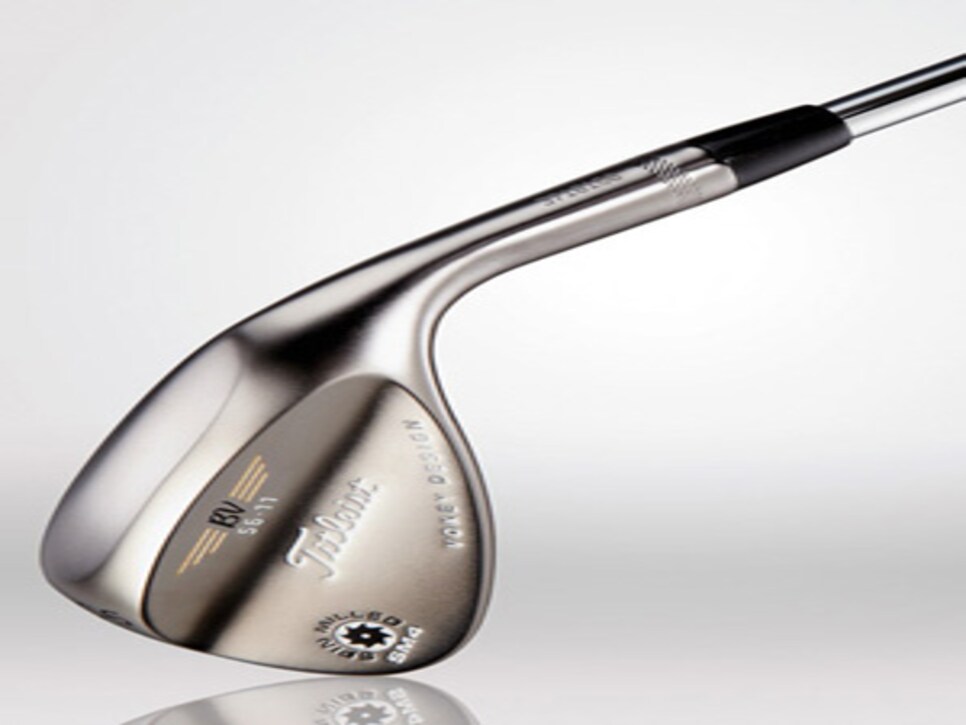 Although pros are somewhat reluctant at times to change their wedges, preferring to stick with what they're comfortable with, some weeks present conditions that are simply too different to ignore. The Masters is one of those weeks where players will alter or change their wedges. As Titleist's Bob Vokey has said in the past, "The conditions are firm and tight and courses such as that require less bounce and the players know it."
Amateur Steven Fox already has the less bounce drill down. "I've got a special wedge in play that has almost zero-degree bounce where no matter how far from the ground, you can still throw the club under and get it in the air," he said. "I've worked with that a lot this week."
U.S. Open champion Webb Simpson is another, taking out his Titleist Vokey Design TVD 58-degree and putting a Vokey Design SM4 58-degree with 6 degrees of bounce, feeling the thinner sole provides heel and toe relief, while the lower bounce provides a more vertical drop onto the green. John Peterson also opted for less bounce on his Titleist Vokey, dropping from 7 degrees bounce to 4 degrees on his 60-degree TVD-K wedge, which also features a wider sole than his previous gamer. Ian Poulter also has gone the lower bounce route on his 62-degree wedge.
Most everyday golfers struggle with the concept of bounce with most believing it has to do with the width of the sole. That's incorrect. A wide-soled club can have very little bounce (in fact, the old Hogan Sure-Out wedge had almost zero bounce). Or it can have a lot.
Titleist's website describes bounce as "the angle created between the sole line of the golf club (the line from the leading edge to the trailing edge) and the ground line at address. Bounce serves to help reduce digging as the wedge interacts with the turf or sand at impact by elevating the leading edge slightly off the ground."
Vokey offers some suggestions. Players who take big divots or play on lush or wet courses will require more bounce in their wedges. If your swing is more of a sweeping motion or you play on courses with firm terrain, less bounce is desirable. That said, most tour reps say they are actually seeing fewer players asking for wedges with less bounce than in the past, citing the desire of players not to change their wedges for one week as well as more tour courses having firmer conditions week to week, meaning many already have wedges in place that will work well at Augusta.
In other words, as much as Augusta National is considered a bomber's paradise, fact is players are paying as much attention to their wedges as any clubs in their bag. Given that Mike Weir won the Masters 10 years ago with a dazzling display with his wedges, that sounds like solid thinking.