The Loop
Masters PSA: Please clap for Danny Lee if he makes a birdie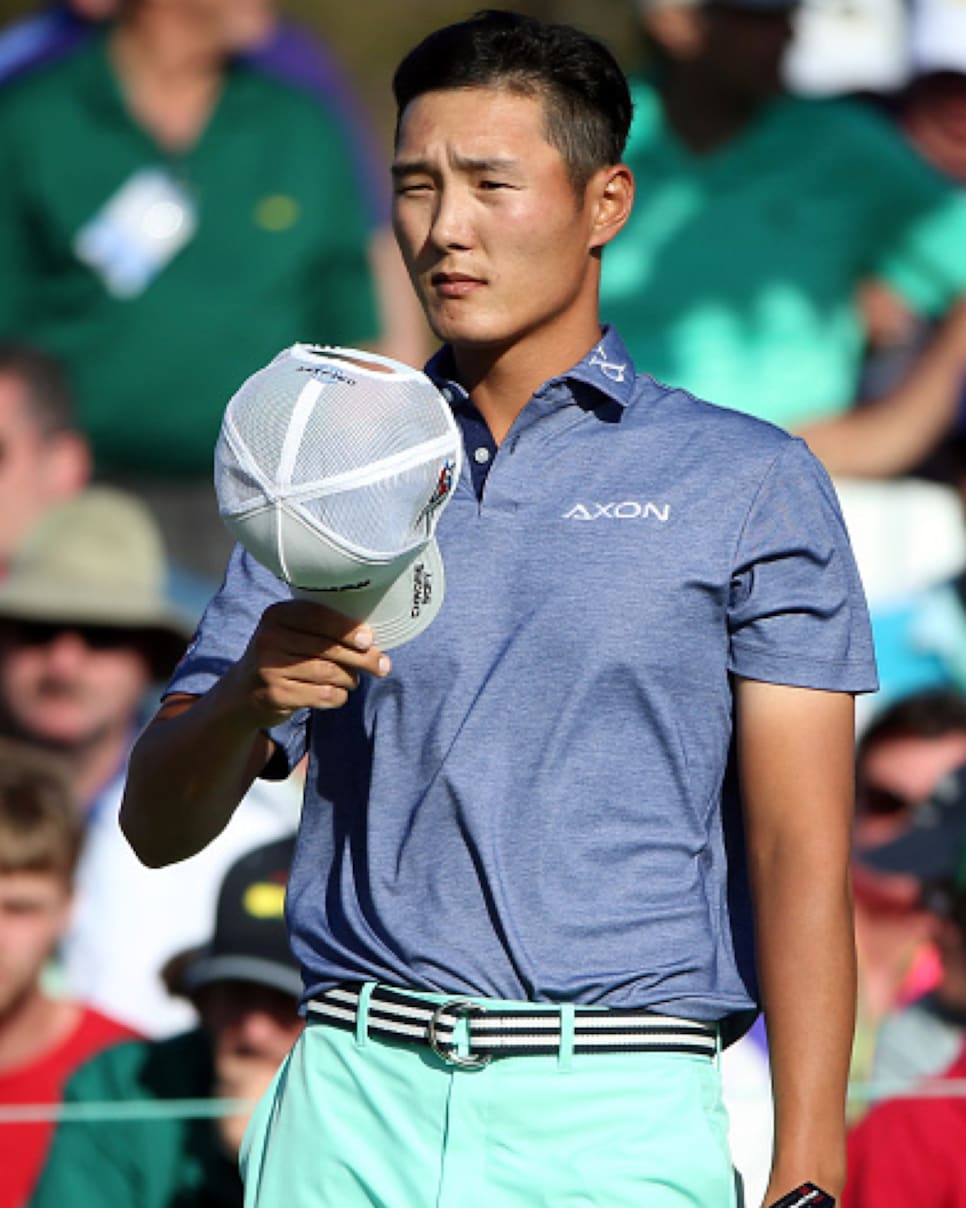 AUGUSTA, Ga. -- What does Danny Lee remember most about his first trip to Augusta National? Making a six-putt on the 10th hole. And getting made fun of.
"I was very disappointed about it, but Adam Scott and Trevor was just laughing at me," Lee said following Thursday's round. "I was like, seriously guys?"
Through one round this year, though, Lee is the one laughing after an opening 68 that has him tied for second place, two shots behind leader Jordan Spieth. In fact, the only letdown for Lee during the first round was an odd situation in which he claims he got no applause for a birdie putt on the 12th hole.
"I guess nobody was watching my putt," Lee said. "I was just waving at myself to the crowds, I made birdie, guys!"
The crowds should get to know the colorful pro much better in the coming days and years. Technically, Lee isn't a Masters rookie, even though it feels like it for the 25-year-old New Zealander. Lee qualified for the 2009 Masters by virtue of becoming the youngest U.S. Amateur champion the previous year, breaking Tiger Woods' record. But after a short stay that included a second-round 81, it took Lee seven years to earn a return invite. And he showed how excited he was by his advanced arrival to Augusta in order to prepare.
"After I made the winning putt at the Greensboro Classic, all I was thinking about was coming back to this place. And now it's finally here," Lee said. "I got here a little bit early last Thursday and played a lot of practice rounds. You can't ask for any better golf course. I'm having a blast out here."
Of course, a little more support from the patrons will only enhance the experience. . . #ClapForDanny