News
How to peak for the Masters
What's the right—and the wrong—way to prepare for the year's first major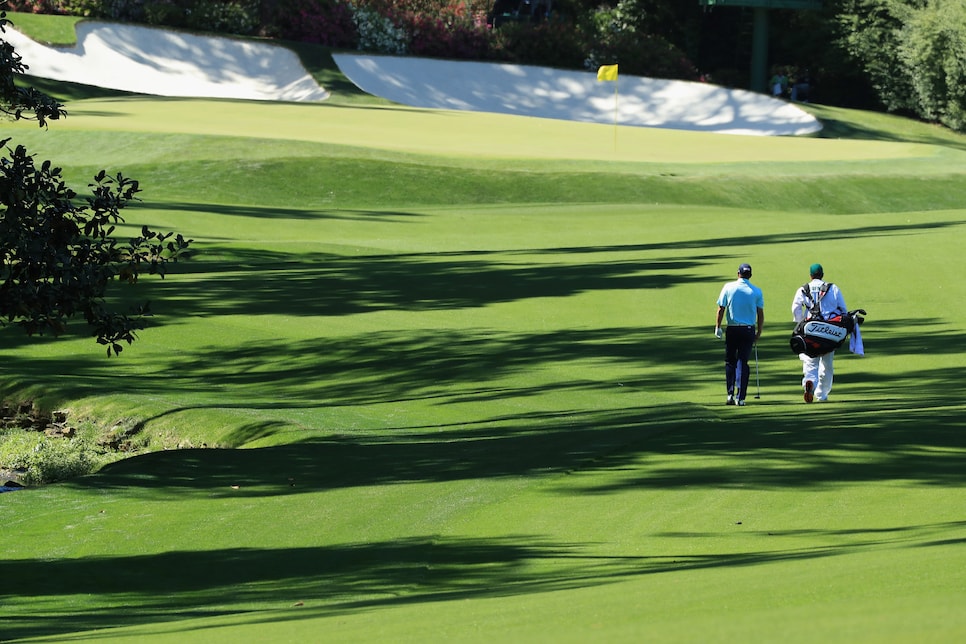 The late Arnold Palmer and Jack Nicklaus, those two great, fierce rivals, had very different ideas about major championships, even as they harbored a similar desire to collect them.
Palmer, who won seven major titles, believed it was not possible to coordinate peak performance with major championships, so he approached every tournament with the same intensity. "I just wanted to win," he once said, "so I played every tournament as if it were the Masters or U.S. Open or the other majors." The best way to be ready for a major was to sustain a major mindset.
Nicklaus, naturally, also wanted to win every tournament he entered, but he used the PGA Tour schedule to help him build his game so that he could "peak" for each of the four majors. In fact, Nicklaus felt better about his chances if he were not fully on form when he arrived at a major.
"I always wanted to feel like my game was still on the rise, even throughout the week," said the holder of a record 18 major titles. "That's what I did. That doesn't mean it's right for everybody. Everyone has to figure out what works best for them."
Well, to borrow a phrase from another multiple major winner, it's a process, one of self-discovery. Every good player has to find his own way to coordinate body, belief and biorhythms for the year's four biggest events, starting with the season's traditional major opener, the Masters.
As one might suspect, preparation isn't so much about fine-tuning swings and putting strokes, but with an overall mental attitude that allows a player to feel comfortable once the gun goes off on Thursday morning.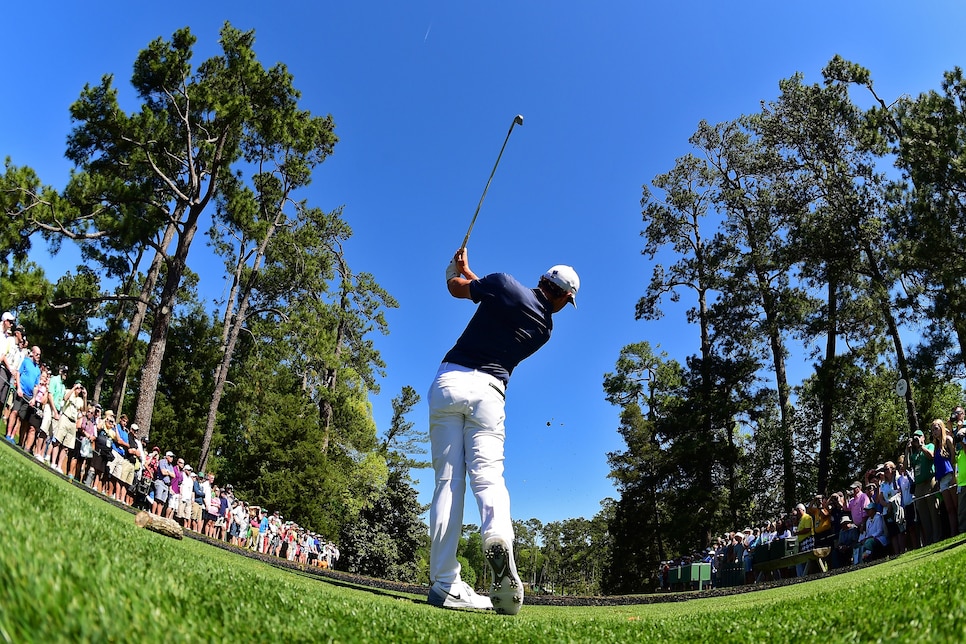 "It's all about the attitude. It really is," said 2015 PGA champion Jason Day. "When it comes to major golf, I think it's the attitude and the emotion that you bring into it. If you come in with the right attitude, yeah, you most likely will do well."
"I can never guarantee that I'm going to play well at a certain week and peak at a certain week," said reigning Open Championship winner Henrik Stenson, who emerged from an epic duel with Phil Mickelson to capture his first major title at Royal Troon. "It's not so much maybe with the game; it's probably more mentally you can try and give yourself the right ingredients, and if you really want something, you're going to aim for that and that's going to be in the back of your mind over a long period of time. And when you finally get there, I think if you really want it, that kind of mental preparation in the lead-up is going to help you for that."
"It's whatever gets you comfortable," added Rickie Fowler, who in 2014 finished in the top five in all four majors but couldn't get over the hump. "There is a trial-and-error process that I think everyone has to go through. You have to find a way to raise your game to meet the challenge of the golf courses and the pressure. Obviously, it's not easy to do."
IT'S NOT EVEN EASY to recognize if something that appeared to work before can be replicated. A case in point is Fowler, who only once has played the FedEx St. Jude Classic prior to the U.S. Open. That was in 2014, when he finished runner-up to Martin Kaymer at Pinehurst No. 2. This year he is mulling a return, so that he'll play his way into each of the four majors.
"Not that it's a perfect situation every time, but playing the week before just seems to settle me down," Fowler said. "I know where my game is at. I don't have to go and prepare all-out on my game Monday, Tuesday, Wednesday and wear myself out. Even if it's a tough week, playing that week before gives me a guideline of the things I should tighten up. I have little checkpoints. Plus, I maybe have just played four days ago, so I'm in the right frame of mind competitively."
Louis Oosthuizen has been of a similar mind frame. Until this year, that is. Winner of the 2010 Open Championship at St. Andrews, the smooth-swinging South African is changing his routine heading into next month's Masters. Though he almost won the 2012 Masters, falling in a playoff to Bubba Watson, Oosthuizen previously has preferred competing the week before at the Shell Houston Open. This year, he's getting to Augusta National early, primarily to dial in his putting and short game. He plans to arrive on Saturday and tour the course with his coach, Pete Cowen, take his time and get a feel for Augusta's greens without feeling rushed, as he often has felt during early-week practice rounds.
"I think every year, you say that you need to be really sharp with your putting, and I've never really done hard work before to get it as good as I can get it," Oosthuizen says. "And I think I'm trying to change that and to really have it sharp. It's not easy to say you're going to get it right. I think the real top guys, they really get it right every time. And I just need to work on that."
Putting often is the focus for 2007 Masters winner Zach Johnson, but he prefers to spend the week before Augusta at his home course in St. Simons Island, Ga., where the course superintendent cuts the practice putting green at the Frederica Club to achieve speeds of 14-15 on the Stimpmeter. As for the other majors, Johnson adjusts his pre-tournament ritual according to weather and certain performance factors.
"I'd rather not divulge what I do, but it's stat-based and a lot of factors go into how I prepare. It evolves and changes slightly from place to place," said Johnson, who added a second major title at the Open at St. Andrews in 2015 after making his usual start the week before at the John Deere Classic.
TO COMPETE THE WEEK before a major or to not compete—that perhaps is the central question for many players. Day, who in his PGA Championship victory blitzed Whistling Straits with a record 20-under 268, is an example.
"This is the quandary I have," Day said, "because I sit there and I go, OK, I like to have the week off to prepare [for the Masters]. Same for the British Open, same for the U.S. Open. And I played good at the U.S. Open more so than any other major. And then the PGA comes around, and I play the WGC-Bridgestone the week before, and then I go and win the PGA. So maybe I need to play the week before. I don't know."
What he does know for certain is that too much preparation is not ideal. He, too, is adjusting his approach to this year's Masters, where he twice has finished runner-up.
"I think sometimes I kind of out-work myself too much," Day said. "I get too tired and then I get to the tournament and I'm just like … I just have done too much to prepare. I think I'm going to come in probably a day later this year, play a practice round Saturday and then kind of practice Sunday, and then just get slowly get into it. I don't think I'll play the Par-3 Tournament. I want to make sure that I'm ready and, hopefully, I've got enough energy [for the week]."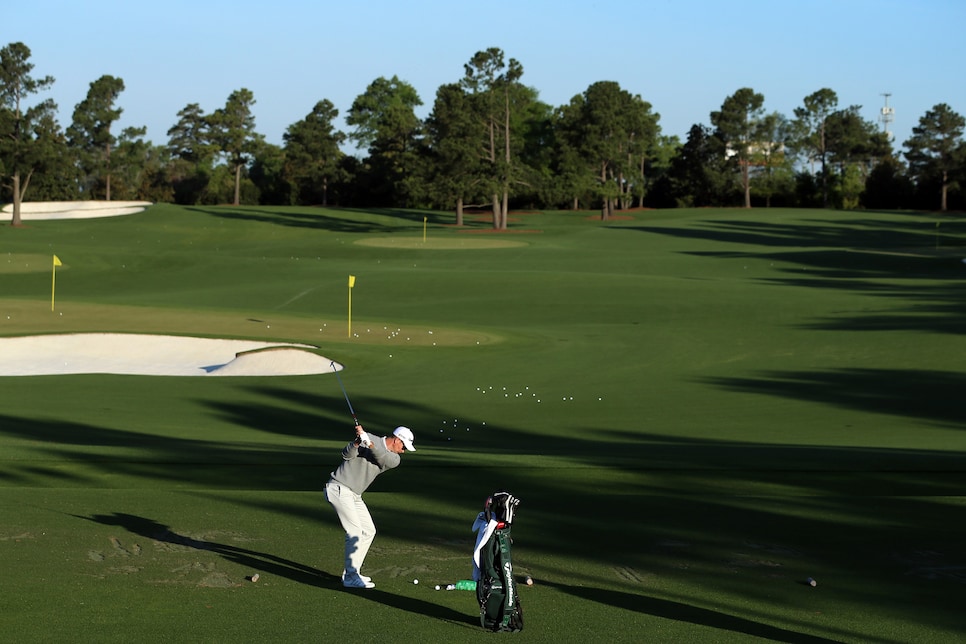 Olympic Gold Medal winner Justin Rose agrees, but his experience prior to his 2013 U.S. Open triumph at Merion taught him the value of cramming for an exam, if you will. Like Nicklaus decades ago, Rose is a proponent of visiting a major championship site a week or two prior for a deep dive into the nuances of the layout.
"I guess with the success at Merion, I really took that one seriously. It was one that I honed in on, and I went up there and spent three days at Merion, really got to know the golf course, got to love the golf course. The fact that I was able to go there early and get the real essence of the golf course I think helped me that particular week, and obviously that set the tone for me of how I like to prepare for these majors going forward. It's time consuming. You got to pretty much take a full week out of your week off. It's a commitment. Those are my dreams, to win those tournaments, and it's certainly worth it when it pays off."
The Masters, of course, is different as the only major staged at the same course every year. But even an early site visit to Augusta National pays off, said Rose, runner-up to Jordan Spieth in 2015, who went for a few days between the WGC-Mexico Championship and the Arnold Palmer Invitational.
"People say to me, 'Well, surely you would know how to play Augusta by now. I say, 'Well, yeah, sure.' So why do you go early? Why not? It's the Masters, it's Augusta, so you have the opportunity to go play, which I think is always fun to do. But you always tend to learn something, you always have a different local caddie that offers some tidbit of information. So I have a pretty good play book at Augusta."
"I think that looking at my history, it's definitely good for me to play the week before a tournament that I want to play well in," Stenson said, tacking in the opposite direction. "Because I'm an analyzing guy, and if I'm coming too much from a practice perspective analyzing mode, I don't have enough time to get into playing mode. So that's why as much as I can I try and play the week before one of the big ones. It's not uncommon you see if someone doesn't quite do it that week they might be pretty dangerous the week after, because you got all that prep work in."
IF ALL ELSE fails, have a baby.
Danny Willett looked like a no-show for the Masters last year, but his wife, Nicole, gave birth to their child, a son, six days before the start of the tournament. Willett, who had played in only one previous Masters, finishing T-38 in 2015, had little time to prepare. He didn't exactly have an encyclopedic knowledge of the course, either, though he felt he knew it well enough. Somehow, he was the player to fill the void when defending champion Jordan Spieth stumbled on the back nine Sunday, shooting a bogey-free 67 to win the green jacket. The formula was hardly ideal in the days prior, and yet perhaps it was to Willett's advantage to have less time to stress over his form or overthink his preparation.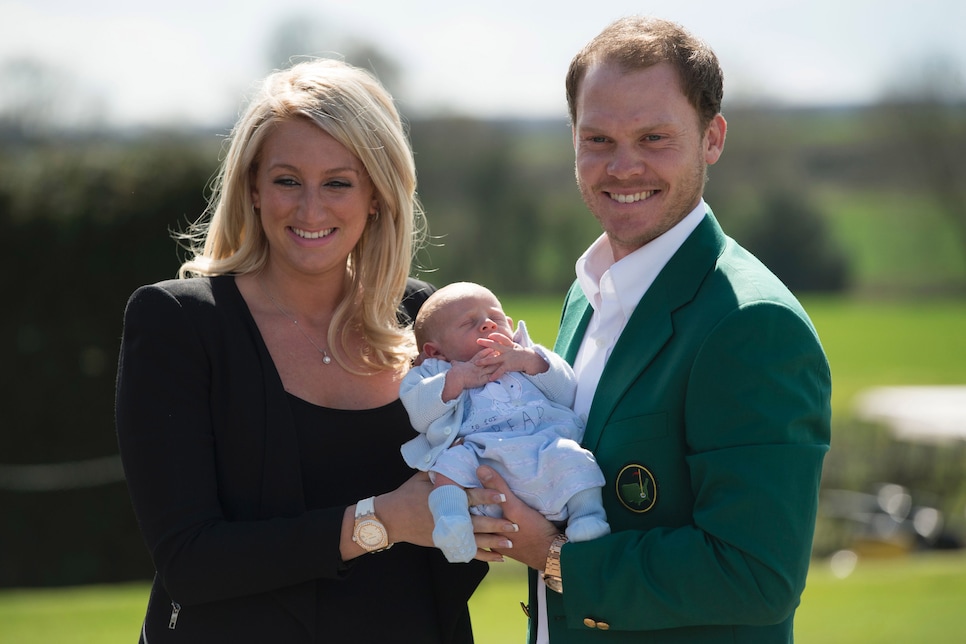 "The one thing I will say is because I knew I had limited time, the quality and practice that I did on those three days was great," Willett recalled. "I knew exactly what golf shots I needed around Augusta. I played there before. I knew the greens, how they typically perform.
"So every bit of practice I did, every minute I did, was very specified practice, and then when I got to Augusta [on Tuesday], it was the same. Played nine holes on Tuesday, played nine holes on the Wednesday and played the Par 3. But for the practice, you know, in and around that, it was very specific on certain tee shots that I don't like, certain tee shots I do like, trying to get the best picture in my head of trying to hit certain shots and trying to do certain things. The preparation wasn't great in terms of time‑wise, but looking back in hindsight, the preparation in terms of quality was as good as it ever has been."
The formula didn't work for Willett the remainder of the year, but that's no surprise. It's hard to win majors. But at least he has that experience of winning one, and that's something to fall back on.
Said Stenson, "I might never win another one, but I now know how to do it, and I know what it takes. A lot of other guys are still searching for some answers."
And they have to do so asking themselves their own unique set of questions.