News & Tours
Hideki Matsuyama receives Prime Minister's Award in Japan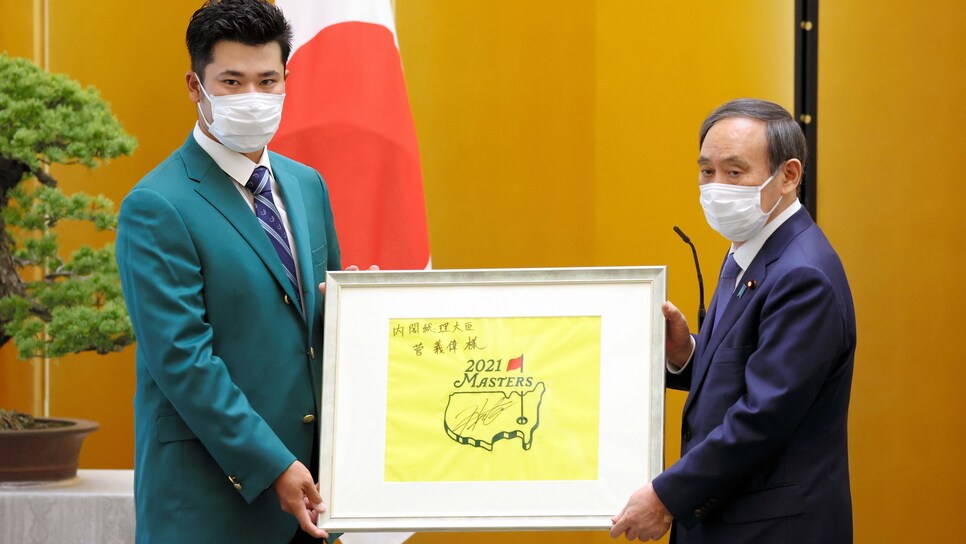 Masters champion Hideki Matsuyama received Japan's Prime Minister's Award Friday for his triumph at Augusta National.
Matsuyama, 29, became the first Japanese male to win a major championship. Following Matsuyama's Augusta National triumph, Japanese Prime Minister Yoshihide Suga said, "Amid the prolonged coronavirus crisis, he gave courage to and touched the hearts of everyone across Japan."
However, in Friday's ceremony, Suga noted that Matsuyama's inspiration was felt well before winning the green jacket, pointing to another Augusta National moment 10 years ago when Matsuyama earned Low Am honors at the 2011 Masters amid the fallout from Japan's earthquake and tsunami that killed 18,000 people.
"You have continued to encourage the affected areas, marking the 10th anniversary of the disaster, and you have great courage," Suga said. "While contributing greatly to the progress of sports in Japan, the achievement of communicating the importance of efforts to all the people and giving them dreams and hopes is truly remarkable."
Matsuyama was the 34th individual to receive this award, but not the first golfer. That designation belongs to Ayako Okamoto, who was honored in 1987 for winning four LPGA titles and finishing in the top five in every major that season.
Matsuyama wore his green jacket to the presentation and gave a Masters hat and flag from Augusta National to the prime minister. Matsuyama also expressed his hopes for winning a gold medal for his country at this year's Olympics, which will be held in Tokyo in late July.