The Loop
Masters Junior Pass Program: An 8-year-old's trip report
On New Year's Day, 12 members of the Sunday Morning Group played the Black Course at the Wheel, the best course that's still open within an hour's drive of our home club, which shut down the Monday after Thanksgiving. Three of us wore shorts (thereby gaining two extra handicap strokes), and Mike B. wore a tuxedo, which he apparently hadn't had time to change out of. He kept it on for all 18 holes, too: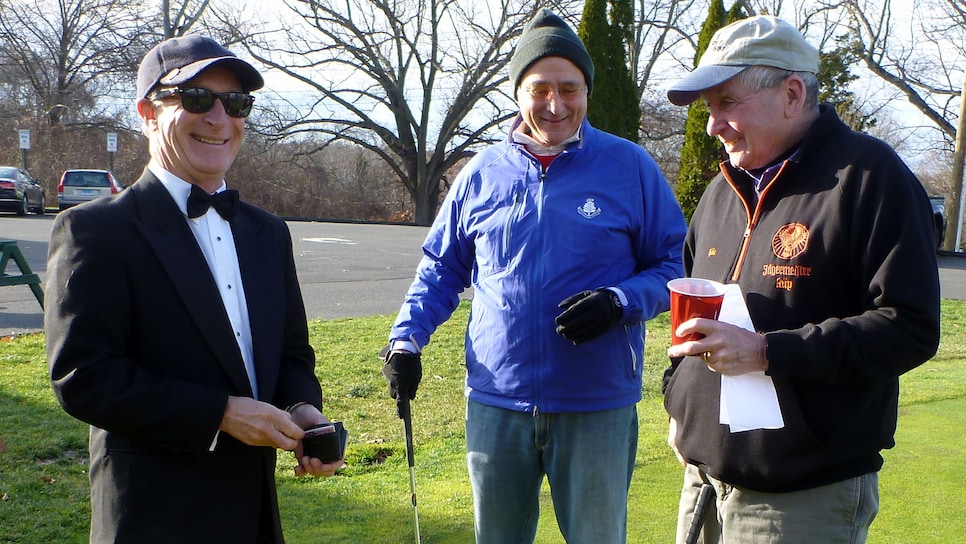 There are many reasons to celebrate January 1. The main one is that it's the first day of the year during which the next Masters will be held -- now just three months away.

In 2013, Will Stegall, a reader in San Francisco, took his daughter, Annie, to her first Masters. (She turned nine on practice-round Monday. You can read her trip report here.) Last year, Stegall took Annie's younger brother, William, who was eight at the time. Both kids were beneficiaries of Augusta National's Junior Pass Program, which enables the children of existing badge-holders to attend for free. (Restrictions apply.) William had a great time, and not only because he got Tiger's autograph.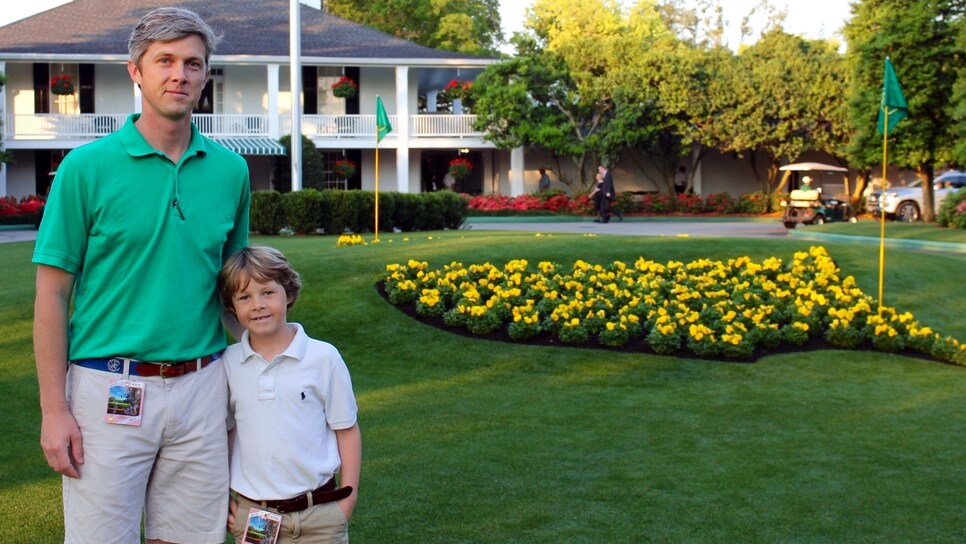 Here's William's report, as transcribed by his father :
My experience at the Masters was beyond amazing in all ways. It looked beautiful: the flowers, the course, and the trees. Being able to get autographs because only kids can get them is amazing. I got to see the Big Three (Arnold Palmer, Jack Nicklaus, Gary Player) play in the long drive contest that was extra special. I got a Masters visor. You usually don't see men more excited about shopping than women. I just got a green visor that said Masters on the front. I went to the spot where Bubba Watson hit his amazing curve shot. Everyone had to put a chair down somewhere on the course to watch but of course we could walk around, the people were so nice they would never take a chair of ours or anyone else's. The pimento cheese sandwiches were DELICIOUS, they were perfect. My family has been going for years but it was my first time so I was very excited when I finally could go. But I never knew how many people went!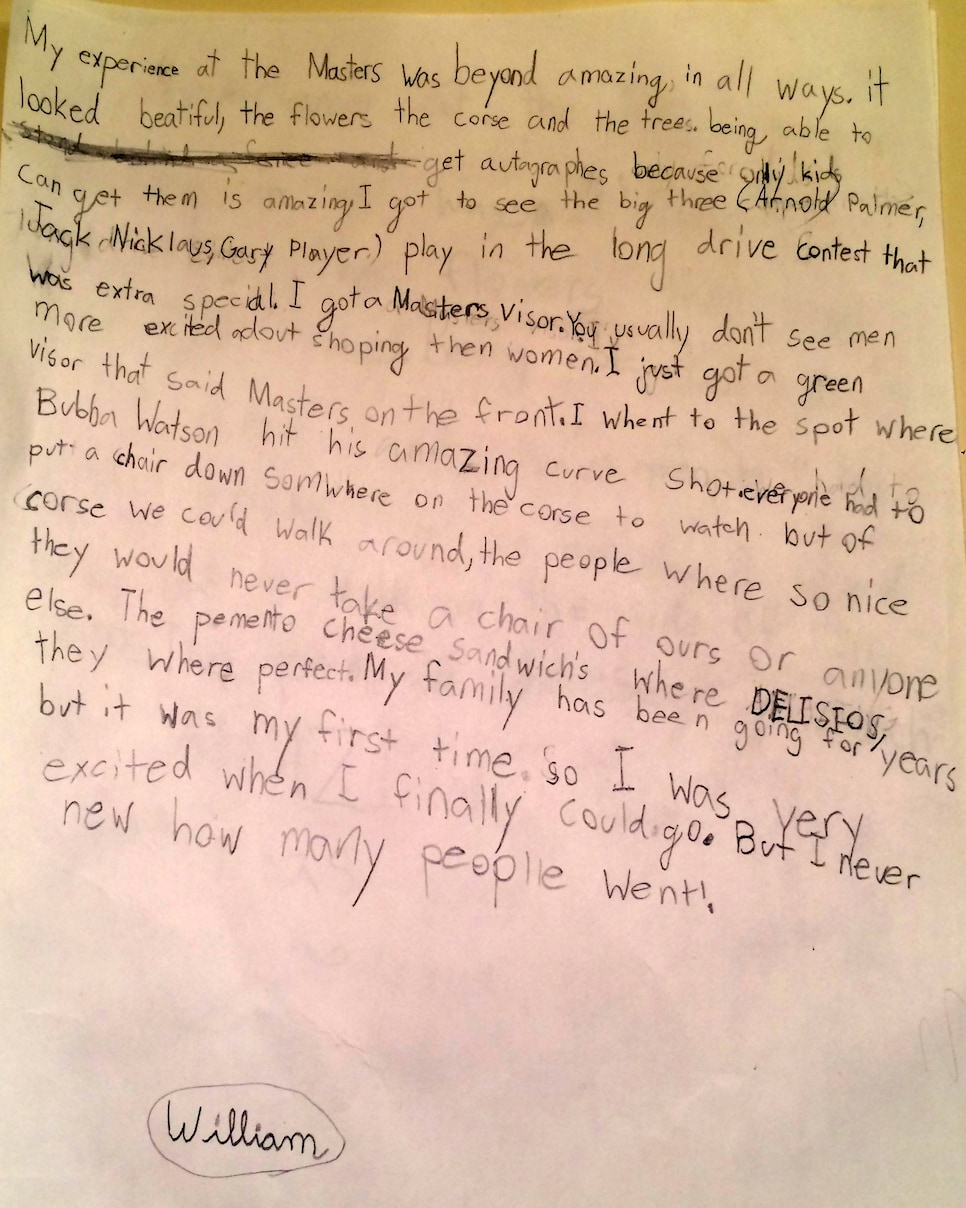 Thanks, William! As it happens, the Sunday Morning Group has a Junior Pass Program, too, and Will, Annie, and William are all invited to join us for our first round of 2017, next New Year's Day.