The Loop
Masters is not perfect, apparently...
Both attending and watching the 2009 Masters telecast a joy--even for someone who has been to a bunch of them. But my starry-eyed optimism about the tournament and the direction it's headed under Billy Payne met cold water when I read some of your letters, post Augusta. Let's take this point by point: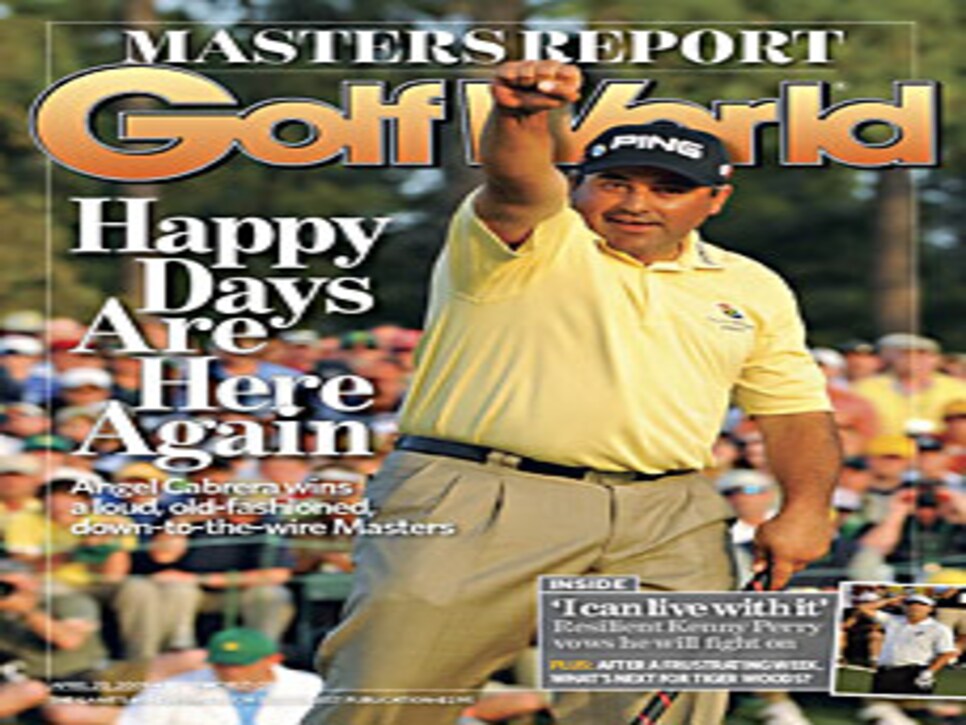 The behavior of some of the fans in golf galleries has been deteriorating over the last ten or fifteen years. One of the few places you could expect proper decorum was at the Masters.This year I noticed that even at Augusta National there were some of those misplaced soccer or football fans that insisted on shouting at the top of their lungs, such inane comments as "go in the hole" or "you da' man." I was very surprised that those who ran the tournament allowed this to occur, and didn't insist that the patrons' demeanor be respectful to the game and the players.>
Dear Sir: John Hawkins' complaints about Augusta's 16th green are long overdue. The severe slope makes Saturday's right pin unapproachable and dull to watch while Sunday's left pin is accessible even with a poor shot. Why not provide more of a shelf on the right to allow more birdies on Saturday and to create more problems for wayward shots on Sunday? Robert Clark Bethesda, MD
Several years ago, I wrote you concerning the use of local caddies for the Masters. You chose not to publish my comments, so I write again, and I reiterate: The Masters lost a lot of it's aura when local caddies were no longer required. To dress the present (tour caddies) in white jumpsuits, is a poor substitute for the real thing! >
I can't find a list of the prize money for this year's tournament. Is this confidential?>
In your April 20, 2009, "Masters Report" you spend the whole first part of the article on the woes of Ken Perry and not on the exciting victory of Angel Cabrera. The comment that "Cabrera capitalized on the deficiencies of others" is way out of line. And so is "his luck is better than his English." Both comments demonstrate clear chauvinism on GW's part. Give the man some credit!>
My two cents. Masters galleries continue to be the most knowledgeable and most polite around. You're right about there being a few more yahoos than there used to be, but I'm not sure dragging them out will accomplish much. What works best is peer pressure and in Augusta those idiotic yells don't get much support. You get nasty looks. That said, I'm sure they're working on it. As for the 16th hole, I get where John is coming from, but really, given the history of that hole, the great shots that have occurred there, the roars that have emanated from that corner, do we really want to change it? I'm leaning no. The caddies are a losing battle. Finally, Golf World's coverage--and cover-- speak for themselves. There were a dozen great stories to tell and just one issue to tell them. I think we did right by Mr. Cabrera.