Masters
Ed Heimann, a relatively unknown but important character in Masters folklore, passes away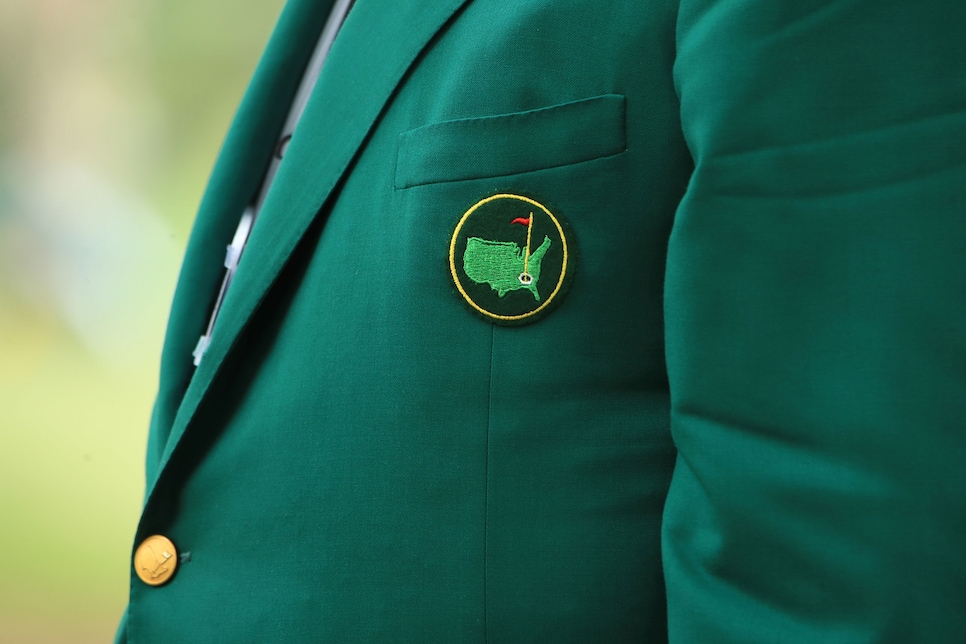 In the annals of the Masters Tournament, Edward A. Heimann was a person of genuine importance and yet invisible, even as his contribution to golf's celebrated event is one of the most iconic and coveted prizes in sports.
Heimann, who died Aug. 1 in Cincinnati at the age of 83, was the longtime chairman of Hamilton Tailoring Co., in Avondale, Ohio. In 1967, Heimann struck a deal with Clifford Roberts, chairman of Augusta National Golf Club, for Hamilton Tailoring to take over the manufacturing of the green jackets awarded to winners of the Masters (and also worn by club members). Heimann, who was an accomplished golfer in his own right, was faithfully discreet about his company's relationship with the club, rarely acknowledging it, let alone granting interviews.
Sam Snead was awarded the first green jacket in 1949, made by a local tailor in Augusta, Ga., but Roberts reportedly was not satisfied with the quality and fit of them. He turned to Heimann's Hamilton Tailoring, a family business founded in 1909 and renowned for its quality suits, coats and uniforms.
It's safe to say that more was known about the green jacket than the man whose company was charged with tailoring them. The single-breasted, three-button style emerald blazer is made of tropical-weight wool. Its color is Pantone 342, and it takes about 2.5 yards of fabric to make. The fabric comes from a mill in Dublin, Ga., while the brass buttons, stamped with the Masters logo, are made by Waterbury Button Co. of Cheshire, Conn., and the breast-pocket patch is stitched by A&B Emblem Co. in Weaverville, N.C.
The presentation of the green jacket to the Masters winner is an official part of CBS' television coverage of the tournament.
Perhaps not coincidentally, the late Arnold Palmer, four-time Masters champion, enlisted Hamilton Tailoring to make the blue blazers that used to be given to winners of the Arnold Palmer Invitational.
For his part, Heimann was cut from a golfer's cloth. He was an outstanding junior golfer before entering the Air National Guard after graduating from the University of Cincinnati, and he won the club championships at Hyde Park Country Club and Coldstream Country Club in Cincinnati 26 and 18 times, respectively. He often played wearing a green glove.
According to his obituary, entertainers Frank Sinatra, Bob Hope, Perry Como and Glenn Campbell were among Hamilton Tailoring's clients, and Heimann was a frequent participant in the PGA Tour's Bob Hope Classic (now The American Express) in Palm Springs, Calif., as a guest of the host.
Despite repeated requests for interviews over the years, Heimann remained reticent about his company's relationship with Augusta National, but he did speak with his hometown newspaper, the Cincinnati Enquirer, in 2000. "They like to keep things low-key," Heimann said. "They don't like us talking too much about this sort of thing. It's a club of highly disciplined people who like to keep certain things private. It adds to the mystique."
And he was a part of that mystique. "I'm a golf nut, so the fit is natural," he added, fittingly, you could say.